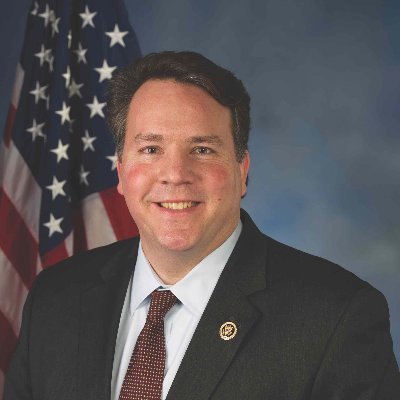 West Virginia is the least Hispanic state in America.
Alex Mooney, one of our three congressmen, is Hispanic.
His surname is not Spanish but his mother escaped Cuba after the Bay of Pigs disaster. He's Republican as is his cousin, Francis X. Suarez, the current mayor of Miami.
Well, he's Cuban and Cubans tend to be Republican and live in Florida.
But what about Hispanics in Texas?
In Arizona?
In *gulp* California?
According to Scott Rasmussen, Hispanics favor Republicans heading into next year's congressional elections, 44% to 38%.
That is a whopping 42-point swing from the 2018 mid-term elections in which Republicans lost 42 House seats but gained 2 Senate seats.
I believe the invasion via Mexico of illegal aliens is part of it. MS-13 tends to prey on Hispanics. Also many Catholics of all races and ethnic groups are turned off by abortion and by the government giving preference to the LGBT crowd.
Byron York noted, "The Democratic Party's problem with Hispanic voters is worse than leaders think, according to a new assessment by the highly regarded strategist Ruy Teixeira. That conclusion is particularly important because Teixeira wrote the influential 2002 book The Emerging Democratic Majority, which convinced many Democrats that a growing Hispanic population, one that heavily supported Democrats, was the key to permanent Democratic dominance of American politics."
Two decades after he wrote his book, Teixeira wrote, "The Democrats' Hispanic Voter Problem."
While he gives plenty of reasons for this, the ugly truth is race has entered the picture.
Teixeira wrote, "It is hard to avoid the conclusion that Democrats have seriously erred by lumping Hispanics in with 'people of color' and assuming they embraced the activism around racial issues that dominated so much of the political scene in 2020, particularly in the summer. This was a flawed assumption. The reality of the Hispanic population is that they are, broadly speaking, an overwhelmingly working class, economically progressive, socially moderate constituency that cares above all, about jobs, the economy and health care."
People of color?
58% of Hispanics identify as white.
Teixeira wrote, "Consistent with this, Latino voters evinced little sympathy with the more radical demands that came to be associated with the Black Lives Matter movement. In VSG polling data, despite showing support for some specific policing reforms, Hispanics opposed defunding the police, decreasing the size of police forces and the scope of their work and reparations for the descendants of slaves by 2:1 or more. The findings about relatively positive Hispanic attitudes toward police have been confirmed by poll after poll, as concern about crime in their communities has spiked."
Defund the Police backfired. Bigly.
Of course, that is only one of the many Democrat failures. Democrats believe they can do what they want in DC, then say a few words in Spanish a week before the election and win.
Nope.
The liberal Texas Monthly did a cover story in October, "Why Democrats Are Losing Tejanos." It called them Texas Latinos in the online version.
The story was in response to McAllen, Texas -- 85% Hispanic -- electing Republican Javier Villalobos mayor.
The story said, "This shift has shattered years of political assumption—and perhaps arrogance. Democrats ranging from Barack Obama's Latino outreach coordinator, Cuauhtémoc Figueroa, to former San Antonio mayor and presidential candidate Julián Castro had long maintained that Hispanic voters would be the party's salvation in the Lone Star State. Their logic was syllogistic. In the early 2020s, according to the state demographer's projections, Texas's Hispanic population would achieve plurality status, constituting around 41 percent of the state's total and surpassing non-Hispanic white Texans as its largest demographic group. And most Hispanic Texans—more than 60 percent in 2016—voted Democratic.
"Banking on an identity-based appeal, Democrats last year trotted out the sort of bilingual messaging in South Texas that has played well among Mexican Americans in Los Angeles and Puerto Ricans in New York, focused on a celebration of diversity and immigration. Republicans, by contrast, recognized that Hispanic South Texans share many of the same values as non-Hispanic white voters elsewhere in Texas and swept in with a pitch about defending gun rights, promoting the oil and gas industry, restricting abortion, and supporting law enforcement. Republicans proved more persuasive."
Democrats emphasized the tribe.
Republicans emphasized the issues.
Republicans won over Hispanic voters.
The story said, "The GOP has looked at South Texas and seen voters who walk and talk like Republicans. The challenge facing the Democratic party is not just how to win back Hispanic voters. It's how to win back voters with Hispanic names who may not even use that adjective to describe themselves."
Democrats emphasize group rights. Republicans emphasize individual rights.
Which is why the smart money is on Republicans in the long run.