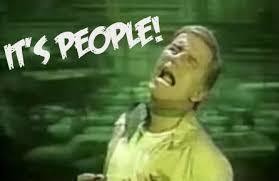 At 82, Pulitzer-winner Colbert I. King of the Washington Post had an epiphany.
Guns don't kill people: People do.
King began his column
, "For several years, I have written in late December about our city having once again reached a new and dreadful homicide mark. This time, it's different. On Monday, the city recorded its 200th homicide in 2021 — an annual death toll not seen since 2003. And we have five more weeks to go."
Let's see. Every year he writes this column about the murders in the city. The only thing changed is the numbers, which apparently will be the highest in 18 or more years.
Not to be snarky, but does this not show how useless his annual column decrying murder is? I mean, everyone opposes murder, but murder continues. To use the illogic liberals use about drugs, the War on Murder is lost and we should just decriminalize it.
King had some fun quoting the muckety mucks about these 200 murders so far in 2021.
Mayor Bowser said, "I was saddened to learn that our city reached a devastating statistic: 200 deaths by homicide. One death is too many."
The police chief said, "Very troubling . . . lives that matter in our city were unnecessarily taken away too soon."
Murder sucks. Got it.
Then came King's epiphany.
He wrote, "The city has strong gun laws. The police have struggled to get illegal guns off the streets. The mayor is even offering large sums of money for anonymous gun tips that result in firearms recovery and arrests.
"That still hasn't stopped residents from reaching for guns — not to sell, but to use to threaten, rob or kill one another."
He recalled his days when he had a productive life before turning into an ink-stained wretch of the Fourth Estate.
He wrote, "Many years ago, my enrollment in ROTC to become an Army officer included attendance at a summer training course using firearms with live ammunition. After military service, I did a stint in the U.S. State Department that involved training and carrying a .38 Special and later a .357 Magnum as duty weapons in a couple of protective assignments.
"Those weapons never made me want to kill anyone."
He should have spoken up sooner.
But it is never too late to change the world. Maybe at 82 he can get DC to stop blaming guns for its murders.
He ended his column, "Our crisis — the urge to kill — is the curve that needs flattening. Otherwise, the annual homicide threshold will keep rising even as mothers, grandmas and other loved ones weep, and bodies continue to fall."