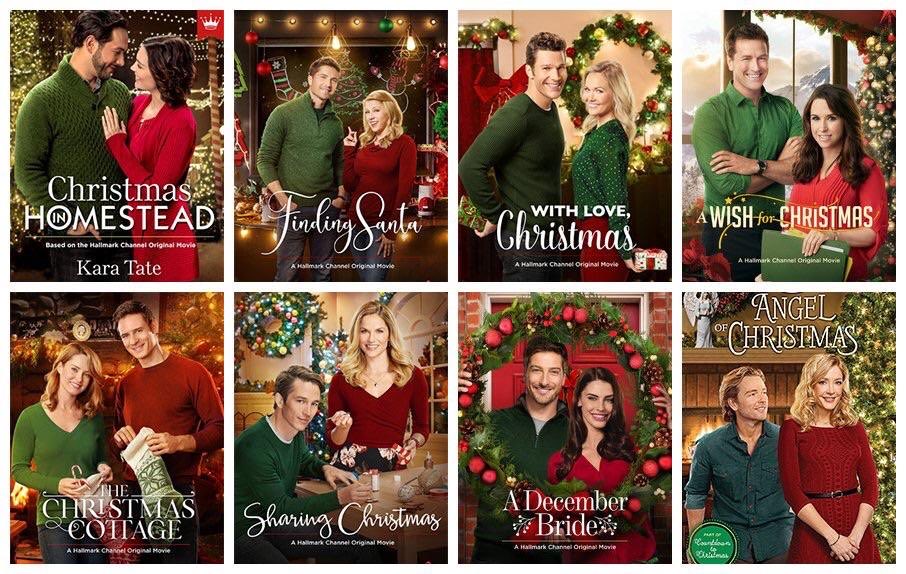 Now that Thanksgiving is out of the way, we can get down to business. 'Tis the season for Hallmark movies. Fa-la-la-la-la.
To critics of Hallmark movies, I offer this from the script of "As Good As It Gets."
Carol Connelly: OK, we all have these terrible stories to get over, and you...
Melvin Udall: It's not true. Some have great stories, pretty stories that take place at lakes with boats and friends and noodle salad. Just no one in this car. But, a lot of people, that's their story. Good times, noodle salad. What makes it so hard is not that you had it bad, but that you're that pissed that so many others had it good.
ITEM 1: NPR reported, "Canada taps into strategic reserves to deal with massive shortage...
"of maple syrup."
Biden has us running out of oil. Trudeau has Canada running out of syrup. That's how they designed socialism to work.
ITEM 2: Black Friday took on a new meaning this year.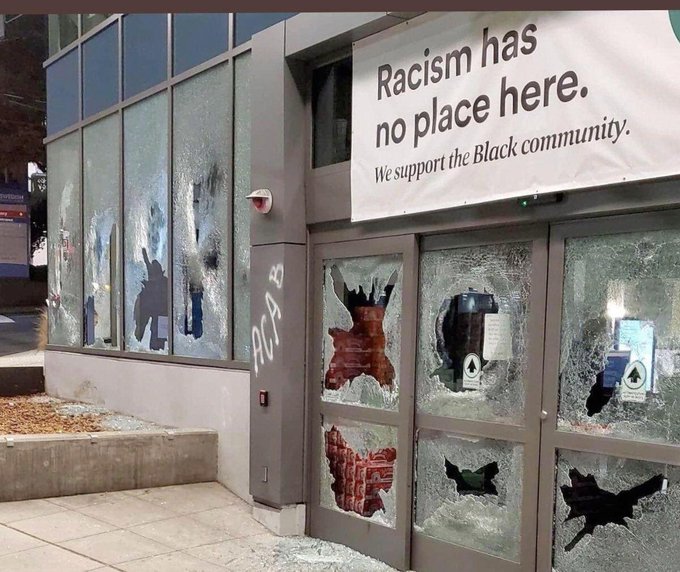 6Park News reported, "Police and law enforcement experts in California argue that 'looting' should not be used to describe recent large-scale robberies in California because it has racial overtones."
All looters are not black. But has the black community considered stopping black people from looting as a way of removing the racial overtones of the word looting?
ITEM 3: Citizen Free Press reported, "General Motors, Ford, and Chrysler announced Wednesday they will withhold Vaccine mandates for thousands of employees, but will require on-site masking after negotiations with the UAW, according to a joint statement.
"The declaration also encourages unionized workers to report their vaccination status at their own discretion but does not require it.
"'The Task Force continues to urge all members, coworkers, and their families to get vaccinated and get booster vaccinations against COVID, while understanding that there are personal reasons that may prevent some members from being vaccinated, such as health issues or religious beliefs,' the statement read."
The workers did this.
The big climb down continues. Americans have had enough of being bullied by people who have no idea how a virus actually works.
ITEM 4: Fox reported, "GoFundMe has removed a fundraiser for Darrell Brooks Jr., who has been charged with five counts of first-degree intentional homicide after Sunday's Christmas parade massacre in Waukesha.
"A GoFundMe was created for Brooks in an effort to raise $5 million, the bail amount Waukesha Court Commissioner Kevin M. Costello set for Brooks."
Maybe Kamala can raise money for him.
Or Soros can bail him.
But it is nice to see GoFundMe play by its Rittenhouse Rule, a rule that makes no sense because as long as something is legal, it should provide service.
ITEM 5: The Wrap reported, "The Washington Post on Thursday deleted a tweet that said the Waukesha tragedy was 'caused by a SUV.'"
Grammar Nazis win one. The correct phrase is "caused by an SUV."
A reader wrote, "If and when Biden gets around to the Waukesha families, how many sentences do you think it take him to get to Beau. I'm betting on 3."
ITEM 6: The New York Times reported, "Waukesha Suspect's Previous Release Agitates Efforts to Reduce Bail."
Bond was set at $1,000 for a career criminal whose criminal record covers more than 50 pages.
The Times said, "The backlash raised fears that the fatal episode would set back efforts across the country geared at reducing the incarceration of poor defendants awaiting trial because they cannot afford bail."
NYT's "fears" are the rest of the nation's hope.
ITEM 7: The 21st century is the biggest disappointment since Geraldo opened Al Capone's vault.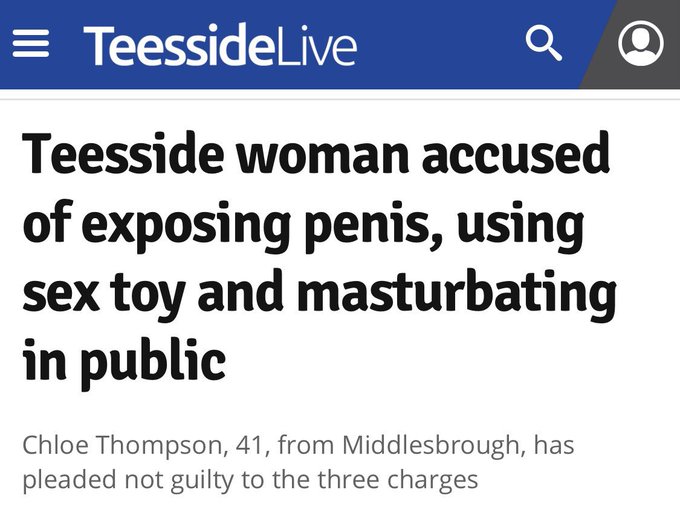 Women with penises, men without them. This is how civilizations die.
ITEM 8: Sara Carter reported, "President Biden's Energy Secretary Jennifer Granholm has received an ethics complaint for promoting an electric bus company she sat on the board of and held over a million dollars of stock in. She did so all while being a part of the executive branch in Biden's administration.
"Breitbart reports Granholm, 'who oversees moving the country toward an electric vehicle transportation system and enjoys newfound powers after the passage of Biden's infrastructure package — is facing scrutiny for promoting Proterra, a Burlingame, California-based electric bus company she sat on the board of and held 240,520 shares of stock in, which garnered her $1.6 million when she finally divested them 157 days after her nomination.'
"Critics say Granholm has promoted Proterra in her official capacity as energy secretary and for hyping grant access to companies with connections to Proterra. Additionally, they say Granholm's promotion of Proterra has increased its visibility and therefore the value of her stock before she was required to sell her shares due to ethics rules."
A reader called Granholm, "Clueless and corrupt. The perfect Bidenite."
ITEM 9: Breitbart reported, "Biden tweeted Wednesday that supermarket shelves are well stocked across the country while grocers ration food."
The story also said, "Meanwhile, Publix Supermarkets, a Florida-based grocer, warned customers this week to expect food shortages in all 1,280 stores across the southeast."
It will get worse because that's the plan. We used to laugh at the Soviets. We are being Sovietized.
ITEM 10: The Epoch Times reported, "A conservative think tank filed a federal civil rights lawsuit against California to halt a law that will force quotas on publicly held corporations headquartered in the state, requiring them to appoint board members based solely on their race and sexual orientation.
"The legislation at issue is the fruit of last year's race riots that caused more than $2 billion in property damage and were organized nationwide by Black Lives Matter and Antifa. The lawsuit, National Center for Public Policy Research (NCPPR) v. Weber, was filed on Nov. 22."
Fight the systemic racism and heterophobia of California state government.
ITEM 11: CNN reported, "General Mills notified retail customers that it's raising prices in mid-January on hundreds of items across dozens of brands. They include Annie's, Progresso, Yoplait, Fruit Roll-Ups, Betty Crocker, Pillsbury, Cheerios, Cinnamon Toast Crunch, Lucky Charms, Wheaties, Reese's Puffs, Trix and more, according to letters General Mills sent to at least one major regional wholesale supplier last week.
"For some items, prices will go up by around 20% beginning next year."
Bidenflation may skyrocket next year.
ITEM 12: The war on Christmas continues.
Breitbart reported, "The Norwegian postal service Posten has released an annual Christmas video featuring Santa Claus falling in love with another man to mark the 50th anniversary of Norway's decriminalization of homosexuality.
"The video, entitled 'When Harry Met Santa,' is a four-minute short film in which the main character interacts with Santa Claus several times, before writing him a letter stating: 'Dear Santa, All I want for Christmas is you.'"
In the 21st century, they have changed the song to "I Saw Daddy Kissing Santa Claus."
ITEM 13: The New York Post reported, "Groom-to-be Gannon Karmire got hit with severe food poisoning on the day of his wedding to then-fiancé Christine. So their North Carolina reception hall came up with a creative way to save the celebration — and a video showing what transpired has so far garnered more than 888,000 views on TikTok.
"'When the groom suddenly becomes sick & goes to the hospital on wedding day,' reads the text superimposed over a montage of the Karmires' wedding footage. The event took place earlier this month, and the video was subsequently posted by the venue, the Victorian: Youngsville.
"The viral video features Christine, 26, slow dancing and cutting cake with a long, slender pole attached to a rolling device that the venue's staffers had dressed in a man's suit. Mounted atop the structure was an iPad, its screen emblazoned with Gannon's smiling face."
This was their third attempt at a covid wedding. Something tells me they will make it.
ITEM 14: Headline of the day from Kane at Citizen Free Press, "Germany — You must be Vaccinated to receive Euthanasia…"
Bad news, Germany. No Americans will land at Normandy to save you from yourselves this time.
ITEM 15: France 24 reported, "An Emirati general accused of torture was elected president of Interpol Thursday, the global police agency said, despite the concerns of human rights organizations and members of the European Parliament.
"'Mr. Ahmed Nasser Al-Raisi of the United Arab Emirates has been elected to the post of President (4-year term),' Interpol said on Twitter.
"General Al-Raisi, head of the United Arab Emirates' security forces, will take on a largely ceremonial and voluntary role.
"It is Interpol Secretary General Juergen Stock who handles day-to-day management of the organization. Stock was given a second five-year term in 2019."
Who thought this was a good idea?
FINALLY, a reader wrote, "I'm a retired school teacher of the old school. Been retired ten years now. I taught JoJ refugees and immigrants for the public schools here in Florida. I worked closely with Lutheran Social Services.
"JoJ stands for Just Off the Jet. These were legals. I would have classrooms full of kids from Southeast Asia, South and Central America, Eastern Europe and Africa teaching them Geography, Civics, etc. The kids would usually go on to make wonderful citizens and all of them are uniquely aware of having won one of life's lotteries by landing in America. Here is a 15 year down the road of life letter from one Emmanuel from Liberia. It made this crusty old retired teacher choke up. I thought I'd pass it along to you this Thanksgiving."
I would think civics would be the most important class they would take.
Emmanuel wrote him, "Hi there Mr .(teacher's name)! You probably won't remember me but its so exciting to have come across your profile on Facebook. In 2004, I was one of your geography students who had just moved from Africa and while I was only 13 years old and I'm thankful for all of the things you taught me, being there for me when there where kids who bullied me due to the fact I was new.
"As I'm writing this playing [Ray Charlie's] music 'I Can't Stop Loving You' -- a song that you used to play in class during quiet time, from the globe that sat on your table or the guitar you had in class, you made Geography fun. :)
"Me, Butros and all those other kids who loved you appreciated you. And how I came across your profile is funny, I woke up at 7 this morning thinking of one of my social workers at Lutheran Social Services and you came to mind thinking about the last time I saw you which was probably 2008.
"At that time I was only 17 and now currently 31 yrs I can see how life and time has gone by so fast. I hope you are in good spirit and doing well in health, professor. I'm so glad to at -- least see you once more, but I wish you the best and I hope to hear from you sometime. Have a blessed day."
They now are Facebook friends. They should do some facetime.
***
The teacher added, "When I started teaching in the mid 1970's all my principals and Administrators were WWII and Korean War vets and after charging through German and Jap bullets they were not scared of 15 year olds. Times change."