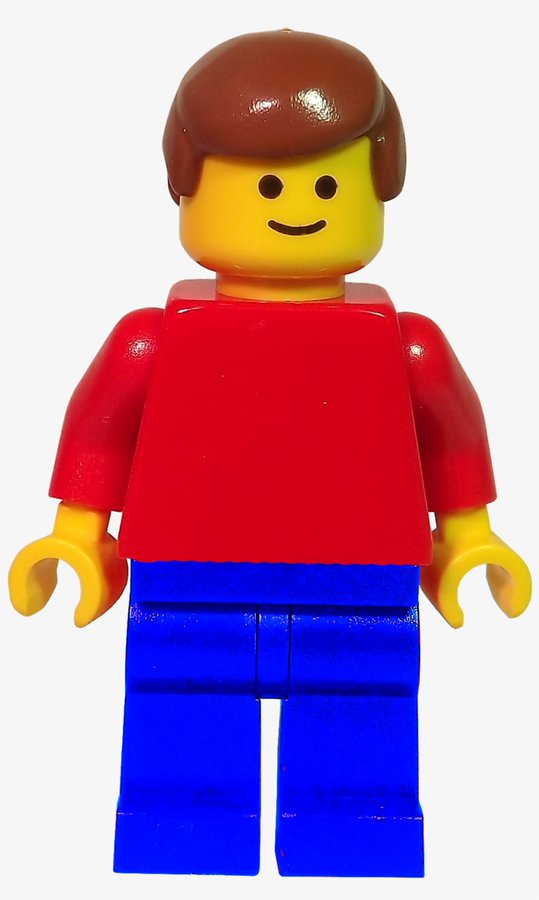 Lego Brandon.
ITEM 1
: The jury is still out in the Kyle Rittenhouse trial. Judges hate hung juries, so this deadlock could last till Thanksgiving.
The national media has used this trial as a proxy for the shooting of Jacob Blake, who was halted when he tried to abduct children (including his own) in an act of domestic terrorism. Among other things, Blake violated a court order to stay away from the mother of his children.
But Blake is black and the officer was white, so the national media portrayed it as a racist shooting. A state investigation and a federal investigation cleared the officer.
So the media made this case of Rittenhouse shooting three white rioters who attacked him into a racial matter with AP protesting the selection of a nearly all-white jury in a county that is 88% white.
It clearly was a case of self-defense. Rittenhouse had as much a right to be there as the men who attacked him.
The American media has devolved into a poisonous promoter of violence and injustice. They dare to call Rittenhouse a vigilante while they stoke the fires that fuel the mob.
ITEM 2: Quinnipiac University announced Biden's approval is 36%.
The news was so bad for him that Quinnipiac buried it in Paragraph 17.
Way to AP it, Quinnipiac University.
ITEM 3: Tim Perry of CBS tweeted that Kamala's communications director is leaving to "pursue other opportunities."
Rats leave sinking ships.
VP AOC? Nope. Not old enough. Ilhan Omar was born in Somali. How about Cori Bush? She's dumber than Biden, a rare feat these days.
ITEM 4: Axios reported, "Sen. Rick Scott (R-Fla.) told his colleagues this week top party donors were "furious" with the number of Republicans — including Senate Minority Leader Mitch McConnell — who voted for the bipartisan infrastructure bill, two sources familiar with his remarks tell Axios' Alayna Treene.
"Why it matters: Scott chairs the National Republican Senatorial Committee, which relies on donors to help it elect candidates — and re-elect incumbents. The criticism highlighted how toxic the vote has become for the 19 Senate and 13 House Republicans who joined with Democrats to pass it."
Did he tell them "thanks a pantsload" because in some of their cases, that could be a literal truth.
ITEM 5: Press California reported, "MAGA cheerleader doesn't dance around the Covid facts."
ITEM 6: Politico reported, "Republicans now hold a slight voter registration edge over Democrats, just another sign that Florida is moving away from its two-decade-old reputation as the nation's largest battleground state. It's also more bad news for Democrats as they try to knock off rising national GOP star Gov. Ron DeSantis next year."
West Virginia flipped in February.
I don't see either state switching back. That's 34 Electoral College votes that Democrats have lost for a generation.
ITEM 7: Carmine Sabia reported, "McCarthy Hints Dems Could Be Stripped Of Committee Assignments If GOP Wins House."
He talks a good game.
Oh wait. He hinted.
So he hints a good game.
ITEM 8: The Daily Mail reported, "A group of black students attacked a group of Asian students on a Philadelphia SEPTA train on Wednesday."
Perhaps teaching CRT and black victimhood are unhealthy for society.
ITEM 9: Fox reported, "Florida Gov. DeSantis trolls President Biden, signs bills limiting vaccine mandates in Brandon, F-L-A."
The people of Fuckjoe, Florida, feel left out.
ITEM 10: CD Media reported, "Gold Star Mom Tina Peters, whose son was a SEAL and gave his life for his country, had the FBI raid her house (she lives alone) with battering ram present. 'Soldiers,' as she called them, were in full tactical gear. They were looking for her evidence of election fraud found in Mesa County, CO. Peters runs elections in this county."
The Stasi is brazen now.
ITEM 11: Manchin stopped blocking Biden's Build Back Bolshevik spendalooza. What did he get in return?
A reader suggested he got something for West Virginia. Well, so did Bob Byrd. Here is the list.
But the state remained poor.
The best thing Manchin could do is tell The Great White Father In Washington to shove the handouts. We are not a reservation for hillbillies.
ITEM 12: Biden has done the impossible. He elected a Republican the mayor of Columbia, South Carolina, which is the state capital.
But AP reminded us, "Columbia's election was technically nonpartisan, although the runoff showdown drew familiar partisan divides: Rickenmann, a white man, drew broad support among conservatives, including the state Republican Party."
I am not really sure why skin color or sex matter but it is AP -- Always Partyline -- and Democrats always blame their defeats on racism and sexism.
Biden, a white man, carried Columbia by nearly 40 points. Or so they claim.
ITEM 13: Deadspin sarcastically reported, "It appears the NFL's program that purports to educate players and staff about domestic violence is going really well.
"This morning, a video of former Jets running back Zac Stacy violently assaulting the mother of his child is making the rounds on Twitter. Warning: This video is extremely graphic in nature. View at your own discretion."
The story also said, "The Stacy video wasn't the only bit of news involving the NFL and domestic violence to break this morning, as the Chicago Tribune reported that Joann Blakney is suing Bears defensive lineman Mario Edwards Jr. for assault, battery, and intentional infliction of emotional distress — and the Chicago Bears for negligent supervision and defamation — following a physical fight at a North Carolina hotel last October."
Domestic violence and the NFL have a long history with Jim Brown going to jail for beating a woman.
And of course, there is O.J.
Instead of PR, the NFL should invest in a real program.
ITEM 14: Breitbart reported, "The Congressional Budget Office (CBO) found Thursday that the Democrats' mammoth legislation would cost $750 billion over five years."
The story also said, "The Committee for a Responsible Federal Budget found that the legislation would cost $4.91 trillion if many of the policies and programs with sunsets did not expire."
The real problem with Biden's Build Back Bolshevik plan is it will make millions of Americans more dependent on the government for subsistence. Inflation will adhere them to the government check. Once in place, Republicans will never end the handouts.
ITEM 15: AP reported, "U.S. Rep. G.K. Butterfield announced Thursday that he will not seek reelection, another blow to Democrats seeking to retain a House majority next year and win what is expected to be North Carolina's closest congressional race.
"Butterfield, 74, a former head of the Congressional Black Caucus, has represented several rural counties in northeastern North Carolina since 2004, often winning by comfortable margins. But redistricting by state Republicans places him in a toss-up district with a smaller share of Black voters who were likelier to gravitate to his campaign."
Another one bites the dust.
ITEM 16: The FBI raided Project Veritas and handed PV's private communiques to the New York Times to publish.
A New York judge said no, which halts publication.
Dean Baquet, the figurehead for NYT Inc. said, "When a court silences journalism, it fails its citizens and undermines their right to know.
"The Supreme Court made that clear in the Pentagon Papers case, a landmark ruling against prior restraint blocking the publication of newsworthy journalism. That principle clearly applies here. We are seeking an immediate review of this decision."
What is unconstitutional is the Stasi raiding a dissident news organization.
FINALLY, NATO is a relic of the Cold War but one of the side benefits is preventing World War III in another way. France and Germany have not gone to war in 81 years.
In the previous 70 years, the two powers had fought the Franco-Prussian War (1870-71), World War I (1914-18), and World War II (which ended abruptly for France when it surrendered in 1940).
The peace between them was greatly helped by quartering Germany after World War II. The American, British and French quarters became West Germany. But 81 years of peace is no small feat. Forcing them to be allies paid off.
Now to get the USA to exit NATO once and for all.