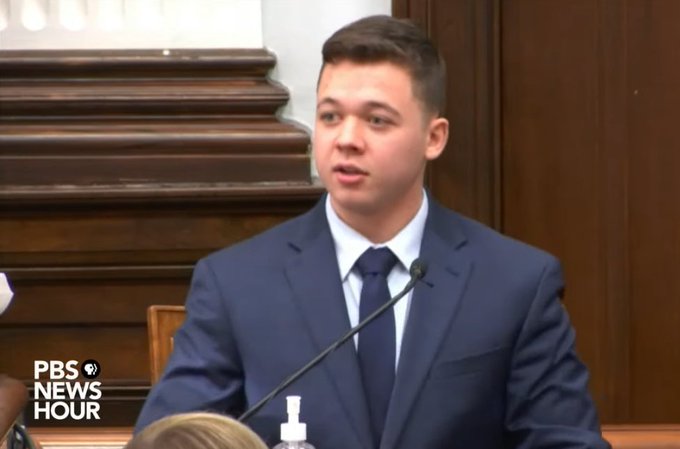 Happy Veterans Day.
Railroads in Wisconsin include the BNSF Railway, the Union Pacific Railroad, and the prosecution of Kyle Rittenhouse.
ITEM 1
:
Twitchy reported
, "It's looking to a lot of people that Assistant District Attorney Thomas Binger is trying to lose his homicide case against Kyle Rittenhouse. The prosecution was facepalming the other day, and now it's our turn to facepalm as we consider the argument that a 'heavily armed teenager' with an AR-15 would consider a man holding a mere handgun to his face a threat."
It is pretty bad when a site that retweets tweets does a better job covering a trial with no one there than AP and the rest do with reporters present.
The AP account did not mention this exchange:
Binger: "Mr. Rittenhouse, you have an AR. He had a pistol. Isn't it fair to say he was not a threat to you?"
Rittenhouse: "No, he held a gun to my head. I didn't want to die, so I shot him with what I had."
Great William Talman's Ghost is Binger stupid. Hamilton Binger is so stupid, he could be Biden's attorney general.
But maybe jurors are just as stupid -- or in fear of their lives -- that they will convict Rittenhouse.
ITEM 2: NDTV reported, "Actor Alec Baldwin Sued Over Fatal Film Set Shooting.
"The negligence suit also names armorer Hannah Gutierrez-Reed, who claimed through her legal representatives that she was being framed for the death of Halnya Hutchins."
The story said, "The low-budget movie's chief lighting technician Serge Svetnoy says in the lawsuit that the accidental killing 'was caused by the negligent acts and omissions' of lead actor and producer Baldwin and others."
There is no such thing as an accidental shooting.
Unintentional, sure. Tragic, sure. But this was totally preventable.
ITEM 3: Ladies and gentlemen, presenting Democrat Congressman Hakeem Jeffries of Brooklyn and Queens.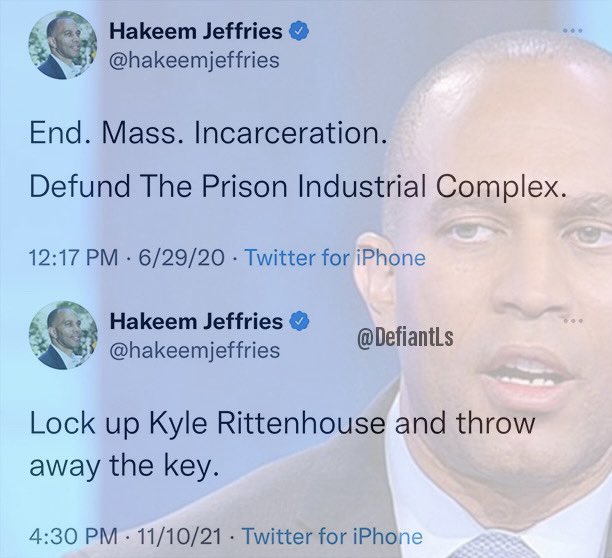 Democrats never believe their own horseshit. They just shovel it.
ITEM 4: Breitbart reported, "The Atlantic, a left-liberal publication that has become a clearinghouse for anti-Republican commentary, published an essay in which it expressed skepticism that a blue-collar truck driver like Edward Durr could perform the duties of his elected office."
The Democrat governor called him dangerous.
Durr's response?
"How much worse could I make it?"
I hope he said that between bites of a Dunkin donut.
ITEM 5: The article said, "The Founders hoped that America would be led by people of moral and intellectual excellence; they built anti-majoritarian firebreaks into the Constitution precisely to avert sudden and intemperate movements."
That is true. Ours is not a democracy. The Founding Fathers created a constitutional republic.
But The Atlantic repeatedly cries that Republicans are a "threat to democracy." Here. There. And everywhere.
ITEM 6: Trending Politics reported, "While introducing Democrats at the 2021 United Nations Climate Change Conference, Speaker of the House Nancy Pelosi scolded the audience after they failed to clap for her and other representatives."
The story also said, "Uh thank you all for being here,' Pelosi said as the crowd stayed completely silent. 'Uh today, we will hear and that's an applause line in case you didn't know. We can applaud ourselves. We applaud ourselves."
Jeb! Pelosi.
She also presided maskless at a maskless wedding followed by a maskless reception.
ITEM 7: No Q Report reported, "Irony: The Key to Proving the 'Vaccines' Do Not Work May Be LGBTQ+ Data."
The story said, "91% of LGBTQ+ adults surveyed in the survey were fully vaccinated.
"20% of LGBTQ+ adults surveyed said they have tested positive for COVID-19 or are 'pretty sure' they have had it despite not receiving an official diagnosis, compared to only 14% of all adults in the United States."
Hmm.
I don't believe gay sex has anything to do with it.
But it is a reminder that we sent Tony the Traitor Fauci to DC to get a vaccine for AIDS.
40 years later, no vaccine and 15,000 people die each year from AIDS.
ITEM 8: Via the Hill, Turtle Mitch McConnell said of Biden's spend-a-palooza, "If the Democrats in the Senate, all 50 of them, fall in line, they can pass it. If any one of them isn't there in a 50-50 Senate, it will be defeated.
"The two Senate Democrats who are resisting—Joe Manchin from West Virginia and Kyrsten Sinema from Arizona—we'll see how strong they are. They could kill the whole thing, either one of them."
A Snoresville statement from Captain Obvious. But The Hill used it to rationalize an absurd headline: "McConnell ups pressure on Manchin, Sinema: They could sink spending plan."
DC reporters are the worst.
ITEM 9: The clickbait headlines such as the one in Item 8 are evidence of the demise of journalism because reporters act more and more like bloggers.
AP should be embarrassed that Twitchy nailed Wednesday's action in the Rittenhouse trial while AP's three reporters missed it.
Yes, I am in my pajamas as I write this.
ITEM 10: Spencer Brown reported, "WaPo Fact Checker Forced to Backtrack After Defending Buttigieg's Racist Bridges Claim."
The claim is that racist whiteys deliberately built bridges too low for buses to keep black people and Puerto Ricans away from the beach. This claim was based on Pages 318 and 319 in a book on Robert Moses.
Rather than examine other sources (low bridges were common back in the day), WaPo defended Paternity Leave Pete.
After getting an earful from experts, WaPo sheepishly allowed that others disagree.
Now to get WaPo to return its Russian Hoax Pulitzer.
Low bridges go back 200 years to when they built the Erie Canal. Low bridges were part of its charm.
Everybody sing!
Low bridge, everybody down
Low bridge cause we're coming to a town
And you'll always know your neighbor
And you'll always know your pal
If you've ever navigated on the Erie Canal
Don't know the song? We sang it at Woodland Elementary in Cleveland.
ITEM 11: Just the News reported, "State Department employees on Tuesday received official text messages on their personal cell phones ordering them to change the passwords on their unclassified government accounts 'effective immediately,' two recipients told Just the News.
"The directive, which was viewed by Just the News, came in the form of a Cybersecurity Notice from the Department of State, instructing employees to change the passwords on all OpenNet user accounts from 12 to 16 characters."
Letsgobrandon is 13 characters.
ITEM 12: The Hill reported, "Biden gets inflation gut-punch."
So the only thing bad Washington journalists see in the worst inflation in 3 decades is that a Democrat is presiding over it.
ITEM 13: The Daily Mail reported, "Gov. Ron DeSantis says he will send migrants to Delaware if any more are flown into Florida on secret flights and slams Biden for caring more about the Belarus border than his own after his meeting with EU Commission head."
Banishment to Delaware is cruel and unusual punishment.
But they are not citizens, so they can just suck it up.
ITEM 14: Zero Hedge reported, "For the past several years, Iran has been subject to crippling oil-export sanctions, but that is news to China whose imports of Iranian oil have held above half a million barrels per day on average for the last three months, traders and ship-tracking firms told Reuters as Chinese buyers judge that getting crude at cheap prices outweighs any risks from busting U.S. sanctions, especially when the US president is unlikely to wake up from his afternoon nap and do anything to punish China for violating the terms of the draconian embargo.
"Indeed, as Reuters notes, Chinese purchases of Iranian crude have continued this year despite the sanctions that, if enforced, would allow Washington to cut off those who violate them from the U.S. economy."
So much for climate change.
So much for human rights. (Hard to say who is worse, Iran or Red China.)
So much for world peace.
ITEM 15: The Daily Mail reported, "Ten different groups joined a small business advocacy group is suing President Joe Biden over his administration's new vaccine mandate for companies with 100 or more employees.
"The National Federation of Independent Business, the largest small business association in the U.S., filed a petition Tuesday with the Fifth Circuit Court of Appeals demanding the court pause the Occupational Safety and Health Administration rule.
"'The small business economy is fragile, and owners continue to manage several business challenges regarding staffing and supply chain disruptions,' Executive Director of NFIB's Small Business Legal Center Karen Harned said in a statement upon filing legal action against the president's new rule.
"'This mandate only increases those challenges and threatens to cause an enormous financial loss,' she continued. 'Ultimately, the mandate restricts the freedom small business owners depend on to run their businesses and is a clear example of administrative overreach.'
"The mandate has run into furious opposition from leaders of mainly Republican-led states who have condemned the plan as an unlawful case of federal overreach and who immediately challenged the new requirements in court.
"On Saturday, the Biden administration endured a setback when a federal appeals court in New Orleans temporarily halted the mandate, saying it posed 'grave statutory and constitutional issues.'
"The rule, if it survives the challenges, will go into effect January 4 and will affect more than 80 million workers amid a labor shortage and massive supply chain delays – as well as rising inflation and prices and struggling economy.
"But the administration will have to rely on whistleblowers to identify workplaces that are violating the rule because OSHA doesn't have nearly enough safety inspectors for the massive undertaking."
The mandate is unconstitutional.
The government does not have the permission of the people to impose this.
This is not about the vaccine. This is about government overreach.
I got vaxxed. My body, my choice. You do you. Your decision does not affect me.
FINALLY, we are experiencing an Indian summer in Poca this week. I got some good rides in with the top down. The hillsides are ruby and gold as the trees prepare to disrobe for the winter.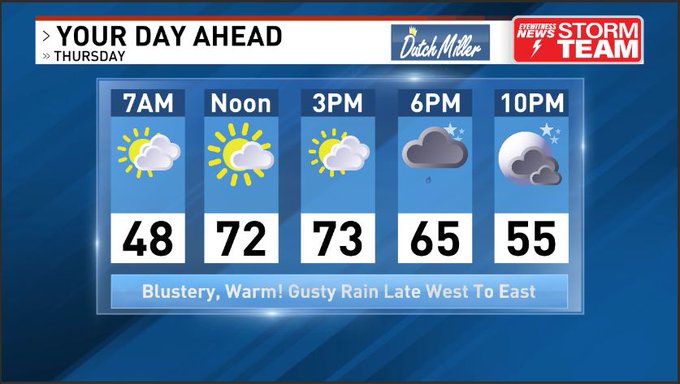 I suppose next year I will have to call it a Guardian summer.