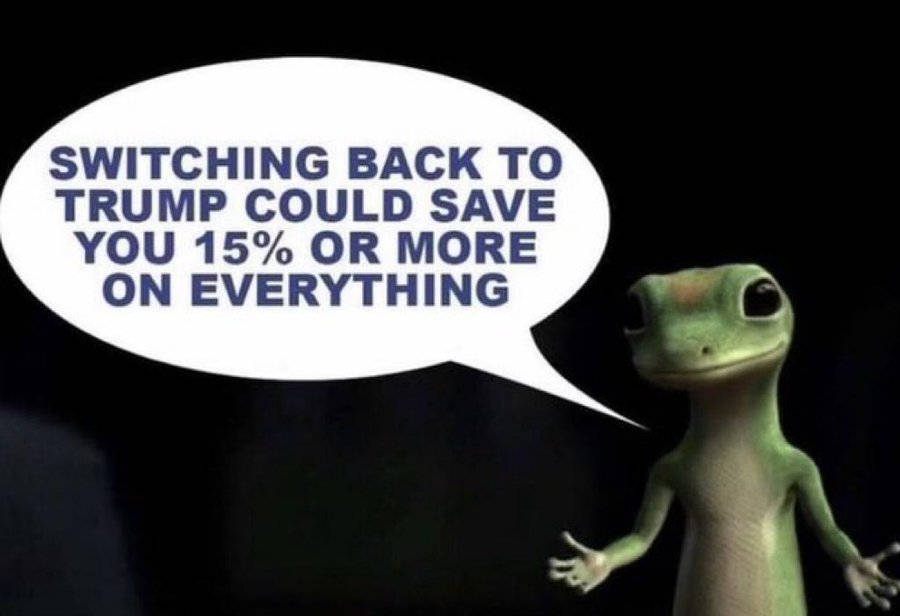 ITEM 1: Breitbart reported, "The jury in the murder trial of Kyle Rittenhouse asked Judge Bruce Schroeder in the Kenosha County Court on Wednesday morning whether it should view video evidence in court or in private, prompting the judge to quip: 'My nightmare has come true.'"
"The judge was referring to controversies over the video evidence presented by the prosecution during the trial, including whether zoomed-in images enhanced by artificial intelligence were admissible, and whether the prosecution withheld a higher resolution version of a video than the version that had been provided to the defense until the last day of the trial.
"The defense moved to dismiss the case on Tuesday, arguing that the prosecution had improperly withheld the evidence.
"It was not immediately clear which video, in particular, the jury was asking to review, on its second day of deliberations.
"The jury asked two questions — one about where to view the video, and the other about the numberings of video evidence exhibits.
"During closing argument last Friday, the prosecution attempted to use high-resolution video to argue that Rittenhouse had raised his rifle and aimed it before he was charged by Joseph Rosenbaum, the first person he shot during the riot on Aug. 25, 2020. The defense argued — with the jury absent — that the prosecution had used an invalid method to enhance the image, and told the jury that Rittenhouse had been facing the opposite direction and would not have aimed a rifle with his left hand.
"Ultimately, the judge said that the jury would view the video in court, with all spectators and lawyers absent."
This case will be a nightmare only if prosecutors get away with lying. Repeatedly.
ITEM 2: Zero Hedge reported, "The House on Wednesday voted 223-207 to censure Republican Rep. Paul Gosar following a video he posted on Twitter (which has now been deleted) that features him as an animé character attacking President Joe Biden and Rep. Alexandria Ocasio-Cortez.
"The video in question, which Gosar posted Sunday night, depicts Gosar's face edited onto a character from popular anime show 'Attack on Titan,' parodying the show's opening credits. At one point in the video, Gosar's character, wielding two swords, attacks characters with Ocasio-Cortez's and Biden's faces."
In 2023, Republicans must strip The Squad of all committee assignments as well.
ITEM 3: The Daily Caller reported, "President Joe Biden banned all members of the Nicaraguan government from entering the U.S. in a proclamation on Tuesday in response to the country's recent election.
"The ban applies to all elected officials, security force members, judges, mayors and others seen as undermining democracy in the region, according to the proclamation. It also includes President Daniel Ortega, his wife and Vice President Rosario Murillo."
What?
Is Ortega not leftist enough for Democrats?
ITEM 4: Politico reported, "Voters have increasing doubts about the health and mental fitness of President Joe Biden, the oldest man ever sworn into the White House, according to a new Politico/Morning Consult poll.
"Only 40% of voters surveyed agreed with the statement that Biden 'is in good health,' while 50% disagreed. That 10-percentage-point gap — outside the poll's margin of error — represents a massive 29-point shift since October 2020, when Morning Consult last surveyed the question and found voters believed Biden was in good health by a 19-point margin.
But 81 million ballots can't be wrong.
Can they?
ITEM 5: The latest to defend Bidenflation is Mark Zandi, who wrote for CNN, "Here's when high inflation will come to an end."
When?
He wrote, "The economy remains closely tethered to the pandemic. This summer's Delta wave of infections hurt growth and sparked inflation, but as infections subside, growth is already picking up and inflation will go back into hibernation."
Blame it on covid. It's the new dog-ate-my-homework.
ITEM 6: The New York Post reported, "Travis Scott and Drake have been named in a $750 million lawsuit filed on behalf of 125 Astroworld Festival victims – including the family of 21-year-old Axel Acosta Avila, one of 10 people who died in the ill-fated concert.
"The lawsuit seeks damages for loss of mental and physical health and loss of human life, and names a long list of defendants, including Scott, Drake, event organizers Live Nation, Apple, Epic Records and the Harris County Sports and Convention Corp., KHOU reported.
"Apple streamed the event at Houston's NRG Park on its music platform, according to the lawsuit, which attorney Tony Buzbee filed Tuesday in Houston Civil Court."
Apple is the biggest pocket to pluck.
Looks like Apple is plucked.
ITEM 7: Aaron Siri reported, "FDA Asks Federal Judge to Grant it Until the Year 2076 to Fully Release Pfizer's COVID-19 Vaccine Data."
The JFK assassination papers may be released by then.
The Deep State has all the transparency of a brick wall.
ITEM 8: The New York Times reported, "Germany suspends approval of the Nord Stream 2 pipeline, sending gas prices soaring."
The story said, "The action means that the recently completed pipeline will not begin supplying gas to Germany anytime soon, and it comes against the backdrop of a politically charged jump in energy prices in Europe and rising tensions between Moscow and Europe over a refugee crisis in Belarus and Russian troops gathering near Ukraine."
Good.
An economic war is better than a real one.
ITEM 9: Anne Applebaum tweeted, "Even if every single word in the Steele dossier was wrong, that would not change the fact that the Russians sought to manipulate the US election using hacked material and a disinformation campaign. Nor would it change the fact that the Trump family welcomed this intervention."
For her next trick, Applebaum will explain how Halyna Hutchins lured the bullet that killed her.
ITEM 10: OSHA announced, "On November 12, 2021, the U.S. Court of Appeals for the Fifth Circuit granted a motion to stay OSHA's COVID-19 Vaccination and Testing Emergency Temporary Standard, published on November 5, 2021 (86 Fed. Reg. 61402).
"The court ordered that OSHA 'take no steps to implement or enforce' the ETS 'until further court order.' While OSHA remains confident in its authority to protect workers in emergencies, OSHA has suspended activities related to the implementation and enforcement of the ETS pending future developments in the litigation."
Here's the rule for government: If the Constitution does not say you can do it, you cannot do it.
ITEM 11: The New York Post reported, "Prof placed on leave after saying sexual attraction to kids not always immoral."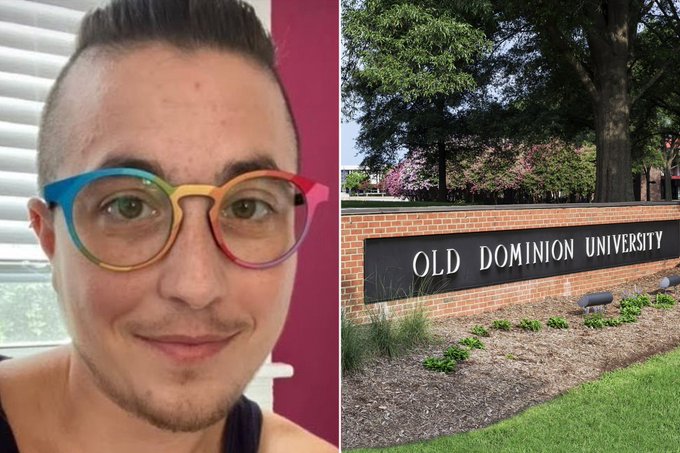 Looks like a
NAMbLA
kid all grown up.
ITEM 12: The Daily Mail reported, "The cast and crew of the Harry Potter movies are coming together for a reunion, with one notable exception -- the author, JK Rowling.
"HBO Max announced on Tuesday it would bring together the cast members from all eight Harry Potter films for a retrospective special entitled Harry Potter 20th Anniversary: Return To Hogwarts."
Ah the power of the trans. It trumps her support of women and gays.
Watch what happens when they add the P to LGBT.
ITEM 13: She tweeted that women menstruate.
The Daily Mail called that a controversial tweet.
When even the tabloids fall for this nonsense, western culture is in the toilet -- swirling.
ITEM 14: The New York Post reported, "Alec Baldwin 'intentionally' fired a gun toward cinematographer Halyna Hutchins on the 'Rust' movie set, disregarding set protocol in the deadly shooting, according to a 30-page lawsuit filed on Wednesday by the film's script supervisor.
"Mamie Mitchell, the script supervisor on set when Baldwin shot and killed Hutchins and injured director Joel Souza on Oct. 21, is suing the actor, the movie production company and others for assault, intentional infliction of emotional distress and deliberate infliction of harm. Mitchell and her attorney, Gloria Allred, are set to announce the suit during a press conference."
Allred is the lawyer?
Well, the shooting must be unintentional if she says it was intentional.
ITEM 15: Defense One reported, "Rising Inflation Is Beginning to Worry Pentagon Leaders."
The cost of leaving war materiel on the field for the enemy is rising faster than retired generals can secure contracts for armament companies.
ITEM 16: Sundance reported, "CEO of American Trucking Association Reveals 37% of Truckers Will Not Comply With Vaccine Mandate – The Consequences Would Collapse Supply Chains and Civic Society."
Didn't Carter have a little problem with truckers, too?
Only this time, the convoy is parked.
ITEM 17: Fox reported, "President Biden's nominee to lead a branch of the Treasury Department was arrested in 1995 for retail theft.
"Fox News obtained a Wisconsin Department of Justice criminal background check of Saule Omarova, the president's nominee to lead the Office of the Comptroller of the Currency (OCC).
"According to the background check, Omarova was arrested by Madison, Wisconsin, police officers on June 2, 1995 and charged with a misdemeanor count of retail theft."
Theft?
Well, she fits right in with this administration.
ITEM 18: The New York Post reported, "Mississippi executes man who killed wife, sexually assaulted stepdaughter."
The girl was 12 at the time. She's 23 now and attended the execution.
His final words were, "I want my children to know that I love them very much and that I was a good man at one time. Don't ever read anything but the King James Bible."
I trust she got closure.
ITEM 19: Zero Hedge reported, "Cargill CEO David MacLennan has changed his mind about 'transitory' inflation and now believes it will be more persistent with higher food prices in 2022. He blamed elevated food prices on snarled supply chains, labor shortages, and adverse weather conditions, among other things.
"MacLennan highlighted that labor shortages are a significant challenge for the food industry. He said food processing plants across the country operate at less than full capacity, which drives down food output and makes prices higher as demand remains robust."
This is bigger than covid.
FINALLY, research led me to a June 2, 1987, column in the Washington Post by Richard Cohen.
He minced no words.
He wrote, "Forty years after George C. Marshall came to Harvard to announce what came to be called the Marshall Plan, Sen. Joseph Biden (D-Del.) tried stepping into the great man's shoes. With a nod to Marshall, Biden outlined the foreign policy of the generation he claims to lead. He delivered a puffy speech, citing people whose names he could not pronounce, stumbling over John Kennedy's 'Ich Bin Ein Berliner' phrase and giving the impression that he and his text had met only moments before. A generation renowned for not doing its homework may well have met its leader.
"The title of Biden's speech, delivered at the John F. Kennedy School of Government, was 'The Right Price, the Right Burden: American Foreign Policy in the 1990s' -- not exactly a modest agenda. As required of a presidential candidate in the John F. Kennedy mode, Biden peppered his speech with the requisite citations: William Butler Yeats, former British foreign secretary Ernest Bevin, Soviet expert Seweryn Bialer (mispronounced), writers Leslie Gelb and Richard Betts, Bishop Desmond Tutu, Harvard professor Stanley Hoffmann, Walt Whitman and, of course, Kennedy. Having assembled that posse, he then rode off to say nothing much.
"Not that it mattered. He drew an SRO crowd, and his audience seemed to like what it heard. By reputation, Biden is the Democratic Party's boy orator, and he did nothing at Harvard to put his standing in doubt. Self-confident (if not self-enamored), Biden was both personable and pugnacious. In response to a question, he rued the departure of Gary Hart from the Democratic race: 'I would make a better president. . . . I know more about the issues. I would have beaten him if he had stayed in.'
"But Biden also has a reputation as a politician whose intellect is no match for his glibness. He did nothing at Harvard to bring that into question either. He tackled the difficult question of when the United States should use force in pursuing foreign policy goals. He set out three criteria: (1) Only if our vital interests are threatened. (2) Only if the intervention is 'right.' (3) Only if the use of force has a 'high probability of succeeding.'
"All of that sounded good, but Biden never bothered to explain his terms. He mentioned Nicaragua as an example of where the Reagan administration had failed to apply those criteria. But these happen to be precisely the criteria the president says he has used. Reagan says Nicaragua is vital, that the fight against an avowedly Marxist regime is 'right,' and that the effort to topple the Sandinistas would have 'a high probability of succeeding' if only Congress would fund the effort.
"Similarly, Biden characterized U.S. escalation in the Persian Gulf as reactive, which surely it is, but he did not say what he would do differently if he were president. Several times, he said the containment policy, first enunciated by Harry S Truman, is outmoded. But he never acknowledged that the Reagan administration agrees -- and has set out to roll back communist advances."
Washington knew in 1987 that Biden is not up to the job.
Nevertheless, Washington put him in office in 2021.