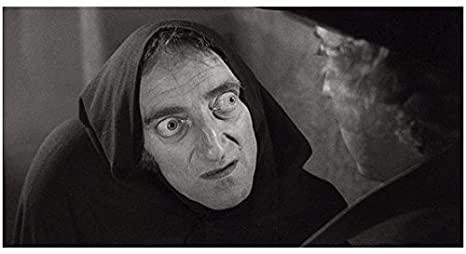 ITEM 1: Igor did it.
The New York Times spun it as some man did something sometime
: "Igor Danchenko, a Russia analyst who worked with Christopher Steele, the author of a dossier of rumors and unproven assertions about Donald J. Trump, was taken into custody as part of the Durham investigation."
In 2017, when Igor Danchenko's lies were used to rationalize Obama use of the FBI to spy on Trump, the Times failed to report these as "a dossier of rumors and unproven assertions."
The Times reported the lies as fact and received two Pulitzers.
This was the coup as Obama sought to use the lies to hound President Trump as part of a seditious resistance by the media and government employees against a duly elected president.
Let me be the first to say Igor Danchenko did not kill himself.
ITEM 2: Catherine Herridge tweeted, "Igor Danchenko, charged with 5 counts false statements to the FBI (Steele Dossier sources) was released at the US Eastern District Of Virginia Courthouse on a $100,000 bond. He will NOT be on electronic monitoring system + must surrender his passport within 24 hours."
Meanwhile, hundreds of Capitol protesters remain in a DC jail. Their only crime is trespassing a public building.
ITEM 3: The indictment makes it very, very clear that Igor Danchenko was a Russian citizen throughout this ordeal. Obama and Hillary colluded with Russians to topple the government Americans elected.
We shall see how far Durham takes this.
ITEM 4: Outsider reported, "Clint Eastwood's iconic spaghetti western A Fistful of Dollars remains a classic to this day. Though it's almost 60 years old, it recently received a Navajo dub and a special screening.
"A Fistful of Dollars or Béeso Dah Yiníłjaa in Navajo, is receiving a special screening. Debuting later this month, it will be on or near the reservation that reaches into Arizona, New Mexico, and Utah. Meanwhile, the Navajo dub premieres on November 16 at the movie theater in Window Rock, Arizona for cast and crew. As for the general public, limited seats are available, but only to those who are vaccinated against covid 19. Additionally, attendees must consent to be tested onsite, if asked.
"Fox News states Eastwood's film is only the third major movie available in the Navajo language. Star Wars Episode IV: A New Hope and Finding Nemo are the other two. The dubs come as a result of an effort to preserve the Navajo language. The movie originally should have come out last year, but covid 19 slowed production and delayed it."
I think this is so cool. And yes, by all means, preserve the language. We will never know when we will need code talkers again.
ITEM 5: The Washington Post reported, "The Rev. Al Sharpton said the election results validated concerns that some pushing for change have gone too far, alienating moderates and independents with talk of violent protests or proposals to defund police departments."
32 years after Tawana Brawley, the light goes on.
ITEM 6: Politico reported, "Manchin will get last word, even as House races to pass megabill."
Manchin will not get the last word.
No, Kamala drives a Ford will.
She would break the tie in a Senate evenly split between the two parties. Democrats do not have a majority in the Senate, and they barely have a majority in the House. Their insistence on ramming legislation through without input from Republicans liberates Republicans from having to consult with Democrats on anything when they take back both houses of Congress.
ITEM 7: My senator drives a Maserati.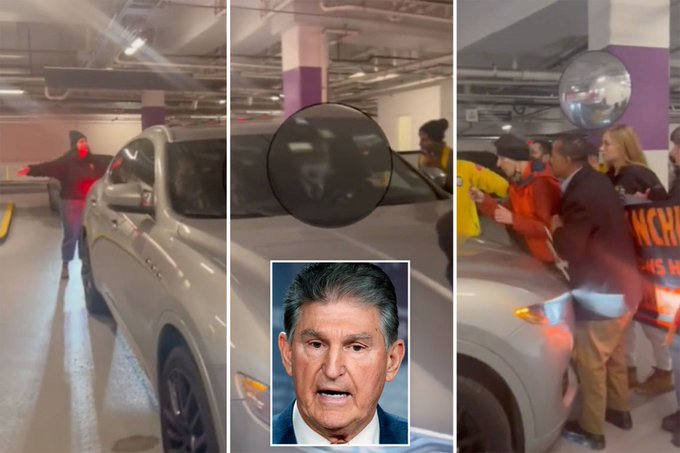 The New York Post reported, "A gaggle of far-left environmental activists followed Sen. Joe Manchin (D-W.Va.) from his DC houseboat to his car Thursday morning and attempted to prevent him from leaving a parking garage — the latest fit of progressive pique over Manchin's current opposition to the multitrillion-dollar Democratic social spending bill.
"Video tweeted by John Paul Mejia, a spokesperson for the Sunrise Movement, showed Manchin walking from his houseboat on the Potomac River — where the senator rests his head when not in his home state — to the garage."
How is this not an insurrection?
ITEM 8: [THIS SPACE WAS INTENTIONALLY LEFT BLANK. THAT IS MY STORY AND I AM STICKING TO IT.]
ITEM 9: Vice reported, "A juror in the Kyle Rittenhouse double-killing case has been dismissed for making a joke about the police shooting of Jacob Blake, an unarmed black man. The police shooting, which left Blake partially paralyzed, set off a series of protests against police brutality that culminated in Rittenhouse shooting and killing two men."
Judge Bruce Schroeder said, "I've talked quite a bit about public confidence in the outcome of the trial… it's clear that the appearance of bias is present and it would seriously undermine the outcome of the case."
I like to believe that most judges would do the same.
ITEM 10: The New York Post reported, "A 24-year-old Honduran immigrant who's charged with murder in the brutal stabbing death of a Florida man had crossed the US border illegally months earlier while posing as an unaccompanied minor, an investigation by The Post found.
"Yery Noel Medina Ulloa was busted Oct. 7 in Jacksonville when he was found covered in blood after allegedly killing Francisco Javier Cuellar, 46, a father of four who had taken in the immigrant who told authorities he was 17.
"Police said they followed a trail of blood back to the victim's home and arrested Ulloa, placing him in a juvenile detention facility."
Bu-bu-but he's your child separated from his family, so Brandon will give him $450,000.
ITEM 11: Breitbart reported, "Conservative talk radio host Larry Elder challenged wealthy activist Ibram X. Kendi to discuss the root cause of racial wealth inequality after Kendi compared Elder's commentary to a minstrel show."
Kendi knows that white liberals pay far more for his righteous-angry-black man show.
ITEM 12: Doctor Rand Paul to Tony Fauci: "Until you accept responsibility, we're not going to get anywhere close to trying to prevent another lab leak of this dangerous sort of experiment. You won't admit that it's dangerous, and for that lack of judgment, I think it's time that you resign."
The first act of the next Republican president is to fire Fauci and appoint a special prosecutor.
ITEM 13: Trash is piling up in New York City as the mayor prepares to fire sanitation workers who won't be vaccinated.
The mayor said, "We've given people lots and lots of time to come along voluntarily. Now we're saying that we have the right to save New York to ensure the safety of our employees, the safety of our people."
When everyone else in NYC was cowering in their beds because of covid, these brave men sucked it up and collected the trash, an act that did more to improve the public health than anything these mask-mandating politicians did.
Let the rats have the city then.
ITEM 14: Legal Insurrection reported, "Virginia's New AG Jason Miyares Will Investigate Loudoun County Public Schools Over Sexual Assaults. Another victory for Loudoun students and parents."
The real domestic terrorism is girls being afraid to go pee for fear of a rape by a boy in a skirt.
Speaking of which, never get between a bathroom and a granny who has to go.
ITEM 15: Trump put in 12-hour days and held rallies at night.
Joe Biden's busy Thursday schedule:
At 10 he gets the daily intelligence briefing.
And that's for Thursday. pic.twitter.com/TCSdxuWx2Y

— Andrew Malcolm (@AHMalcolm) November 4, 2021
Brandon is just plain lazy.
ITEM 16: The truth has a new spokesman.
YES - @GovRonDeSantis: "People are just so sick of constantly being bossed around, restricted, mandated.."

pic.twitter.com/ZrfPDz8Ekn

— Benny (@bennyjohnson) November 5, 2021
My next book may be "DeSantis the Press."
ITEM 17
:
HuffPost reported
, "At Least 10 Republicans Who Were At The Jan. 6 Rally Just Got Elected To Office."
That's 10 more than Obama endorsees who won.
FINALLY
, just go with the flow.
It's only CRT if it's from the Kimberlé region of France. Otherwise, it's just sparkling neo-racism

— Melissa Chen (@MsMelChen) November 4, 2021