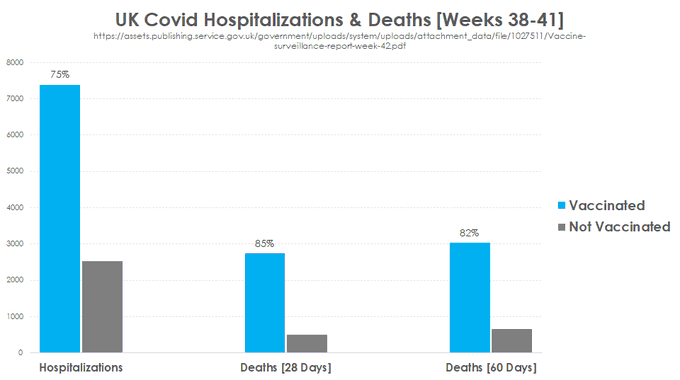 Masks failed. Social distancing failed. Quarantining the healthy failed. Moving covid patients into nursing homes failed (bigly). Even vaccinating half the country failed.
Now you know why are we firing police officers, firemen and nurses -- to cover the assets of politicians who failed.
The wrong people are being fired over vaccine mandates.
We should fire the politicians who mandate vaccines because their draconian and unconstitutional edicts and fiats did not stop the spread of covid. It's a virus. Its spread cannot be stopped. Take one of the three vaccines available if you care to. I did. Or don't take it. I don't care. Your decision does not affect me because I have been vaccinated.
But rather than admit the truth that we should have just weathered this storm, the bullies of government are blaming their failures on the unvaccinated.
Neil Cavuto the other day begged viewers to get vaccinated to protect him because he has multiple sclerosis and has battled cancer. I feel sorry for him. But his logic fails because he was vaccinated and he got covid.
Now maybe the vaccines don't work. I don't know. I don't care. If it works, I am protected. If it doesn't work, I am not protected but I was not protected without it so what's the harm?
To be sure, there are possible side effects of the vaccine, which is why I skip flu shots.
And that is why I do not want a vax mandate.
Cavuto's plea was his opinion, and that is fine. But the next day, he pulled a nasty little trick that undercut his argument. He read some of the responses to his commentary. He did not read the ones from doctors or others who explained in measured tones how vaccines work and why some people believe the risks outweigh the benefits.
No, Cavuto read the emotional ones and branded them hate mail.
Via the New York Daily News, the emails included, "Heard you're back on the show this week. That's too bad."
Oh my gosh. Call Merrick Garland because we have a domestic terrorist on the loose.
That was the first email quoted. The rest are milder. But Cavuto got to play the big man who brushes off critics. He does this often as a way of pretending his position is unassailable.
The scapegoating of the unvaccinated is the real hate. Natural immunity seems to work better than vaccines. Yes covid will and can wipe out the old and infirm. They should get vaccinated and take precautions.
But for most people, vaccines may not be the answer.
As I said, this does not affect me.
But it does affect residents of New York City because Mayor DeStalinist is firing police officers, firemen, and paramedics who refuse to get vaccinated.
As Peter Ingemi tweeted, "I'm old enough to remember when we celebrated police and nurses who worked through covid without a shot. Now we're firing them.
"And the only difference is this is the Biden administration and not the Trump administration."
I would dare say first responders now have natural immunity.
Florida did not need a vaccine, masks, or social distancing. It had Ron DeSantis.
Clay Travis tweeted, "New York and California have had vaccine & mask mandates for substantial periods of time now. Yet Florida, which has mandates for neither vaccines or masks, has less than half the rate of covid of both NY & CA & the lowest covid rate in the entire country right now."
He posted a chart that showed this.
And The Hill reported, "People who have received covid-19 vaccinations are able to spread the delta variant within their household despite their vaccination status just as easily as unvaccinated individuals, a new study published on Friday shows.
"According to the study published in The Lancet Infectious Diseases journal, people who contracted covid-19 had a similar viral load regardless of whether they had been vaccinated. The study further found that 25% of vaccinated household contacts contracted covid-19. while 38% of unvaccinated individuals were diagnosed with the disease.
"Researchers examined 621 symptomatic participants in the United Kingdom over a year."
Mandates are for gay men, not government. They don't work. I want a constitutional amendment: "Congress shall make no law mandating anything, and presidents aren't allowed to either."