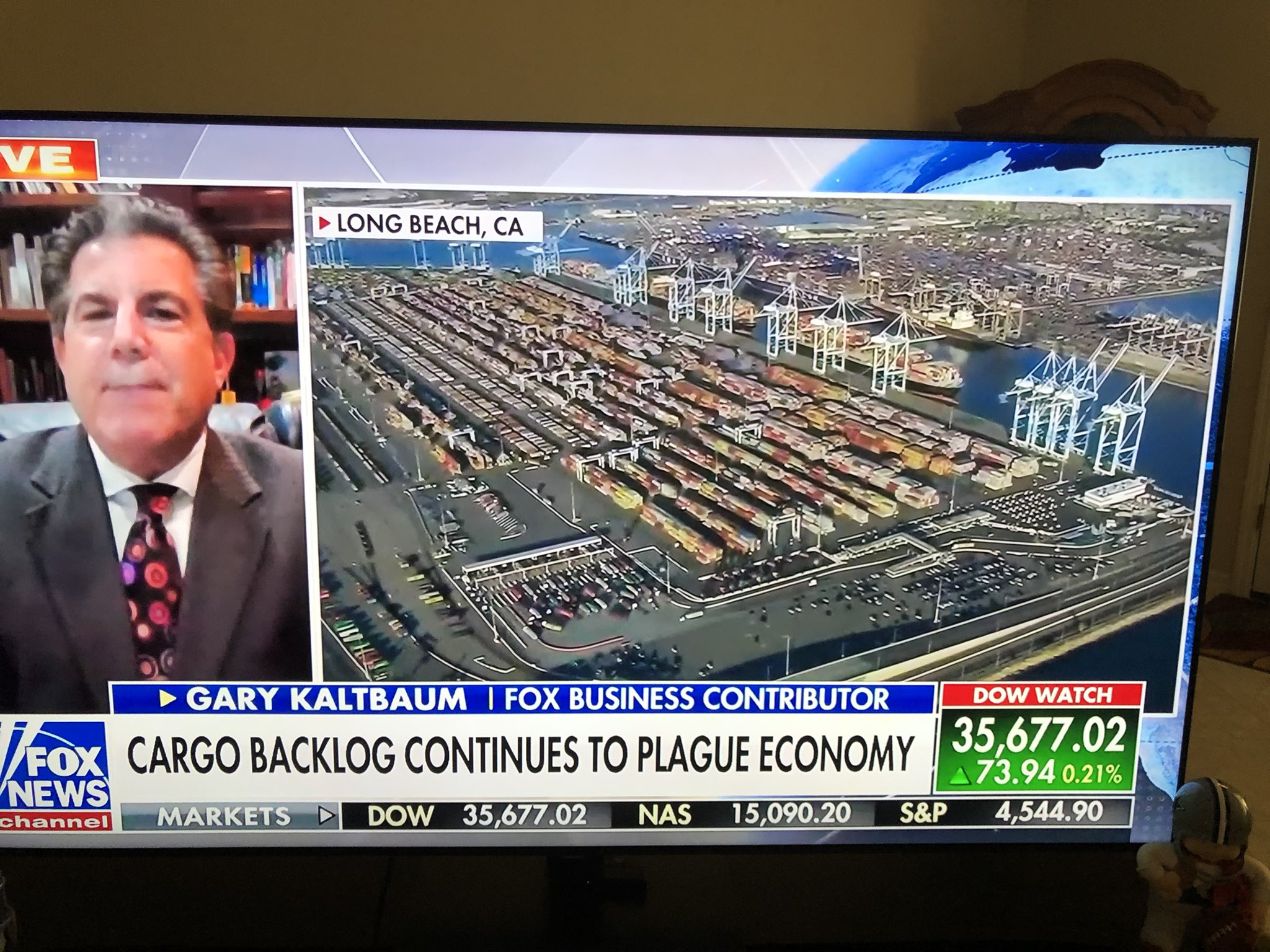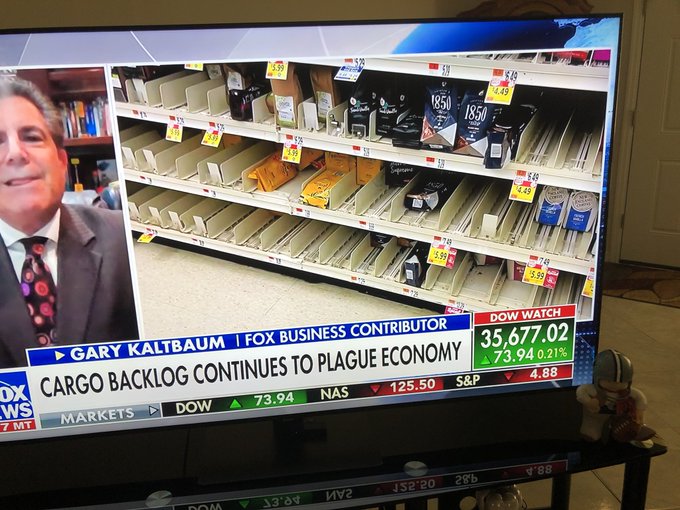 We have ships loaded with cargo sitting in San Pedro Bay waiting to be unloaded, and store shelves across the country waiting to be loaded.
President Donald John Trump would have fixed the problem by now.
But 81 million Democrat ballots topped 75 million voters and Biden is in charge.
Power Line reported, "Two weeks ago, Joe Biden announced with fanfare that he was taking steps towards having our main port facilities operate around the clock to alleviate the supply chain snags that are causing so much disruption. Since then, according to the Washington Post, the backlog of ships anchored off the coast of Southern California has increased.
"For example, as of Monday, 73 container ships were anchored in San Pedro Bay. That exceeded the number present when Biden announced his initiative.
"According to Goldman Sachs, more than 30 million tons of cargo now sit aboard vessels idling outside of U.S. ports. It predicts that port congestion will not ease until the second half of next year."
The Washington Post blames the backlog for the backlog.
WaPo said, "Stubborn supply chain woes are resisting Biden's remedies."
Oh that darned supply chain. It is so darned stubborn.
Of course, if Biden's remedies were remedies, the crisis would be over.
A factual headline would say BIDEN FAILS. AGAIN.
Our supplies cannot get in but millions of illegal aliens can and do.
What would President Trump do different?
Everything.
First, his transportation secretary would not be on a permanent paternity vacation,
Second, Trump would not fine the victims. That is one of "Biden's remedies."
Hamas-Shielding AP reported, "In an effort to ease congestion at the nation's busiest port complex, officials said Monday that they will start fining shipping companies whose cargo containers linger for too long at marine terminals.
"The twin ports of Los Angeles and Long Beach said in a statement that arriving containers scheduled to be moved by trucks will be allowed to stay for nine days before fines start accruing. Containers set to move by rail can stay at the ports for three days."
The reason they are running out of space is that they don't have enough truckers. President Trump would get that fixed fast, even if he had to lead a convoy to San Pedro Bay.
(Trump Jr. would be driving. I've seen video of the old man in a golf cart. No thanks.)
But Biden is too busy collecting bribes, peddling his son's artwork, and eating ice cream to bother with handling a real problem that real Americans suffer. His press secretary dismissed this as "the tragedy of the treadmill undelivered."
And the rest of Washington laughs and laughs because they live in a bubble. They'll have a nice Christmas. You won't.