Alec Baldwin shot and killed Halyna Hutchins in an apparent misfire of a prop gun. Why Baldwin, a freak about gun control, is in a movie that involves guns is beyond my comprehension. Does he not have enough money?
But this is not about him. This post is about Halyna Hutchins because the victim matters more than the idiot who killed her.
Born in Ukraine when it was a Soviet state 42 years ago, Hutchins grew up in the Arctic and had little to do except watch movies. She was 12 when the Soviet Union collapsed and Ukraine gained independence.
She trained as a journalist.
Metro reported, "Hutchins was born in the Ukraine and grew up on a Soviet military base in the Arctic Circle before attending Kyiv National University.
"After graduating with a degree in international journalism, she worked as an investigative journalist for British documentaries in Eastern Europe.
"However, Hutchins' true passion lay in filmmaking, and she moved to Los Angeles, where she got work as a production assistant and a grip electrician.
"She also shot her own short films, inspired by cinematographers including Christopher Doyle and Sergey Urusevskiy.
"On the advice of cinematographer Robert Primes, Hutchins enrolled the filmmaking MFA program at the American Film Institute Conservatory in 2013 and graduated two years later."
She was a rising star.
Variety reported, "Hutchins graduated from the American Film Institute in 2015, and had worked on several short films before shooting 'Archenemy,' a 2020 feature starring Joe Manganiello. She was named a rising star by American Cinematographer in 2019."
Michael Pessah, her friend and fellow cinematographer, told Variety, "She's a wonderful, positive, creative person that was so excited to be breaking through and making movies. She was really on the upswing."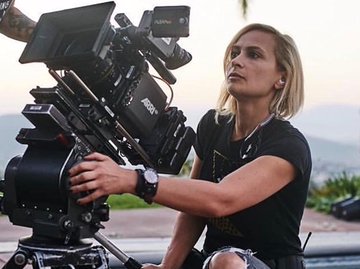 She also was a wife and mother. She left behind husband Matthew, a lawyer, and their 8-year-old son, Andros.
The Daily Mail reported, "Remembered by friends as a 'kind' and 'loving soul', Halyna lived in Venice Beach, California, with husband Matthew and their son Andros, known affectionately as her 'little man' and thought to be around nine years old.
"'Halyna loved him so much and enjoyed watching him grow into the handsome boy he is today,' one friend wrote in a moving Instagram tribute. 'I know she is looking after him and Matt in this horribly scary time.'
"Social media photos capture a playfulness and sense of adventure, with Halloween costume parties, road trips with friends and days out exploring all lit up by Halyna's smile.
"She was also highly regarded by her peers and had been tipped as a 'rising star' by other cinematographers. 'She was somebody who was absolutely dedicated to art and integrity,' director, colleague and friend Adam Mortimer told Good Morning Britain this morning. 'I can tell already she was going to be a genius.'"
Manganiello, who starred in and worked with her on "Archenemy," issued a statement on Instagram.
He said, "I was so lucky to have had Halyna Hutchins as my DP on 'Archenemy.' She was an absolutely incredible talent and a great person. She had such an eye and a visual style, she was the kind of cinematographer that you wanted to see succeed because you wanted to see what she could pull off next. She was a fantastic person. There was no amount of pressure she couldn't handle. She was a great collaborator and an ally to anyone in front of her camera. Everyone who knew her was rooting for her."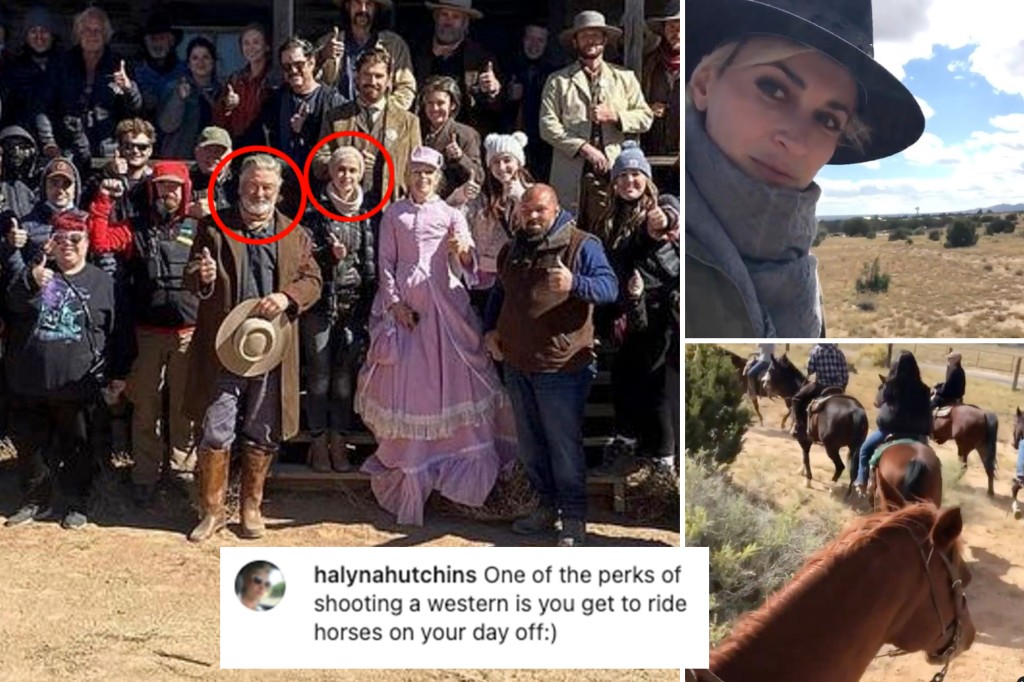 We lost a good person who was just reaching her prime. That saddens me. Hollywood has been working with prop guns for more than a century. This is inexcusable.