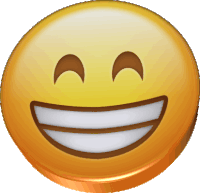 The New York Times ran a column, "Conservatives Are Happier Than Liberals. Discuss."
That's fine with me. But before I answer why, let me go over what was reported.
(Opinion columns in the Times often are more informative than their news stories, which often are more biased than their opinion columns.)
The column by Thomas Edsall said, "Two similarly titled papers with markedly disparate conclusions illustrate the range of disagreement on this subject. 'Why Are Conservatives Happier Than Liberals?' by Jaime Napier of N.Y.U. in Abu Dhabi and John Jost of N.YU., and 'Conservatives Are Happier Than Liberals, but Why?' by Barry R. Schlenker and John Chambers, both of the University of Florida, and Bonnie Le of the University of Rochester."
Hmm.
Edsall wrote, "Napier and Jost note that they 'consistently found conservatives (or right-wingers) are happier than liberals (or left-wingers). This ideological gap in happiness is not accounted for by demographic differences or by differences in cognitive style. We did find, however, that the rationalization of inequality — a core component of conservative ideology — helps to explain why conservatives are, on average, happier than liberals.'"
Conservatives somehow support the rationalization of inequality.
After all these years as a conservative, I did not know that.
And how does rationalizing inequality make anyone happy? Has any father ever said to his kids, hey, we're going to rationalize inequality today? Won't that be fun?
Politics never have made anyone happy except on election night.
Edsall also wrote, "A very different view of conservatives and the political right emerges in Schlenker, Chambers and Le's paper: 'Conservatives score higher than liberals on personality and attitude measures that are traditionally associated with positive adjustment and mental health, including personal agency, positive outlook, transcendent moral beliefs, and generalized belief in fairness. These constructs, in turn, can account for why conservatives are happier than liberals and have declined less in happiness in recent decades.'"
And he quoted the latter paper as saying, "Conservatives are more satisfied with their lives, in general and in specific domains (e.g., marriage, job, residence), report better mental health and fewer mental and emotional problems, and view social justice in ways that are consistent with binding moral foundations, such as by emphasizing personal agency and equity."
Then Edsall quoted a bunch of non-academic papers that gave liberals a positive spin.
It is the New York Times, so I expected that.
But in ceding happiness to conservatism, NYT showed liberalism makes one miserable.
An L-Dotter using the pseudonym Iowa Dad at Lucianne,com wrote, "We conservatives are happier because we work hard, create a nice family and keep on the right side of the law. All these efforts make our lives better. The resulting inequality is exactly what we expected to achieve. We simply don't care if life is unequal."
I would not be so harsh. A better explanation comes from comedian Louis C.K., who told his daughter, "The only time you look in your neighbor's bowl is to make sure that they have enough. You don't look in your neighbor's bowl to see if you have as much as them."
They have enough. Not equal, but enough.
The clip also shows the childishness of the liberal argument for equal amounts. Little girls make that argument, Grownups shouldn't. I really don't care how much money Donald John Trump has. I look at my bank account and find it sufficient.
And therein lies the key to happiness: Mind your own business.
Consider vaccinations. Liberal want everyone to be vaccinated. They are talking about vaccine equity for racial and ethnic minorities. At the same time, liberals are demanding vaccine mandates.
As a conservative, I don't care if you are vaccinated. It does not affect me.
I do care if you abort a baby because contrary to popular opinion, a baby in the womb is not your body. The baby has a different DNA. The baby is a guest inside the mother.
There are happy liberals and there are unhappy conservatives, but in general, the NYT is correct: conservatives are happier.
How important is happiness?
Jefferson enumerated three inalienable rights: life, liberty, and the pursuit of happiness.
You are entitled to the pursuit, not the happiness.
Our duty is not to secure happiness for liberals, but rather to allow them to pursue it. Apparently, they just aren't very good at pursuit.