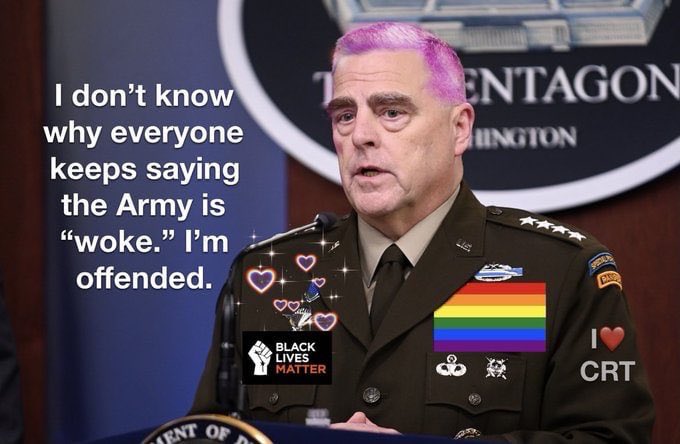 Look for Milley to get a cushy job working for a hypersonic missile manufacturer once his gig is up as the top dog at the Pentagon.
The Daily Mail reported
, "The public should be worried that China has completed hundreds of hypersonic missile tests while the US has done less than 10, says the nation's second-highest ranking military officer, echoing previous concerns by top military brass.
"Speaking at a Defense Writers Group roundtable, vice chairman of the Joint Chiefs of Staff General John Hyten said China's hypersonic missile advancements is an area of concern."
The story said, "Hyten's concerns echoed those expressed earlier this week by Gen. Mark Milley, chairman of the Joints Chief of Staff.
"Milley called China's suspected testing of hypersonic weapons 'very concerning' during an interview with The David Rubenstein Show on Bloomberg Television.
"'I don't know if it's quite a Sputnik moment, but I think it's very close to that,' he added, referencing when the Soviet Union beat America to space in 1957 with its Sputnik satellite. 'It has all of our attention.'"
Suddenly, after spending $7 trillion on the military in the last decade, we don't have enough missiles.
The story also said, "The new technology is reported to have caught US officials off guard, particularly as the system 'defies the laws of physics' and appears superior to anything in the American arsenal."
That's baloney.
You cannot defy the laws of physics.
Hyten and Milley are laying the groundwork for their next employer. They want to scare Congress into writing a blank check for the missile industry.
What possible use would we have for such weaponry? Chairman Xi has paid Washington off. Milley is an agent of Red China and no one cares. He promised to tip off Red China in case of war. Where is his court martial?
We will never use these weapons against Red China. The closest to warfare they would come is when President Biden or Harris or AOC leaves them behind after we get bored with our next war.
The American military is run by traitors. Milley defied President Trump repeatedly and worked behind his back. Milley also wants to strip the military of any actual patriots, as he libels them as white supremacists.
The fish rots at the top and the last two Democrat commanders-in-chief were Obama and Biden. One never met a mirror he could not admire, while the other never met a child he did not want to fondle.
While Biden reads Highlights for Children, Chairman Xi re-reads "The Art of War."
If Chairman Xi wants the USA to build more missiles, let him pay for them. I would not trust today's commanders with a toaster.