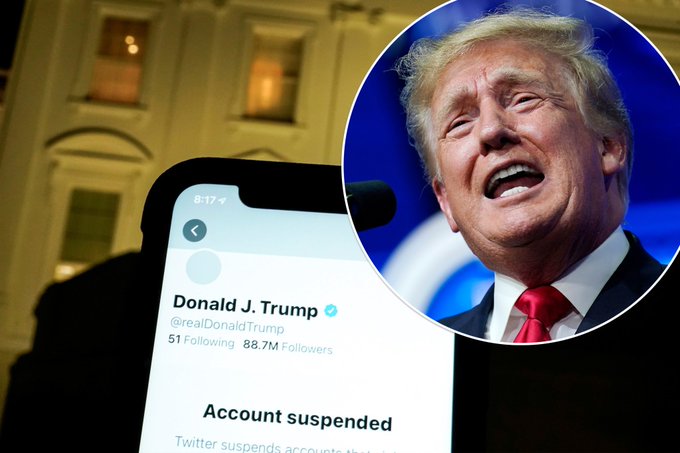 The media is brushing off President Trump's lawsuit to reinstate his account. Do reporters and their corporate bosses not realize that if they can do it to him, they will do it to them.
Oh, they will. The cancel culture is a suicidal game of musical chairs. First they go after Michael Savage. Eventually they get George Stephanopoulos and Disney.
Think not? OK. But why risk it? Is hating Donald Trump worth the price?
The New York Post reported
, "Former President Trump has asked a federal judge in Florida to force Twitter to restore his account, arguing the company improperly suspended him after receiving pressure from members of Congress.
"Twitter 'exercises a degree of power and control over political discourse in this country that is immeasurable, historically unprecedented, and profoundly dangerous to open democratic debate,' the Friday filing read, Bloomberg reported.
"Though he once commanded 88 million followers, Trump was booted from Twitter on January 8, two days after a mob of his supporters stormed the US capitol in a deadly riot. Trump had called them to the capitol in an effort to protest his loss to Joe Biden in the 2020 presidential election — an outcome he has continued to falsely maintain was fraudulent."
The media sides with Twitter on censorship. The media has continued to falsely maintain that people protesting inside the Capitol was a deadly riot. Video recently released under a court order shows that federal agents opened the doors to the Capitol for the protesters.
The only people who died were protesters. Black Capitol Cop Michael Byrd shot and killed an unarmed White Woman, Ashli Babbitt.
But even if the media were not lying about the event, this had nothing to do with President Trump. Censoring him goes against everything this nation was founded on and stands for. My gosh, you can get a copy of "Mein Kampf" at a library and we lost 450,000 good men fighting him and the rest of the Axis Powers.
Do not tell me that if companies do it it is not censorship. We know better because the same people who push this lie are the people who still decry Hollywood censorship in the 1930s and 1940s under the Hays Code. They also decry the blacklisting of communists in the 1950s.
Of course this is censorship. Congress promised us when it made Section 230 the law of the land that this would enable the free flow of ideas and information by not holding Internet companies responsible for postings by users.
Twitter and the rest are censoring conservatives for now. Liberals will just have to wait their turn because they are not as big a threat to the Establishment as aging baby boomers in MAGA caps are. We may be fuddy duddies and grandpas, but we are the nonconformists now.
Oh, by the way, if you are at a college football game today, how about doing an FJB shout for me.
***
Note: There will be a 7 PM post on how we should spend $4 trillion on infrastructure.