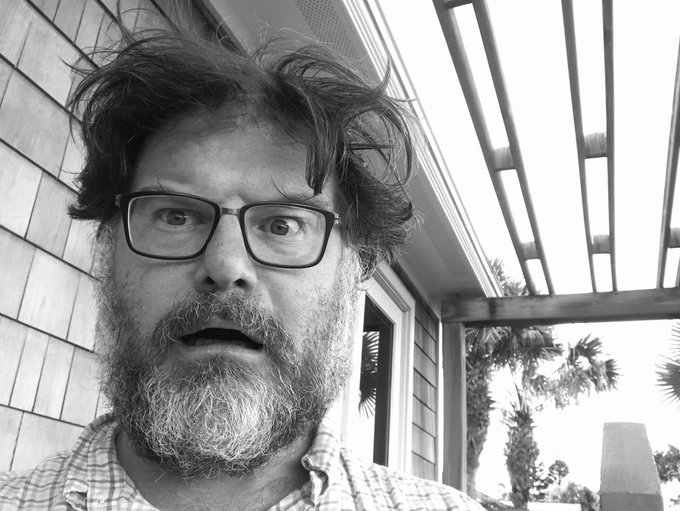 Ace has a nice piece on the girl fight between The Bulwark (Bill Kristol) and The Dispatch (Jonah Goldberg), Ace is shooting fish in a barrel, but what else are you going to do with them? They are fish. It's a barrel. Bang, bang, bang.
Like me and 75 million other people who voted to re-elect Donald John Trump, Ace does not want them back. We ain't the Jackson 5.
Ace wrote
, "No army ever gives a commission back to an officer who deserted, and certainly not to an officer who joined the enemy.
"It's incredible to me that 'thought leaders' at places like National Review, who were too cowardly to actually endorse Hillary and F. Joe Biden but left readers with little doubt as to who they wanted to win, are now back, presenting themselves to conservatives, and announcing 'We are willing and ready to Lead You Lesser Intellects again.'"
Bulwark and Dispatch are fighting for the same donor checks and the funds are drying up because their donors are dying out and their cause is lost. On top of that, covid wrecked the cruise ship business in which these Fox All Stars could schmooze with their silver-haired fans.
Donald John Trump was a refrigerator door that opened and sent these cockroaches scurrying. They bet on his losing and regaining the party, but he won, did everything he said he would do, and added 13 million voters in 2020.
After his success, I ventured to say that even the slowest in the slow class now realize that the Republican Party is Trump Country.
Boy was I wrong.
They still believe that Trump is doomed. They are like Linus spending Halloween waiting for the Great Pumpkin.
Ace's piece linked a Vanity Fair article, in which Jonah Goldberg said, "It was like an Invasion of the Body Snatchers thing. People would go to sleep violently opposed to Trump and everything he represented, but by morning they'd start telling me how under comrade Trump, we were going to have the greatest harvest we've ever seen."
Invasion of the Body Snatchers?
That's a bit from Saturday Night Live. Season 5, Episode 17, starring Strother Martin. SNL used it to mock Reagan after his election.
Mind you, Goldberg's retreaded tiresome analogy was published on September 13, 2021. Last month, not 5 years ago.
Goldberg's statement comes after President Trump appointed conservative judges, moved the embassy to Jerusalem, dropped taxes, dropped unemployment, didn't start a war, calmed down the Taliban, eliminated ISIS, defunded Planned Parenthood, and above all, Made America Great Again.
The closest to a complaint that a conservative could have about Trump was his First Step Act, which allowed felons who had been in prison for decades to get a shot at parole.
It is OK to be wrong. As Richard Feynman said, "Being wrong is not a bad thing like they teach you in school. It is an opportunity to learn something. There are no mistakes, only lessons. Growth is a process of trial and error."
But Goldberg won't grow up. He vowed not to.
A grifter must do what a grifter does. Goldberg chose the rather crowded Fake Conservative Lane. It can be lucrative but so far he has no takers. There is not much market for an old white guy on TV.
So he started his own Bulwark.
The Vanity Fair article said, "The Dispatch has more than 20,000 subscribers, according to the company, the majority of which are paying $10 per month (though more than 450 patrons shelled out a one-time payment of $1,500 for lifetime memberships.) 'I read their Morning Dispatch newsletter every day, and I have since the start,' said NBC News political director and Meet the Press host Chuck Todd, one of the outlet's early subscribers. Jointly produced by the outlet's younger staff, The Morning Dispatch is the brainchild of associate editor Declan Garvey. 'There are different levels of newsletters—some that you just skim and some that you actually read,' Todd said after noting that he prepares for his day by surfing through roughly 200 of them. 'And I would say The Morning Dispatch is in the top 10 of those that I read versus skim."
Jake Tapper also said some nice things about it too. I wonder if they put the treat on his nose and make him wait for their signal.