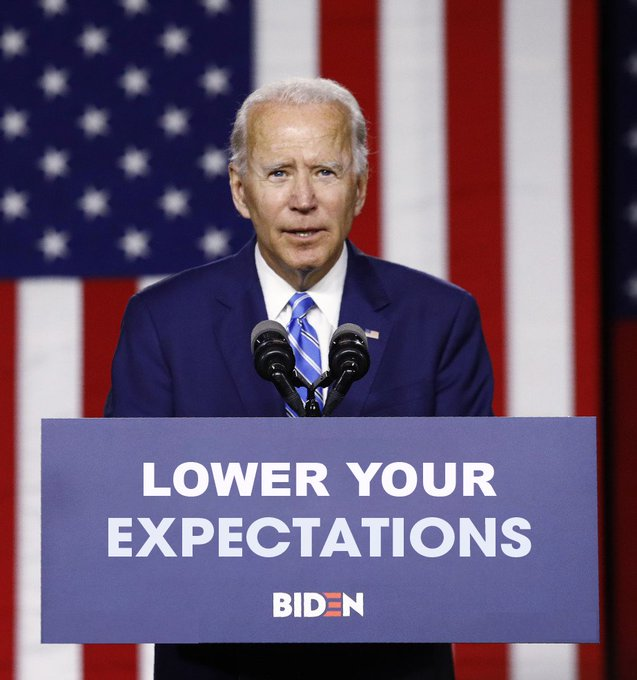 ITEM 1: The Washington Post trotted out the new Democrat-RINO Party line: "Don't rant about short-staffed stores and supply chain woes. Try to lower expectations, peasants."
OK, I added peasants. Actually,
Political Clown Parade did in a tweet
. It's not theft because tweets are public property.
We've gone from MAGA to lower your expectations in less than a year.
Empty store shelves are a reminder that we did not win the Cold War. Red China did. We call their victory "globalism."
ITEM 2: AP reported, "U.S. Rep. Jeff Fortenberry of Nebraska expects to be charged with lying to the FBI while federal agents were investigating campaign contributions funneled to him from a Nigerian billionaire."
Indicted?
He deserves a medal. He is the first American to get money from a Nigerian prince.
ITEM 3: Popular Science reported, "Ancient poop proves that humans have always loved beer and cheese.
"2,700 years ago, a human ate blue cheese, drank a pint, and pooped in a salt mine. Paleofecal samples live to tell the tale."
Today I discovered the worst job ever: Paleofecal analyst.
ITEM 4: AP reported, "Derek Chauvin has hired an attorney to represent him as he appeals his murder conviction in the death of George Floyd, according to court documents made public Monday.
"Attorney William Mohrman filed a document with the court Friday saying he would represent Chauvin in his appeal. Chauvin was convicted in April on state charges of second-degree unintentional murder, third-degree murder and second-degree manslaughter in Floyd's 2020 death. He was sentenced to 22 1/2 years in prison.
"Chauvin filed documents last month saying he intends to appeal his conviction and sentence on 14 grounds, including that he believes his trial should have been moved from Hennepin County and that the jury should have been sequestered."
Democrats and the media railroaded the guy.
He didn't kill Floyd. Drugs did.
ITEM 5: Stop paying Buttigieg until he shows up for work.
Don't worry, America, nobody is in charge of solving our supply chain issues while Mayor Pete is on maternity leave! https://t.co/LpUflfD8oQ

— Emerald Robinson ✝️ (@EmeraldRobinson) October 19, 2021
Instead of mandating that Americans follow his orders, Biden should mandate this loafer get back to work.
ITEM 6: The New York Daily News reported, "Perv dressed as woman, hid camera on sneakers to record naked girls in ladies' bathroom: police."
Dressed as a woman?
Is that any way to describe a woman? The LGBTQ+ crowd should boycott NYDN until it apologizes for its transphobia and fires the headline writer.
Oh wait, it's a liberal newspaper.
Never mind.
ITEM 7: The Daily Mail reported, "The Chicago Police Department has started placing officers on unpaid leave for failing to report their vaccination status by Friday's deadline.
"As of Tuesday, 4,543 officers – a little over one third of the force – have not complied and are being given one last chance to report whether they've been vaccinated or be put on no-pay status.
"Meanwhile, the city has started seeking recruits from suburban Illinois to fill the potential staffing shortage.
"So far, about 50 officers have been placed on an unpaid status, according to Fraternal Order of Police President John Catanzara.
"Mayor Lori Lightfoot on Monday, however, called the 50 officers a 'very small number' who have had their pay stopped by the city for refusing to cooperate with the mandate."
Well, it is not as if Chicago will turn into a hellhole with drive-by and mass shootings every day.
Because that already happens in Chicago with a full police force.
ITEM 8: Communists are declaring everything a public health emergency in an effort to extend their powers over the people.
We must confront racism as a public health crisis. The pandemic magnified inequities, leading to suffering disproportionately borne by communities of color. But these inequities are not inevitable. Today is an historic day for the country's oldest Board of Health. https://t.co/nsAJlUqixG

— Commissioner Dave A. Chokshi, MD (@NYCHealthCommr) October 18, 2021
The only threat to public health that racism poses is black thugs sucker-punching people of other colors in the name of the Knockout Game.
ITEM 9: Just the News reported, "Senate Democrats are set Tuesday to announce a scaled-down version of the Biden administration's proposal to crack down on Americans it suspects are dodging taxes.
"The administration's original proposal was greeted with overwhelming opposition from fiscal conservative groups, the banking industry and other over concerns about financial privacy.
"The initial plan, conceived by the Treasury Department and Senate Democrats, would have allowed the Internal Revenue Service access to information on bank accounts that had at least $600 worth of annual deposits or withdrawals.
"The new proposal will still allow the IRS to access information on accounts that transfer or receive more than $10,000 annually. However, it will exclude all wage income from counting toward the $10,000 threshold. "
It's still unconstitutional without a warrant, and blanket warrants will not do.
The $600 proposal was a bargaining point for the devil.
ITEM 10: Just the News also reported, "The American Civil Liberties Union has filed an amicus with the Loudoun County Circuit Court to oppose the emergency petition filed on behalf of a teacher who had been placed on leave after speaking out against the county school district's proposed transgender student protections."
The ACLU defended Nazi and KKK rallies in the name of free speech but opposes free speech that does not promote perversion.
ITEM 11: The Daily Caller reported, "Procter and Gamble said Tuesday it is raising prices on a variety of popular home goods due to a sharp increase in freight transportation and raw materials costs.
"The company behind Tide detergent and Gillette razors announced it would increase prices for beauty, oral care and grooming products, like razors, according to The Wall Street Journal. Procter and Gamble announced in July that it would charge more for consumer staples like diapers and toilet paper.
"P&G anticipates that the price increase, coupled with high product demand, will offset the increased costs of transportation and raw materials, according to the WSJ."
Biden is turning America into North Venezuela with inflation, empty store shelves, and rigged elections.
ITEM 12: The Daily Wire reported, "Psaki Faces Backlash Over 'Welcoming Stiff Competition' Remark About China's Top Nuke-Capable Weapons."
Obama hates America and he filled the Biden administration with his fellow travelers.
I would not be surprised if Biden gave them the technology.
ITEM 13: The Post Millennial reported, "Daniel Alan Baker, a US Army veteran turned Syrian militia member, who attempted to rally far-left activists to surround pro-Trump protesters with guns at the Florida state Capitol in January, was sentenced last week to 44 months in jail followed by three years of federal supervision."
But I thought only parents who protest at school board meetings are domestic terrorists.
ITEM 14: YAA reported, "The average selling price of a new Chevrolet right now is 39.1% higher than it was this time last year. Jeep comes in at number two on the list with a 35.3% gain year-over-year, and Dodge rounds out the top three with a 33.3% increase in price."
Soon you will pay Cadillac prices to buy a Chevy.
Bidenomics strikes again.
ITEM 15: The Epoch Times reported, "Over 100,000 Guns Registered in Australian State Declared Missing."
The story said, "Victoria Police have told the Coroner's Court of Victoria that an estimated 101,821 guns are currently reported by police as either lost, stolen, or destroyed without record in the Australian state."
Accidents happen. A lot.