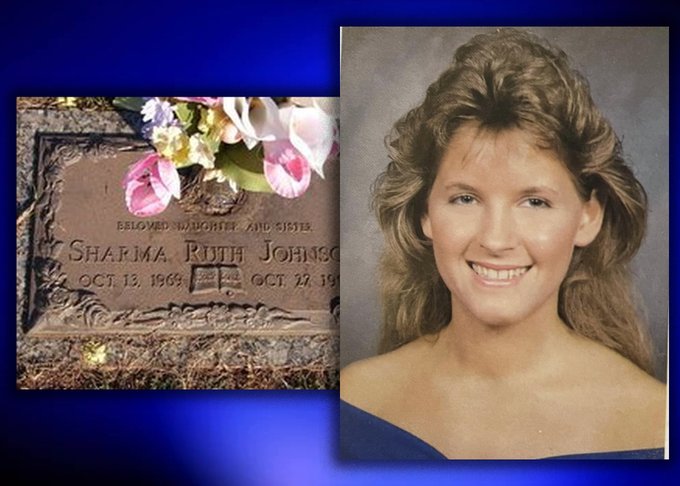 Newsweek ran a sob story about Willie B. Smith III, the man who murdered Sharma Ruth Johnson, 22, on the night of October 26, 1991. She was at an ATM. He did not know her. He asked her for directions to a fast-food restaurant.
Then he pulled a sawed-off shotgun, ordered her into his trunk, and with his girlfriend, Angelica Willis, cleaned out the last $80 from her bank account.
The Trussville (Alabama) Tribune reported, "The suspects then drove to Huffman to pick up Willis' brother. Angelica Willis testified that once her brother learned the woman was in the trunk, he taunted her. The three then drove to Zion Memorial Cemetery, where Smith shot Johnson, execution-style. Willis said before the shooting she and her brother tried to tell Smith he didn't have to kill her. She said Smith told Johnson, 'I'm going to have to kill you' because he thought she would call the police. He then shot her in the head.
"A secret recording of Smith explaining to his friend what happened was later played in court."
He randomly picked out a stranger and then executed her for $80.
Newsweek made him a hero with its "Who Is Willie Smith? Alabama Death Row Inmate With IQ in the 70s Set to be Executed."
The magazine did not disclose Sharma Ruth Johnson's IQ.
The liberal argument is he is too stupid to be executed.
And yet he was not too stupid to execute a woman for a lousy $80.
His girlfriend testified against him and received 25 years in prison.
Forget them.
Who was Sharma Ruth Johnson?
She was a manager at the TCBY in Trussville. Shelley Luna, told the Tribune said, "I've known her since seventh grade. She was one of the sweetest people you would ever meet. Just very humble."
Was.
The Montgomery Advertiser reported, "Johnson was the sister of a Birmingham police detective."
That was it. The headline said, "Who was Sharma Ruth Johnson? What we know about the murder of a 22-year-old Alabama woman in 1991."
They should know more.
There is no online obituary, but surely the newspaper library had stories about her murder.
But the press now plays up murderers instead of victims. The Los Angeles Times had the audacity earlier this year to run a column, "Alabama prepares to execute another black man, under laws going back to slavery."
Well, if we are going to bring up race, Sharma Ruth Johnson was white. To America's media, it is OK to execute her for no reason at all but it is wrong to execute him because he is black.
And they now capitalize black, not white, in their accounts.
I did not know what color she was when I began this post. I just wanted to find out who the victim was after reading about her murderer.
That I still cannot answer.
But I do know that had Smith and Willis not selected her for a robbery and execution, she would be 52 and likely a mother and a grandmother. Maybe she would have stayed in Trussville. Its population soared from 2,985 when she was born to 22,635.
And I know one other thing. The press now prefers murderers to their victims.