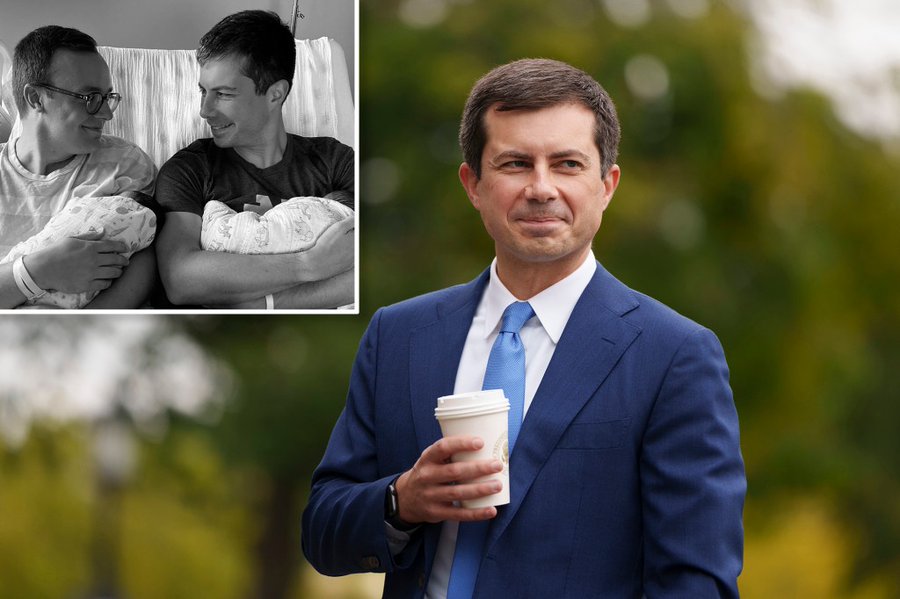 The nation's chain of supplies is a mess because ships cannot unload their goods at ports in California. They cannot unload because the trucks aren't there. The trucks aren't there because the EPA banned most of them last October.
Sundance reported the EPA last October made an agreement. Its spokesman said, "As trucks are one of the largest sources of air pollution in California, EPA will continue to ensure these heavy-duty vehicles have the needed pollution-control equipment and operate in compliance with the rules. These companies have agreed to bring their trucks into compliance and operate more cleanly in all communities they serve."
This was a ban on most trucks serving California's ports.
The backlog worsens by the day. Biden has said the shortages will ruin Christmas, which is OK since Fauci wants to ban Christmas again this year in the name of stopping the spread of covid, which is everywhere anyway.
Meanwhile, the man who should be tending matters is on a vacation that began in August. After just six months on the job, Transportation Secretary Pete Buttigieg has taken a two-month vacation so he and his husband can enjoy the twins they adopted.
They posed in a hospital bed when they adopted the infants, to give the appearance that they birthed them.
As the first homosexual Cabinet-level official not named Ric Grennell, Buttigieg is beyond criticism because no one wants to be labelled homophobic. That is a pretty good deal. Stay home, watch the ports break down, and still collect a fat paycheck. The White House calls him a role model for taking what seems to be a permanent paternity vacation after just 6 months on the job.
The New York Post reported, "The Department of Transportation has just revealed that Secretary Pete Buttigieg has been on paternity leave since mid-August amid the massive ongoing supply-chain crisis, according to a report.
"Besides several recent television hits, Buttigieg has been lying low, Politico reported, citing his office. Buttigieg's team told the outlet that the secretary has been on paternity leave for nearly two months to spend time with his husband and two newborn babies. The office had not previously announced his time off.
"'For the first four weeks, he was mostly offline except for major agency decisions and matters that could not be delegated,' a spokesperson said. 'He has been ramping up activities since then.'
"At the same time, the secretary will 'continue to take some time over the coming weeks to support his husband and take care of his new children.'
"On Aug. 17, Buttigieg and his husband, Chasten, revealed the two had become dads but said the process wasn't 'done yet.'"
Not done yet. Of course it is incomplete. What do you expect from a man who has accomplished nothing in life that does not involve the words "first gay"?
When the process is done, does that mean he gets another 2 months off?
And if the process breaks down, do they have to go back to the hospital bed to give the kids back?
Buttigieg is a joke. Will Rogers said, "The trouble with practical jokes is that very often they get elected." (It is oft quoted as political jokes. Perhaps he said it both ways.)
And Buttigieg did get elected mayor of South Bend, Indiana. He was a lousy mayor. He used his First Gay Mayor title to run for president, which can be a very lucrative business. Most people who run for president do so to raise money. As Woody Allen said, "I think crime pays. The hours are good, you travel a lot."
He raised a lot of money. Then Buttigieg started winning primaries and the Democrat Establishment had to pay him off. He settled for transportation secretary, which is 14th in line for the presidency.
He fits in well with a president who surrendered Afghanistan to the enemy, and then went on vacation. The vice president spends all her time politicking, which is a mixed bag. On the one hand, she is the first woman veep and the first black veep. On the other hand she is the black Hillary complete with a cackle no one can stand.
The subways no longer take tokens, but this administration does.
And the best part for them is they do not have to work -- or even show up for work.
Meanwhile, farmers cannot get tires for their harvesters at harvest time.