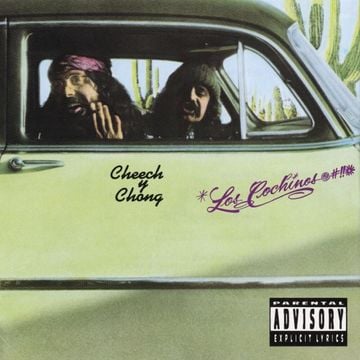 In 1980, former CIA director George H.W. Bush christened Ronald Reagan's supply-side economics as voodoo economics. Bush was wrong about many things. This was the biggest one because Reagan's policies worked and ended a decade of despair under Jimmy Carter.
(Carter was president for 4 years, but it felt like 10 of the worst years of my life.)
Biden is trying to spin the rising prices and empty store shelves we see as the sign of a healthy economy. His is demand-side economics.
Demand is easy.
Jim Snyder was city editor of the Parkersburg News in the 1980s. A devout Christian, he would say, "People in hell want ice water."
Biden offers us doo-doo economics because it does not work. He is not Jimmy Carter II. Biden is the anti-Reagan, and that is where the trouble begins.
The GDP grew 2% this summer but that is a phantom number.
Inventories rose by 2.07%. On top of that, federal spending hit a record $7 trillion this year -- or double its total just four years ago. The Federal Reserve is fluffing stock prices.
Meanwhile, inflation grew by 5.4%. That's the official word. Who knows?
Ronald McDonald, that's who.
Zero Hedge reported, "McDonald's is faced with higher food and labor costs, is raising menu prices at a much faster pace than historical rates, focused on preserving profits. The problem with higher-priced menu items is that they will diminish the buying power of the working poor who frequent the Chicago-based burger giant.
"Famous for the Big Mac burger, the company is paying more for food, packaging, and other supplies, CEO Chris Kempczinski told investors Wednesday. He said commodity costs are up 3.5% to 4%, up from the 2% increase earlier this year. On top of that, labor costs are up at least 10%. Rising labor and commodity costs are pushing up menu prices in the US by approximately 6% this year."
Prices at other chains are going up as well.
Gasoline prices have nearly doubled since last year as Biden tries to kill the American energy industry. Commodity prices for natural gas and heating oil are through the roof.
The worst is yet to come.
The Epoch Times reported, "House Republican Whip Steve Scalise (R-La.) said Democrats' energy policies, including the proposed natural gas tax, will add to the already rising cost of energy, which will be especially obvious in increased heating costs this winter.
"Scalise led a discussion about the Heat Your Home tax, or the methane/natural gas tax, and the Clean Electricity Performance plan that Democrats are currently trying to pass in their multi-trillion dollar Reconciliation Bill to highlight what Republicans see as energy policies that hurt the U.S. economy and increase costs.
"The gas tax is one way the Democrats seek to pay for the cost of the nearly $2 trillion (as of Wednesday) spending package as well as increasing corporate and individual taxes."
Unemployment looks good at 4.8% but Biden's vaccine mandate may add another full percentage point. A broken supply chain will lead to layoffs as manufacturers run out of parts.
The R word -- recession -- is being whispered as Bidenomics fails on several fronts. His is doo-doo economics.
Which leads me to Cheech and Chong.
What that
(I don't know)
Look like Bidenomics to me
(Yah, looks like Bidenomics to me too)
Hm pick it up
(What?)
Pick up
(Oh)
Feel like Bidenomics?
(Yah, feel like Bidenomics)
Smell
(Hm?)
Smell
(*Sniffs* uh)
Smell like Bidenomics?
(It smell like Bidenomics)
Taste
(Huh?)
Taste
Taste like Bidenomics?
(Yah, tastes like Bidenomics)
Hm good thing we don't step in it