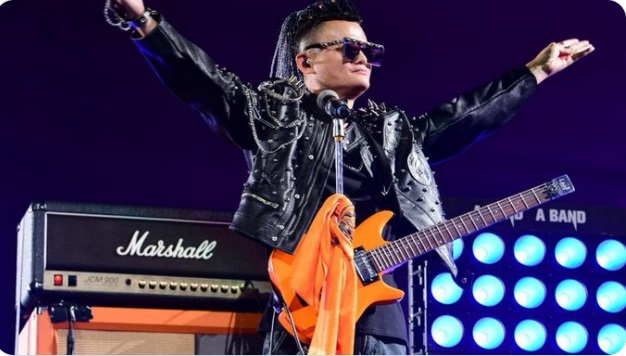 A reader, who visits the French Riviera each fall after the French go back to work, reported, "Here on F. Scott Fitzgerald's beautiful Riviera there are no Russian billionaire mega yachts to gawk at this year, no Chinese buying $20,000 bottles of wine as a selfie companion. The reason: the Russian and Chinese vaccines are ineffective. Trump and the USA won. Hahahaha."
I do not doubt it. When you invest more time and effort into stealing technology than in developing it, you come up short on research capabilities when you need them.
But there is a parallel reason for the absence of Chinese billionaires this year. Chairman Xi has put his Fake Billionaires on a short leash because he fears a Chinese Donald Trump.
To seize the world's economy, Red China had to convince the world that it is a capitalist country with a communist government that will eventually die off. To show Red China changed, it created the Chinese billionaire.
Today, it claims it has 1,058 billionaires to only 696 in America.
But a Chinese billionaire is not really a billionaire in the sense that he has a ton of money and can do as he please.
Jack Ma discovered this the hard way.
George Calhoun of Forbes wrote in June, "Last fall, Jack Ma was rich, and famous, and we knew all about him, followed his every move. He was in fact the richest man in China, and the most famous living Chinese person (according to polls). He was poised to crown his career with a triumphant public offering for his company, The Ant Group, the largest Fintech company in the world. The markets loved him."
He was a rock star, even playing guitar on stage at his "Amazon of China" company's 20th anniversary.
Ma made two mistakes. The first was becoming the most famous man in China. The second was believing his money made him free.
Calhoun wrote, "Ma last took the public stage on October 24 of last year, in Shanghai. He gave a speech – The Speech, as it will be known – in which he was bluntly critical of the Chinese financial industry establishment. Days later, the authorities responded. They killed the Ant IPO, and summoned Ma to Beijing for 'regulatory interviews.' And the curtain came down."
No one has seen him since. There was a video of an emotionless Ma speaking for 43 seconds, but that was it.
Ma flew too close to the Sun.
Chairman Xi was not going to risk having one of his 1,058 billionaires believe he could challenge Xi.
I figure Ma is dead now or worse. He likely received the Otto Warmbier treatment. Remember him? He was the young man from Ohio who foolishly visited North Korea and was arrested and charged with being a spy. North Koreans water-tortured him and fed him pills until he reached a vegetative state.
Red China's billionaires know this. They do not want to wind up like Jack Ma. They know their money does not belong to them. Their money belongs to the state. Oh, they can buy creature comforts and the like, but visit abroad like Jack Ma did?
No thanks.
I have no doubt covid is keeping them away from France. I also have no doubt that absent covid, they still would stay home. There are plenty of sights to see in Red China for them.
Like the Uighur slave camps.
And how free are those 696 American billionaires? They rely on Red China to make their Apple products and Nike shoes. Do they really believe they are independent of Chairman Xi?
When was the last time Bill Gates, Warren Buffett, or Mark Cuban spoke out against Chairman Xi?
They had no hesitation to call out President Donald Trump.