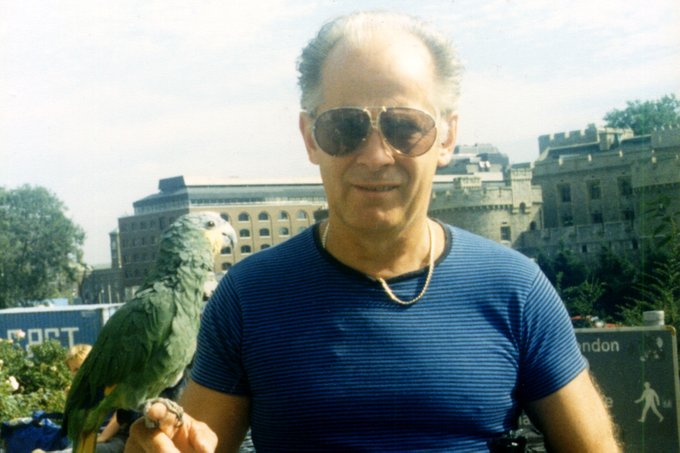 WHITEY BULGER.
Thomas Lifson wrote
, "I am cautiously optimistic over the indictment handed down yesterday, accusing attorney Michael Sussman, then of Perkins Coie, representing the Hillary Clinton campaign, of lying to the FBI. It has been very easy to despair that anything would ever come of Durham's special counsel probe, especially after the slap on the wrist delivered to Kevin Clinesmith, an FBI lawyer who lied to a court by changing evidence 180 degrees in order to facilitate a FISA warrant extension. For an officer of the court to lie to a court ought to be a career-ending event for, without integrity, the judicial system falters. But Clinesmith never spent a night in jail and has been readmitted to the bar. Durham asked for six months, but Judge James Boasberg thought otherwise.
"Writers whom I respect, such as Don Surber and John Hinderaker, make me look Pollyanna-ish. Surber: 'I am unexcited because none of the co-conspirators — Hillary, Obama, Comey, and the media — were indicted.' Hinderaker: 'Durham harvests more small potatoes.'
"But what gives me hope is the possibility of conspiracy charges developing. The statute of limitations on lying to the FBI was about to expire, so Durham's team had to indict now, even before other evidence might be ready to indict others or bring other charges against Sussman."
Pollyanna is one of the most American of characters in book history. Orphaned after her parents die, she went to live with a cold aunt who disliked her. She made friends and won over her aunt, and in the end, they pulled Pollyanna out of her glum when she became paralyzed. It was temporary.
So I see Pollyannish as a compliment, and I hope Lifson is right.
But I go by track record, and John Durham's track record shows he is a good investigator and a smart bureaucrat. He will go just deep enough in his prosecutions to satisfy the public but not so far as to endanger the establishment.
I base this on the Whitey Bulger case. He was a gangster in Boston who was politically connected. His brother Billy became President of the Massachusetts Senate. Upon retirement, he became a well-paid bureaucrat in the state college system.
His other brother was Jackie, a court clerk magistrate who after retirement went to prison for fixing grand juries.
Beginning in 1975, Whitey served as an informant for the FBI. This protected him and allowed him to rat out his competition. It was a pretty good deal that ended in 1994 when the DEA got a RICO indictment on him. State and local police helped the investigation as the DEA iced the racketeer-influenced corrupt FBI out of the deal.
Sadly, one of his FBI cronies learned about the indictment, told Bulger, and he skipped town. There was a manhunt for him and ironically, the FBI eventually placed him on its most wanted list, right behind Osama bin Laden.
Janet Reno later sent Durham in to investigate. He convicted the agent who tipped Whitey off, and he indicted a retired FBI agent who also helped Whitey. The retiree died before he was tried.
That's nice.
What about Senate President Billy Bulger?
What about the supervisors at the FBI?
What about the U.S. attorneys who prosecuted Whitey's rivals?
Durham did the minimum and got an Attaboy out of it.
In the waning days of the second Bush presidency, the attorney general assigned Durham to investigate the destruction of tapes of interrogations at Gitmo. No charges were filed. The final report remains sealed.
Eric Holder assigned him to look at the actual interrogations. Same result. No charges.
After a couple of years looking into the use of the FBI to spy on Donald Trump and the Russiagate hoax, he got a minor conviction of one lawyer and has now indicted Michael Sussmann, a partner at Perkins Coie who has since left the firm.
Compare and contrast that to the speed with which the FBI set-up and forced General Flynn to cop a plea.
Sussmann is a safe catch. He is big enough to close the case. He will keep his trap shut. We joke about Arkancide but it is real and Sussmann ain't stupid.
Neither is John Durham.
I hope I am wrong.