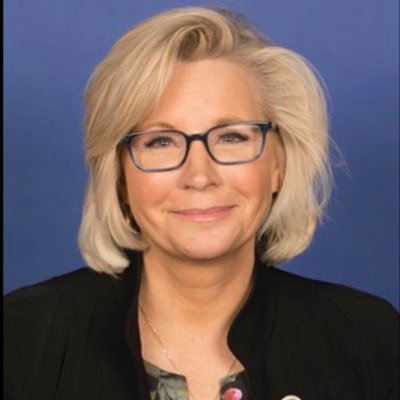 Having used the 20th anniversary of 9/11 to dump on most of his supporters, Dubya is campaigning for Impeachment Liz.
That is odd because Bush had a falling out with her old man. Bush failed to pardon Scooter Libby. President Trump did. This is how he gets paid back.
Bush turned his back on politics and let Obama frame the Bush presidency as a failure. Never mind that Bush's reaction to 9/11 was superb. Taking over Afghanistan and Iraq not only stopped two exporters of terrorism but penned Iran in by having the U.S. military flanking it on two sides.
His domestic policy was wanting, but he never enjoyed the majorities in congress his two next successors had in their first two years.
But Bush is back because Americans staged an insurrection on November 8, 2016, by electing Donald Trump president instead of another Washington hack. In 4 years, Bush never thanked nor defended Trump.
Now Bush is backing the turncoat who voted to impeach him.
Fox reported, "Former President George W. Bush will headline a fundraiser for Cheney on Oct. 18 in Dallas, a Republican source familiar with the event confirmed to Fox News on Wednesday morning."
I wonder what his cut of the action will be.
The story said, "Bush's move puts him at odds with former President Donald Trump , who has launched a full court press to defeat Cheney as she runs next year for a fourth two-year term representing the entire state of Wyoming in the House."
Trump received more votes and a higher percentage of votes in Wyoming as Lazy Liz in 2020.
The Fox report called the January 6 protest inside the Capitol an insurrection because one of Disney's largest shareholders owns Fox.
The story said, "The attacks this year by Trump have fueled Cheney's fundraising. She raised a record $1.5 million during the first three months of the year, and as Fox News first reported, the congresswoman topped that with a roughly $1.9 million haul during the April-June second quarter of fundraising. Former Republican House Speakers John Boehner and Paul Ryan have helped raise campaign cash for Cheney."
The battle in Wyoming is between DC and America.
Bush sides with DC. He is such a disappointment. He should go back to painting.