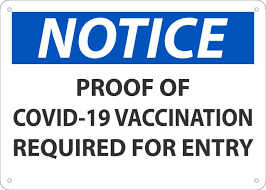 Merrick Garland, who is not a Supreme Court Justice, defied the Supreme Court and filed a challenge to the new Texas abortion regulation. He did some judge shopping and lo and behold, the case will be heard by Robert L. Pitman, an Obama judge
The New York Times reported, "The Justice Department argued in its emergency motion that the state adopted the law, known as Senate Bill 8, 'to prevent women from exercising their constitutional rights,' reiterating an argument the department made last week when it sued Texas to prohibit enforcement of the contentious new legislation."
Fact check: It is not a bill. It is a law. And the Supreme Court rejected a challenge to it by a 5-4 vote.
Garland's argument is that the Supreme Court already settled the matter. The challenge says, "It is settled constitutional law that 'a state may not prohibit any woman from making the ultimate decision to terminate her pregnancy before viability. But Texas has done just that."
Using his argument, the Supreme Court never should have heard Brown v. Board of Education because separate but equal also was settled constitutional law.
And while the Biden administration argues that a woman has no duty to protect a child in her womb, it is arguing that unvaccinated people have a duty to protect vaccinated people.
Last week Biden said, "We are going to protect vaccinated workers from unvaccinated coworkers. We are going to reduce the spread of COVID-19 by increasing the share of the workforce that is vaccinated in businesses all across America.
"This is not about freedom or personal choice. It's about protecting yourself and those around you, the people you work with, the people you care about, the people you love. My job as president is to protect all Americans."
Of course, that is the opposite of how biology works. The vaccine protects me and everyone else who has been vaccinated from the unvaccinated, many of whom do not need it as they recovered from covid and have natural immunity to it. That is called immunization.
But Biden's argument is his argument and it undercuts Roe v. Wade which holds -- wrongly -- that abortion is a right. You can legalize abortion just as you can legalize marijuana but that does not make it a right.
As Biden said, "This is not about freedom or personal choice. It's about protecting yourself and those people you love."
Democrats have a problem with their vaccination mandate. That problem is Roe v. Wade. My body, my choice is especially true when there is no one else inside your body.