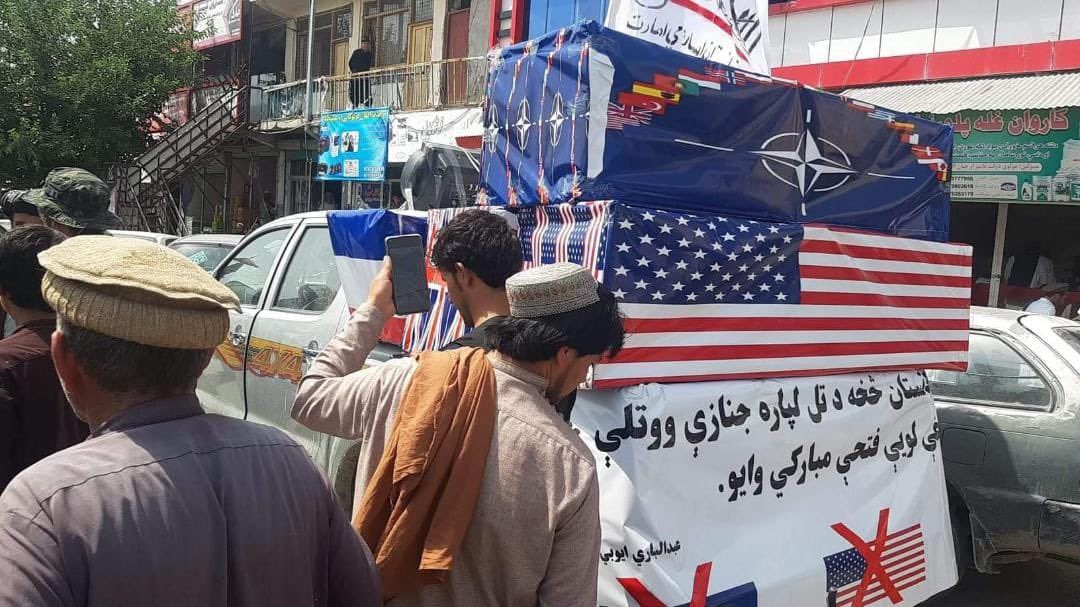 It is not dementia.
It is not incompetence.
It is not negligence.
Biden wanted the Taliban to take over Afghanistan, stronger and nastier than ever before. We birthed a nation that was on the path to become, eventually, a Western republic like Korea.
And Biden, who voted for the Afghanistan war, threw it all away.
There are no unintended consequences when it comes to Democrat policy. What we poor rubes call unintended consequences are the actual outcome Democrats wanted all along.
Take for example California's reclassification of felony theft of $950 to a mere misdemeanor. Democrats proposed it. Voters approved it. And shoplifting soared because while shoplifting was still a crime, most prosecutors concentrate on felonies.
The result was store closures. This was what Democrats wanted. They want stores to close. They want to make city life miserable.
California has also eased public health laws and turned Los Angeles into a tent city and magnet for vagrants, bums, and drug addicts.
The defunding of police in city after city led to soaring crime rates. Black people are the hardest hit. This is the plan. Democrats are neither stupid nor naïve. They want parts of Chicago, Minneapolis, Portland, and Seattle to be shitholes.
Which leads us to Afghanistan. What you see in Afghanistan is what Biden wanted.
The Taliban are cheering, laughing, and mocking the USA. They have our weapons, our ammo, our rocket launchers, our Humvees, our Black Hawk helicopters, and all our bases, too.
Biden gave them cash.
He also gave them lists of those who aided us. The horror stories include reports of the tongues of interpreters being cut and men being hanged from helicopters.
Mike Brest reported, "Retired generals and other military veterans believe the Afghanistan withdrawal will have a lasting negative impact that could last for decades."
Glenn Reynolds said, "I think that's the plan, actually."
It is.
Terrorism is a totalitarian government's best friend. A terrified nation does not question the creation of a Department of Homeland Security overnight. A terrified nation does not question the shutdown of the economy. And a terrified nation will not question whatever other unholy programs and pogroms Democrats will unleash in the name of protecting the nation from the Taliban.
You know, the people Biden just armed.
Oh, and the ones Biden is letting into the nation.
The Daily Caller reported, "The Biden administration told refugee organizations to prepare for the arrival of up to 50,000 Afghans without visas, The Wall Street Journal reported on Tuesday."
Without visas means not vetted. I doubt they will be tested for covid because the Covid Cops are pushing a new Mu variant. When they run out of Greek letters, look for them to shift to the Cyrillic alphabets.
The surrender of Afghanistan is not because of dementia or ignorance or incompetence.
Biden knows exactly what he is doing. For whatever evil reasons behind his decision to Make Afghanistan Taliban Again, it was his choice. This is the world he wants. This is the world he created.
We just live in it.