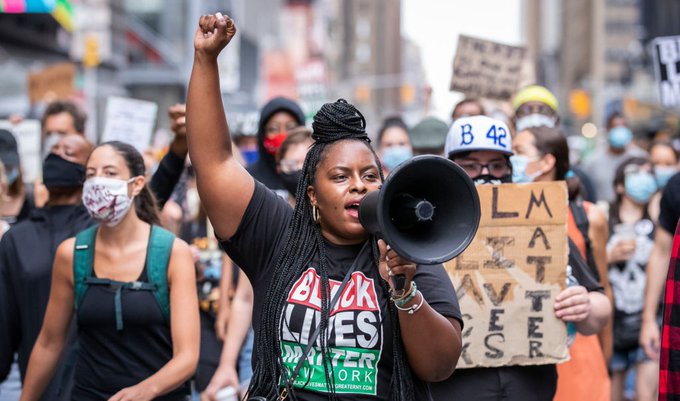 Having launched a 29% increase in murders last year, BLM has taken up a new cause: opposing vaccine mandates. The leaders of BLM will soon learn what every MAGA hat wearer learned: the media hates you and wants you dead.
Last year, the media described BLM riots as fiery, but mostly peaceful protests.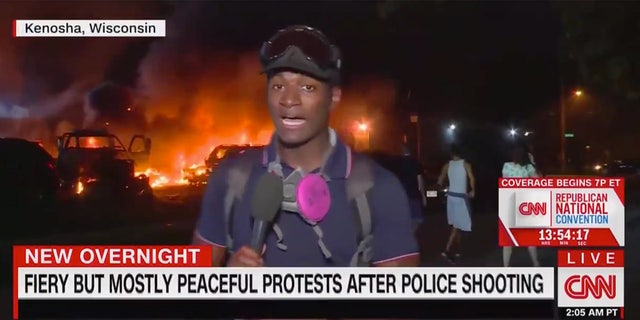 If they go on too long, BLM can expect their vaccine mandate protests eventually to be called insurrections.
Newsweek summarized the situation well with a headline, "Vaccine Mandates Put Black Lives Matter Activists on Collision Course With Democrats."
Black people are not allowed to do that. The media had no problem calling Larry Elder the black face of white supremacy. And Clarence Thomas is still called an Uncle Tom.
For now, although the media does not support the protest, the media is being fair.
The protest has forced the media to admit that it isn't just MAGA rednecks saying no thank you. Newsweek reported, "Black people are less likely to be vaccinated against covid-19, even though the pandemic has taken a disproportionate toll on them. Racial breakdowns of vaccination data from the U.S. Centers for Disease Control and Prevention show Black Americans are lagging far behind other groups with only around 30% fully vaccinated."
But Newsweek offered excuses, reporting, "Several factors are driving the racial disparity, including mistrust of the medical establishment due to a history of discriminatory treatment, said Amara Enyia, policy and research coordinator for the Movement for Black Lives."
The new BLM cause (and a movement always has to have a gripe) began at an Upper West Side restaurant in Manhattan.
The Daily Wire reported, "Chivona Newsome, an organizer with Black Lives Matter of Greater New York, led a protest on Monday at Carmine's Italian Restaurant in New York City after a hostess denied entry to three black women last week because they would not provide proof of vaccination. The women, tourists from Texas, allegedly attacked the hostess and were arrested on charges of assault and criminal mischief."
The city mandated restaurants do this.
Newsome said, "72% of black people in this city from ages 18 to 44 are unvaccinated. So what is going to stop the Gestapo, I mean the NYPD, from rounding up black people, from snatching them off the train, off the bus?"
When MTG made a similar Nazi comparison, Republican leaders sent her to the Holocaust Museum and forced her to apologize.
No Republican has ever demanded an apology for Democrats calling Republican presidents Nazis.
But the deference now given BLM over the vaccine mandate will not last long. BLM may learn that there is more to civil rights than just demanding things. They may actually have to fight this time.
And the media will not be on their side.