ITEM 1
:
The New York Post reported
, "Bette Midler: Sex strike needed to fight Texas anti-abortion law."
She's 75.
I don't think her boogie has been woogied by the bugle boy of Company B for a quite some time.
But what better way to protest a new abortion law than by taking yourself out of ever getting one.
ITEM 2: Dan Hodges wrote in the Daily Mail, "The days of paying in British blood for our special relationship with America are over."
The days of paying in American blood for the bipolar war policies of the Democrat Party should end as well.
ITEM 3: Fox reported, "Milley says civil war in Afghanistan 'likely' after US withdrawal, could lead to 'reconstitution of al Qaeda.'"
20 years after 9/11, al-Qaeda is bigger and better than ever after Biden gave the Taliban $90 billion in cash, equipment, and aircraft in Biden's surrender of Afghanistan.
None dare call it treason, but that is what it is.
ITEM 4: Reuters reported, "Canada's Liberal Prime Minister Justin Trudeau finds himself behind in polls ahead of a snap election he called hoping his management of the covid 19 crisis would propel him to victory.
"Trudeau called the Sept. 20 election last month, two years ahead of schedule. At the time, his Liberals were well ahead and looked likely to regain the majority in parliament they lost in 2019. His main rival, Conservative leader Erin O'Toole, has repeatedly attacked him for calling a vote during the pandemic.
"The latest polls by Nanos, Ekos and others show Liberal fortunes have faded as voters have grown fatigued with Trudeau, 49, who has been in power since 2015. One Liberal strategist said on Friday the early-vote call had backfired as it was seen as wrong and greedy by electors."
His management of covid?
Give him an Emmy because Trudeau is now Canadian for Cuomo.
ITEM 5: The Daily Mail reported, "US now has more than four times as many cases of COVID and twice as many in hospital as this time last year with deaths up 80% -- despite 62% of population with one shot amid Delta surge."
Deaths are up 80% under Biden.
And Trump had no vaccines until the last month of his term.
The Biden Variant is the deadliest of all the variants.
ITEM 6: CBS reported, "One in five Americans follow professional tennis."
That's 60 million people -- about 12 times as many people as those who watch the CBS Evening News.
I doubt Biden received that many actual votes.
ITEM 7: KBTX reported, "Bryan (Texas) man says the power of love saved his wife as she nearly died from covid 19."
It is a terrific tale.
The power of love.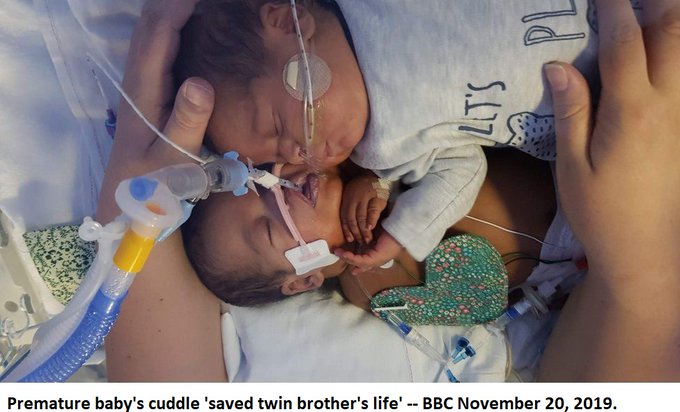 And also, the twins story.
John Lennon was right. All you need is love.
ITEM 8: The New York Post reported, "The central Florida diner that announced it will not be serving anyone who still supports President Biden was temporarily forced to shutter on Wednesday after selling out of food.
"Following the Kabul airport attack that killed 13 United States service members and almost 200 civilians late last month, DeBary Diner owner Angie Ugarte posted a sign in the DeBary, Florida, restaurant's window informing those who 'voted for and continue to support and stand behind the worthless, inept and corrupt administration currently inhabiting the White House that is complicit in the death of our servicemen and women in Afghanistan' to take their business elsewhere.
"After various news outlets wrote about the sign this week, Ugarte was met with an overwhelming crush of diners to the point that the business ran out of food and was forced to close."
He may not reopen for a while because supply chain problems have hit the restaurant industry hard.
The shortage of warehouse workers and truck drivers is devastating small restaurants as vendors concentrate on serving their large customers.
ITEM 9: Just the News reported, "The vice president has been conspicuously absent lately from coverage and appearances pertaining to the botched withdrawal from Afghanistan — after having proudly claimed just four months ago to have been the 'last person in the room' with Biden as he decided to fully withdraw U.S. forces from Afghanistan.
"Kamala Harris' absence is especially puzzling given the recent drop-off of confidence in the president. The generally even-keeled Mike Pence was often trotted out to take questions as head of the coronavirus task force, especially after days of the more combative commander-in-chief duking it out with the press corps. The same, however, cannot be said of this vice president.
"Speculation that the VP has been benched due to her performance in recent months is beginning to bubble up. 'They had a minority, they had a woman, and now that they don't need her, they have her shelved,' said Fox News' Will Cain.
"Harris' approval numbers appear to be plummeting even faster than Biden's, which are now underwater."
Call it the Muldoon and Toody administration...
MUSICAL INTERLUDE:
There's a recall of Newsom.
Manchin's says he's gonna fight.
No one wants to get a job.
Inflation hit new heights.
We abandoned Americans
As we leave Afghanistan.
Kamala, Where Are You?
ITEM 10: The occasionally reliable New York Times (which I don't link) said, "On the last day of August, when President Biden called the airlift of refugees from Kabul an extraordinary success," senior diplomats and military officers in Doha, Qatar, emailed out a daily situation report marked sensitive but unclassified.
"The conditions in Doha, according to their description, were getting worse. Almost 15,000 Afghan refugees were packed into airplane hangars and wedding-style tents at Al Udeid Air Base, home to the 379th Air Expeditionary Wing and nearby Camp As Sayliyah, a U.S. Army base in the Persian Gulf nation.
"229 unaccompanied children were being held near the base, including many teenage boys who repeatedly bullied younger children. There were a large number of pregnant women, some of whom needed medical attention, and increasing reports of gastrointestinal issues among the refugees.
"Tensions in the temporary shelters had flared, the report said, due to prolonged stays and unpredictable exit dates. At the Army base, single males, including former Afghan military had become unruly and contraband weapons have been confiscated. Overwhelmed, neither base was testing Afghan evacuees for the coronavirus."
We have a $4 trillion government run by a man with no executive experience besides being Obama's comic relief.
ITEM 11: Reuters reported, "A U.S. judge this week dismissed from a jury pool nine people who were unvaccinated against covid 19."
Finally, a new excuse to get out of jury duty.
ITEM 12: The best part of DeSantis is the media hates him.
POLL: If DeSantis cured cancer, what would be the Miami Herald's headline?

a) DeSantis cured cancer—what took so long?
b) DeSantis top donor invests in cancer cure gov promotes
c) Can we trust DeSantis's cancer cure?
d) Despite fall in cancer deaths, people die from other causes

— Max (@MaxNordau) September 4, 2021
H8 may elect him president.
ITEM 13: The Daily Beast reported, "Sen. Amy Klobuchar (D-MN) joined a growing Democratic chorus on Sunday, calling on the Senate to abolish the filibuster in order to codify Roe v. Wade into law following the Supreme Court's refusal to block Texas' new draconian abortion ban."
Doesn't she mean abort the filibuster?
ITEM 14: Fox reported, "A pregnant woman named Nasria, a California native, flew to Afghanistan in June to visit family and get married. As of early September, she remained one of the estimated 100 to 200 Americans left behind in the chaotic withdrawal of U.S. forces, according to a report.
"Now that the U.S. military is gone, the Taliban is hunting Americans, she told the Voice of America."
Biden gave them the list of names and addresses.
Now why would he do that?
ITEM 15: The Sun reported, "The Taliban officials have declared China as their closest ally in the international community.
"Militants say Beijing is ready to invest in and reconstruct Afghanistan and describe the nation as their principal partner."
That answers my question in Item 14.
ITEM 16: Watts Up With That? reported, "EPA Penalized for Polluting."
According to a notice in the Federal Register, "In November 2019, New Jersey conducted an inspection of EPA's Edison facility and found several state law violations regarding EPA's boilers and emergency generators. Based on this inspection, and further information provided by EPA, New Jersey alleged the following types of violations:
Failure to seek new general permits when the boilers and emergency generators were replaced;
Operating the boilers and emergency generators with expired general permits;
Operating one emergency generator on five bad air days;
Operating one boiler on one bad air day; and
Improper tune-ups and/or tune-up report submission for two boilers."
The EPA agreed to settle the case with your tax dollars.
No one will be fired.
No one will lose their annual bonus.
ITEM 17: Look who Biden made a 3 star.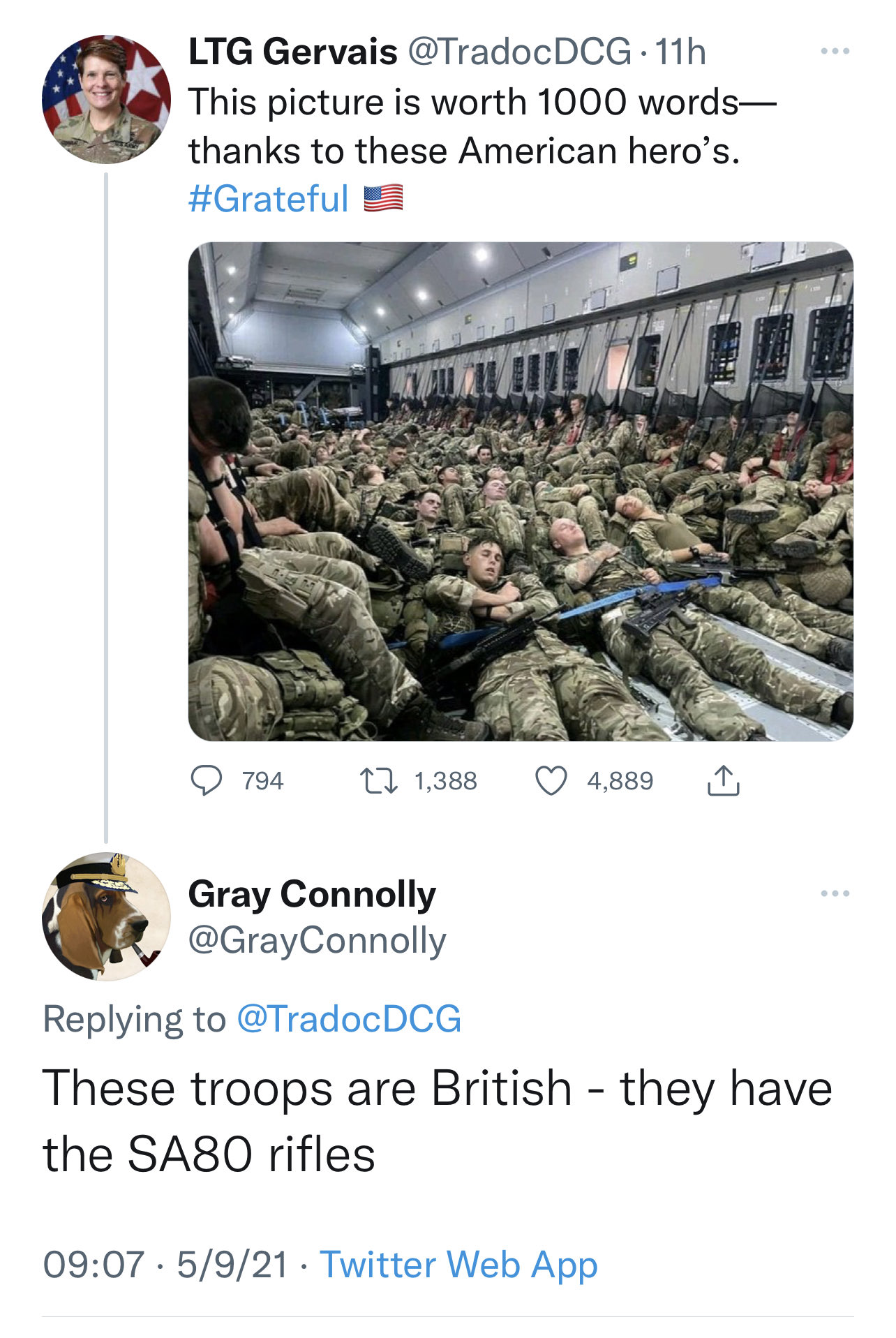 So what if she cannot tell our troops or guns from the British. She is the FIRST FEMALE deputy commanding general of and chief of staff of the United States Army Training and Doctrine Command (TRADOC). That's all that matters.
Maybe we can trade General Gervais to the Brits for comedian Ricky Gervais. She seems to like them and his jokes won't get anyone killed.
ITEM 18: The New York Post reported, "MTA delays workers' COVID test mandate to after Labor Day deadline."
It's a holiday. Everyone takes the day off, even covid.
Meanwhile, New Yorkers, remember Petula Clark's advice and Don't Sleep In The Subway, darling.
ITEM 19: Zero Hedge reported, "On Friday, Rolling Stone's Peter Wade took another stab -- publishing a hit piece claiming that Oklahoma ERs were overflowing with people 'overdosing on horse dewormer.'
"It was suspect from the beginning.
"The report, sourced to local Oklahoma outlet KFOR's Katelyn Ogle, cites Oklahoma ER doctor Dr. Jason McElyea -- who claimed that people overdosing on ivermectin horse dewormer are causing emergency rooms to be 'so backed up that gunshot victims were having hard times getting' access to health facilities."
The magazine did not contact the hospital. Had the magazine bothered, it would have found there was no one overdosing on ivermectin and that the doctor did not work there.
After the Internet outed the magazine's lies, it updated the story.
None of the outlets that picked up on this Fake News has retracted their stories.
Oh well. Why believe them anymore?
ITEM 20: Hoosier spellcheck?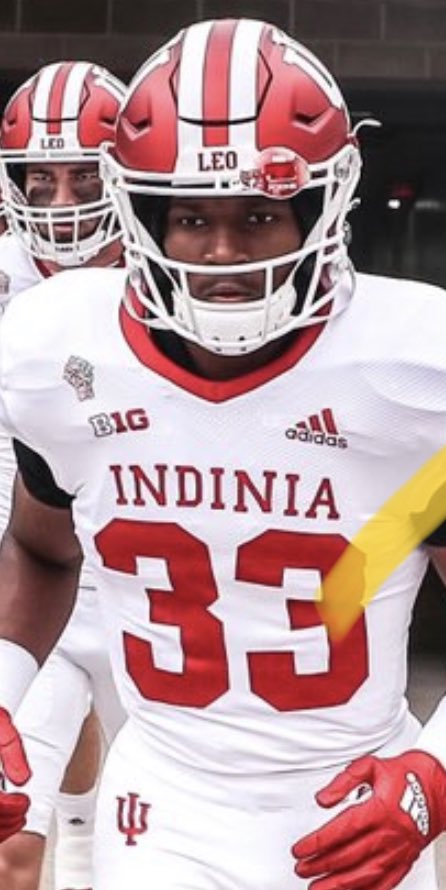 Indinia went on to lose to Iowa 34-6 on Saturday in these brand new uniforms.
Or was that Iwoa?
(And yes, I am in no position to mock typos.)
ITEM 21: Hot Air reported, "Hostage crisis? Taliban blocking departure of six planes carrying Americans, says GOP rep."
That would be Republican Congressman Michael McCaul of Texas.
Biden did this deliberately.
I am convinced that he is nothing more than an agent of Red China. We had that war won. No casualties in 18 months. He threw it all away.
ITEM 22: Big League Politics reported, "An Ohio judge ordered a hospital to treat a man with ivermectin as he's gravely sick with coronavirus disease, potentially opening the door for patients who wish to try the experimental treatment against the will of healthcare providers.
"Jeffrey Smith will receive ivermectin following an emergency lawsuit on the part of his wife, Julie. Julie Smith had consulted on the possibility of treating Mr. Smith with Dr. Fred Wagshul.
"Dr. Wagshul, an advocate of ivermectin, has shared accounts of six hospitalized coronavirus patients who were treated with ivermectin, all of whom recovered and left intensive treatment."
The horse drug works.
So much for the neigh-sayers.
FINALLY, Newsweek reported, "Six private charter planes seeking to evacuate 1,600 people—including more than 100 Americans—out of Afghanistan have been grounded by the Taliban amid negotiations with the U.S. State Department, an official with an NGO working on the evacuation told Newsweek.
"The would-be passengers have yet to board the planes in the city of Mazar-i-Sharif, which were chartered by the Nazarene Fund and Mercury One charity, both founded by Christian conservative media personality Glenn Beck.
"Three other evacuation flights—two on a plane chartered by international development organization Sayara, and one by Goldbelt, Inc., an Alaska Native corporation—set to carry at least 19 Americans and an unspecified number of Afghans have also been grounded by the Taliban awaiting clearance, a second senior NGO official told Newsweek."
When this is over, Biden will have killed more American civilians than Osama bin Laden did.
Biden is pure evil.