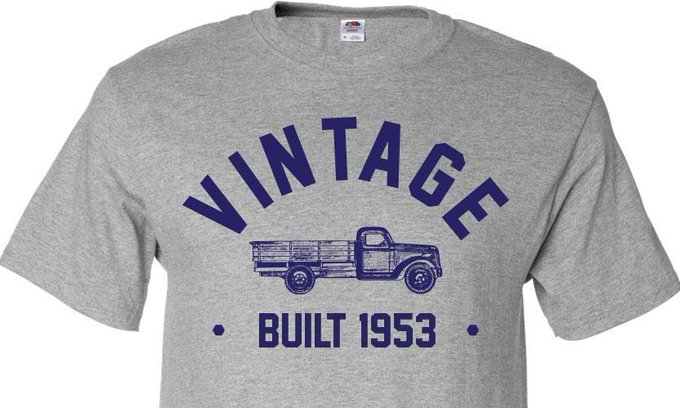 Today is the 50th anniversary of my 18th birthday.
Wish I were 67 again.
ITEM 1
: In a little anticipated speech on Tuesday, Biden congratulated himself on how well his surrender went.
He called it an extraordinary success.
He also told the Americans left trapped behind enemy lines that there is no deadline for them to leave. They can take their time fleeing now that they are all on their own.
ITEM 2: Biden's handling of Hurricane Ida was an extraordinary success, just ask him.
He said, "I'm here, uh, uh, eh, the FEMA's director's on, uh, uh, FEMA Director Criswell, she's on. And I'm here with, uh, with my senior adviser and a boy who knows Louisiana very, very well, man, and, and New Orleans, Cedric Richmond."
Richmond is a black man. Biden called him a boy,
A stutter is a bad thing to have to overcome.
A president who is cracking under pressure is even worse.
Hat tip: Citizen Free Press.
ITEM 3: In another extraordinary success for Biden, the Wall Street Journal reported, "13 years ago, Afghan interpreter Mohammed helped rescue then-Sen. Joe Biden and two other senators stranded in a remote Afghanistan valley after their helicopter was forced to land in a snowstorm. Now, Mohammed is asking President Biden to save him.
"'Hello Mr. President: Save me and my family,' Mohammed, who asked not to use his full name while in hiding, told the Wall Street Journal as the last Americans flew out of Kabul on Monday. 'Don't forget me here."
"Mohammed, his wife, and their four children are hiding from the Taliban after his years-long attempt to get out of Afghanistan got tangled in the bureaucracy. They are among countless Afghan allies who were left behind when the U.S. ended its 20-year military campaign in Afghanistan on Monday."
Biden also left behind 150 rescue dogs in a worse-than-Cuomo manner.
Maybe they will give Biden an Emmy, too.
ITEM 4: Via The Truth About Guns, Gun Owners of America said, "The Biden Administration's failure to competently draw down American forces in Afghanistan has allowed the Taliban to acquire nearly 600,000 American weapons. But instead of triaging the catastrophe, and bringing Americans – military and civilian – home, the Biden State Department is trying to score political points.
"Biden is once again trying to disarm the American people.
"Biden unilaterally, and without a vote in Congress, decided to ban the import of all Russian made ammunition into the United States.
"In the midst of an international embarrassment and humanitarian crisis of Biden's own making, the Administration announced it would proceed with so-called 'increased sanctions' on the Russian Federation.
"But, the proposed sanctions on firearm and ammunition exports affects less than 1% of the Russian economy."
We need Russia.
American ammo companies cannot keep pace with demand because people are arming themselves to fight the government.

No, not the one in Washington. The one in Beijing. After Biden's surrender, "Red Dawn" will be the next 1980s movie coming true in the 21st century.
Another extraordinary success for Biden.
ITEM 5: The New York Times (no links for the wicked) said, "Seven black men who were executed 70 years ago for the rape of a white woman were posthumously pardoned on Tuesday by Virginia's governor, who said that the group, known as the Martinsville Seven, was denied due process because of race.
"In a meeting with descendants of several of the men in Richmond, Va., Gov. Ralph S. Northam said that the men were found guilty by all-white juries of raping a woman in 1949 in Martinsville, in southern Virginia, and were sentenced to death within eight days.
"The sentencings touched off protests well beyond Virginia, with demonstrators in Washington and Harlem urging President Harry S. Truman to halt the executions. The president would not get involved, and the governor of Virginia at the time denied a last-minute plea for a stay. The men were executed in 1951.
"The pardon's supporters said that in contrast, there was no record of a white defendant being executed for rape alone in Virginia's modern history."
So they were guilty.
But Governor Black Face pardoned them for a gang rape.
So what is next?
De-criminalizing rape?
ITEM 6: The New York Times also said, "Two days after Hurricane Ida arrived in Southern Louisiana, hundreds of thousands of homes and businesses remained without power and many could stay that way for weeks as crews work to restore downed power lines belonging to Entergy, the largest utility in the state.
"It was the second year in a row that the company's lines suffered extensive damage from hurricanes and storms, which scientists believe are becoming more intense and damaging because of climate change. As anger and frustration build in New Orleans and southern Louisiana, where the heat and humidity made it feel like more than 100 degrees on Tuesday, some energy experts questioned whether Entergy did enough to protect its lines and equipment from extreme weather."
Energy experts.
Sheesh.
God bless the utility workers.
They risk life and limb to keep the lights on.
ITEM 7: Politico reported, "California Gov. Gavin Newsom said Tuesday he is not prepared to opine on whether the state should free Robert F. Kennedy's killer, Sirhan Sirhan, after the state parole board last week moved to grant the assassin's release from state prison."
Translation: Newsom will after the recall election.
ITEM 8: Newsmax reported, "A proposed vaccine verification bill in California has died, but efforts for a stronger push next year are still circulating."
Newsom has a recall to win.
ITEM 9: The Blaze reported, "Chase Bank does about-face, apologizes for Gen. Flynn credit card cancellation letter, says it 'made an error.'"
The story said, "Chase Bank on Tuesday told The Blaze it has apologized for the credit card cancellation letter that retired Gen. Michael Flynn — former national security adviser under former President Donald Trump — posted on his Telegram social media page Sunday.
"Chase's Aug. 20 letter reads, in part, 'we decided to close your credit cards on September 18, 2021, because continuing the relationship creates possible reputational risk to our company.'"
Good job, Telegram.
And The Blaze was the only non-blog to carry the story.
ITEM 10: The New York Post reported, "A UK woman didn't know she was pregnant — until four hours before she had a baby. Lavinia Stanton, 23, from Halifax, thought her extra few pounds were 'lockdown weight.' One night, she felt painful cramping while out drinking martinis with her mom and two friends. Turns out, she was in labor and welcomed a healthy girl, Willow, via C-section the next morning."
How do you not know you are pregnant?
What?
Did she think she hit menopause at 23?
ITEM 11: Maureen Dowd on August 10, 2005, wrote, "The moral authority of parents who bury children killed in Iraq is absolute."
Does that apply to Afghanistan?
ITEM 12: Rasmussen reported, "Voters have turned sharply against President Joe Biden on his handling of the Afghanistan withdrawal, and most believe that hundreds of Americans will be left behind after the August 31 deadline.
"A new Rasmussen Reports national telephone and online survey finds that only 32% of Likely U.S. Voters rate the Biden administration's handling of the current situation in Afghanistan good or excellent, while 52% rate it poor.
"50% of voters say Biden's determination to withdraw all U.S. military forces from Afghanistan by Tuesday's deadline is a bad decision, while just 34% think it's a good decision and another 16% are not sure. This marks a drastic decline in support for Biden's Afghanistan policy. In April, after the president announced he would withdraw U.S. troops by September 11, 48% of voters approved and only 32% said the Afghanistan withdrawal was a bad idea."
48% of Americans wanted to withdraw.
32% of Americans wanted to surrender.
ITEM 13: The Daily Wire reported, "The Tennessee Attorney General filed a lawsuit against the Biden administration over what the state has dubbed "unlawful interpretations" of federal anti-discrimination laws that allow biological males who identify as female to compete in women's sports.
"If successful, the lawsuit would stop the federal government from mandating that school districts across the country allow individuals to use facilities, or play sports, that align with their gender identity as opposed to their biological identity.
"The lawsuit takes aim at the Equal Employment Opportunity Commission and the Department of Education over its mandated, progressive interpretation of anti-discrimination laws."
Lefties made the rules.
Make them play by those rules.
ITEM 14: The Florida Department of Education announced, "Commissioner of Education Richard Corcoran announced that the Florida Department of Education has withheld the monthly school board member salaries in Alachua and Broward County, as directed by the State Board of Education. Each district has implemented a mandatory face mask policy that violates parental rights by not allowing a parent or legal guardian to opt-out their child, as required by Florida Department of Health Emergency Rule 64DER21-12. The withholding of funds will continue monthly until each school board complies with state law and rule.
"'We're going to fight to protect parent's rights to make health care decisions for their children. They know what is best for their children. What's unacceptable is the politicians who have raised their right hands and pledged, under oath, to uphold the Constitution but are not doing so. Simply said, elected officials cannot pick and choose what laws they want to follow,' said Commissioner of Education Corcoran."
The feds are trying to shut the Florida DOE down.
Mask mandates are unconstitutional because you cannot cite a public health reason because cloth masks do not stop the spread of viruses.
In general, anything unconstitutional is a bad idea. The genius of the Constitution is that it orders the government not to bully the people.
ITEM 15: NBC reported, "The Texas Legislature sent a sweeping rewrite of the state's election laws to Republican Gov. Greg Abbott on Tuesday, dealing a bruising defeat for Democrats after a monthslong, bitter fight over voting rights."
The story also said, "Texas will limit voting hours and empower partisan poll watchers under the nearly 75-page bill, known as Senate Bill 1. It is largely similar to the one Democrats first walked out on 93 days ago, underscoring how Republicans, who have overwhelming majorities in both the House and Senate, held their ground in the face of months of protest and escalating brinksmanship."
The power belongs to the people.
They do not want their votes diluted by fraud and ballot harvesting.
ITEM 16: WCTV reported, "The Franklin County (Florida) Sheriff's Office says an arrest warrant has been issued for an FBI agent on a slew of criminal charges, including sexual battery.
"FCSO says FBI Supervisory Special Agent David Harris, 51, who was tasked with investigating crimes against children, including child pornography, is currently incarcerated in Louisiana and is facing charges of indecency with a child, crimes against nature and sexual battery.
"Officials say a complaint was made to the department in February of this year regarding Harris who exposed himself in a lewd and lascivious manner to a then 14-year-old girl in July of 2019 while on St. George Island for a family vacation."
Defund the FBI.
ITEM 17: The Spokane Spokesman-Review reported, "The National Weather Service issued a frost advisory for outlying areas overnight Tuesday, with low temperatures after 2 a.m. dipping into the 30s as far south as Pullman. The advisory does not include the Interstate 90 corridor between Spokane and Coeur d'Alene, but areas of northeastern Washington and North Idaho should expect to see temperatures that could wreak havoc on sections of residents' gardens."
On June 29, it was 109 degrees in Spokane.
Weather is not static, is it?
ITEM 18: Yahoo reported, "Kristin Pitzen, the California schoolteacher who posted video to social media of herself instructing students to say the pledge of allegiance to a Progress Pride flag, has been removed from her classroom pending the outcome of an ongoing investigation by the Newport Mesa Unified School District."
She said the flag made her uncomfortable.
Fine.
Work elsewhere.
FINALLY, my wife asked me what I wanted for my birthday but said it cannot begin with a B (Bentley) or a G (grilled cheese sandwich).
Isn't that Elder Abuse?
I'm going to start calling her Doctor Jill.