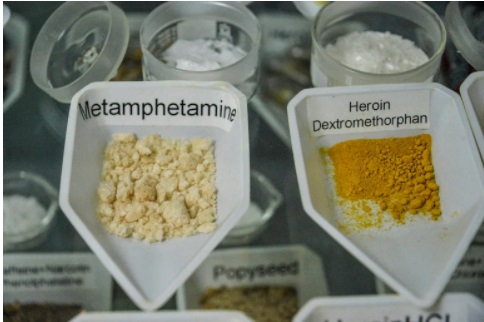 Terrorism has its limitations. Suicide bombers can be used only once. And the graphics can bring a backlash among the public.
The Taliban have added dope-peddling to their arsenal of ways to disrupt Western society. Not only does peddling drugs pay for itself, but it generates revenue to support other activities.
Al-Jazeera reported
, "Afghanistan is already the world's largest supplier of opium. But opium, which is used to make heroin, is not the only illegal drug that the war-torn nation is producing.
"Over the past four years, Afghans have also been getting better at making methamphetamine, known colloquially as speed, crystal or meth.
"In some parts of Afghanistan, methamphetamine output already appears to be outpacing that of opium. But, researchers have argued, not enough attention has been paid to the burgeoning illegal drug trade.
"Now, with the U.S. withdrawal, some European Union authorities worry that illegal Afghan methamphetamine might pose an increasing danger to Europe."
Add enabling meth to flood Europe to the list of agonies Biden unleashed with his Make Afghanistan Taliban Again surrender.
Before the Afghanistan government collapsed, Business Insider reported, "Once the Afghan National Security Forces assume sole responsibility for security on September 12, they will also be faced with managing the country's flourishing, and increasingly violent, drug trade. Crystal meth, in particular, is suddenly everywhere in Afghanistan — fueled by the discovery that Om, a weed that grows wild in the mountains, is an excellent source of ephedrine and pseudoephedrine, the drug's key ingredient."
Making meth in the United States requires buying boxes of Sudafed. I wonder how long it will take for some enterprising West Virginian to figure out you can grow Om in Mingo?
Proverbs 16:27 says, "Idle hands are the devil's workshop; idle lips are his mouthpiece."
The Taliban is about to hand those idle hands in the West tons of meth and heroin.