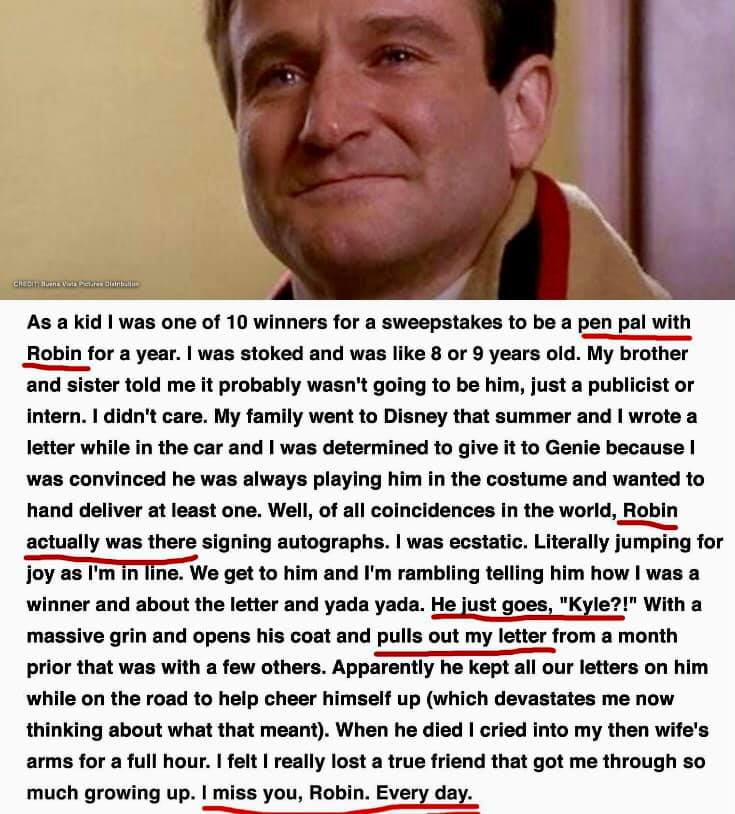 Give a child good memories.
ITEM 1: Just the News reported, "With security in Afghanistan deteriorating rapidly, U.S. troops were dispatched Thursday to evacuate personnel from the embassy in Kabul, according to a U.S. official.
"U.S. troops are being sent to the Kabul airport where they will provide air and ground support to help process Americans hastily exiting the country.
"The move comes alongside news that the Taliban have seized the country's third largest city of Heart, a strategic provincial capital near Kabul."
Inflation.
The fall of Saigon II.
It is Jerry Ford's second term, complete with falling down.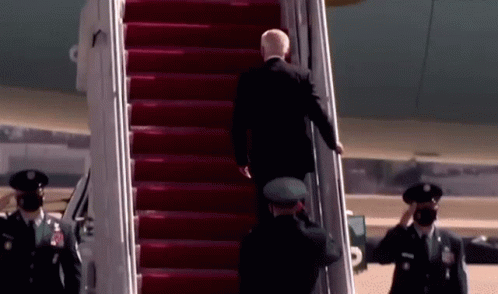 ITEM 2: Zero Hedge reported, "Two separate studies have concluded that the latest Covid-19 fearpocalypse -- the Lambda strain -- may be vaccine resistant, as well as more infectious than the original alpha strain of SARS-CoV-2."
And Science Magazine reported, "Vaccines save millions of lives every year by teaching our immune systems how to combat certain viruses or bacteria. But a new study suggests that, paradoxically, they could sometimes teach pathogens to become more dangerous as well."
Could.
Might.
May be.
This is not science. This is spitballing. And the government is going all in on vaccines that are as little as 42% effective.
You know, the Constitution was written by some very wise men. When you follow it, you don't wind up with a government that makes matters worse.
ITEM 3: My Northwest in Washington state reported, "A crowd estimated to be in the hundreds gathered at a Puyallup intersection Wednesday to protest the state mandate that health care workers get a covid-19 vaccine by Oct. 18, or lose their job.
"Among the hundreds waving signs was Kyle Tautfest. He works as a security guard at Western State Psychiatric Hospital and expects to lose his job in October."
Tautfest said, "They don't have enough staff to handle the violent assaults out there and they're going to try to fire us.
"But a lot of people who don't agree with it are going to quit, or they're going to be fired with no unemployment."
Let the resistance begin.
ITEM 4: A reader was there, and said, "The signs they carried were all home made, expressing the same sentiment but using different words, markers (or paint) and cardboard. The signs said things like 'my body, my choice' and 'No to Vaxx Mandate' and 'Honk if you Love Freedom!'
"And boy, did I and the rest of the drivers lean heavy on our horns. A symphony of cheers and shouts from the people and every type of car horn there is from the small car little beep to the great bellow of the eighteen wheeler.
"And the flags! American flags all over the place.
"I get pessimistic from time to time what with all the loonies who somehow got a hold of our beloved country. They are doing their worst. I get heartbroken and worry my grandchildren won't inherit the blessings of liberty given to us.
"But then I saw this protest. Free Americans who live in this little town, my town, coming together and saying outloud in the most conspicuous way 'We are free people, you can't tell us what to do with our bodies or our lives.'
"And then I think, You know what? We're going to win this."
It is not about the vax. It is about the mandate.
ITEM 5: The New York Post reported, "A New Jersey inmate who was freed early because of the covid 19 pandemic has been charged with murdering a teenager just two days after his release.
"Jerry Crawford, 25, was serving time for burglary when he was let out on 'public health emergency credits' to parole supervision on Nov. 4, prison officials confirmed to NJ.com Wednesday.
"He has since been charged with the murder of Davion Scarbrough, 18, who was gunned down in Bridgeton on Nov. 6 — just two days after Crawford got out of South Woods State Prison, the outlet said.
"He was charged alongside Yusuf Waites — who had also just gotten out of custody less than a month before the shooting.
"Waites, 23, was released from Garden State Youth Correctional Facility in Crosswicks on Oct. 10 after completing his sentence on a gun charge, according to the report."
This is the outcome that Democrats want. The rise in crime is not an unintended result of pro-criminal policies. Murder and mayhem are the intent. They never let a crisis go to waste. They used covid to release a burglar who graduated to killer.
ITEM 6: Life Site News reported, "Rafael Zaki, a Canadian immigrant who fled religious persecution in Egypt, was expelled from a Manitoba medical school after he said he refused to recant his pro-life beliefs.
"National Post reports Zaki won an appeal against the University of Manitoba this month in the Court of Queen's Bench in Manitoba after he was expelled in August 2019.
"A medical student and a Coptic Orthodox immigrant from Egypt, Zaki said the university disciplined him for writing several posts on Facebook in defense of unborn babies' right to life and conscience protections for pro-life medical workers.
"In a ruling this month, Judge Ken Champagne said the university failed to consider Zaki's right to free expression when it tried to force him to apologize and then expelled him, according to the report."
God bless the honorable Judge Ken Champagne.
Think of him the next time you imbibe in a certain beverage.
ITEM 7: The Catholic News Agency reported, "A federal district court on Wednesday tossed out a lawsuit against the Archdiocese of Indianapolis, filed by a former Catholic school guidance counselor fired for entering a same-sex marriage contract.
"Judge Richard Young of the Southern District of Indiana on Aug. 11 ruled that the former Roncalli Catholic High School counselor, Lynn Starkey, qualified as a minister of religion; thus, the archdiocese and school were exempt from federal workplace discrimination prohibitions, regarding her termination of employment."
Clinton judge who read the Constitution.
ITEM 8: Fox reported, "Top Biden adviser Anita Dunn is leaving her position at the White House.
"Dunn's final official day at the White House will be Thursday, Fox News has confirmed. She will now transition to playing a key role as an outside adviser to President Joe Biden, an arrangement similar to the one she had with former President Barack Obama."
Fox forgot to mention Dunn resigned in disgrace in 2009 when Fox broke the story that she said one of her heroes is Chairman Mao.
Now no one seems to care.
In 12 years, we have normalized worshipping a Worse Than Hitler dictator who slaughtered 100 million of his own people.
ITEM 9: Reason reported, "CDC Took Mistaken Data on Delta Variant Transmissibility From a New York Times Infographic."
It is a case of the untrustworthy misleading the untrustworthy.
ITEM 10: Twitchy reported, "European Union threatens Taliban with 'isolation' if it seizes power in Afghanistan."
So what?

The world isolated the Taliban when they were last in charge 20 years ago.
Red China is worse and it came to power the same way through bullets not ballots.
EU is too chickenshit to go after Red China. Screw their virtue signal attempt to bully.
ITEM 11: Fox reported, "The Texas Tribune mistakenly inflated the number of children hospitalized by COVID-19 in the first week of August."
It said 5,800 were hospitalized.
783 were.
Over a 6-week period, not just 1.
Another Democrat lie is now embedded in the public's mind.
ITEM 12: Konstantin Kisin wrote, "The same people who told you Brexit would never happen, that Trump would never win, that when he did win it was because of Russian collusion but also because of racism, that you must follow lockdowns while they don't, that masks don't work, that masks do work, that social justice protests during pandemic lockdowns are a form of health intervention, that ransacking African American communities in the name of fighting racism is a mostly peaceful form of protest, that poor and underserved children locked out of shuttered schools are still learning, that Jussie Smollett was a victim of a hate crime, that men are toxic, that there is an infinite number of genders, that covid couldn't have come from a lab until maybe it did, that closing borders is racist until maybe it isn't, that you shouldn't take Trump's vaccine, that you must take the vaccine developed during the Trump administration, that Andrew Cuomo is a great leader, that Andrew Cuomo is a granny killer, that the number of covid deaths is one thing and then another … are the same people telling you now that the vaccine is safe, that you must take it, and that if you don't, you will be a second-class citizen.
"Understand vaccine hesitancy now?"
He should cut an album and sing the top paragraph to Billy Joel's "We Didn't Start the Fire."
But we sure as heck should put it out.
ITEM 13: Scotus Blog reported, "A divided Supreme Court on Thursday night granted a request from a group of New York landlords to lift part of a state moratorium on residential evictions put in place at the beginning of the COVID-19 pandemic. The ruling in Chrysafis v. Marks came three days after a federal district judge in Washington, D.C., heard oral argument in a challenge to the Biden administration's newly enacted federal moratorium on evictions in most of the country.
"The state moratorium allows tenants in New York to avoid eviction by declaring that they have suffered financial hardship as a result of the pandemic. New York enacted the moratorium in 2020 and has extended it through Aug. 31, 2021.
"The landlords went to federal court in New York to challenge the moratorium, arguing that it violates their right to due process by allowing tenants to put eviction proceedings on hold without any proof that the pandemic has affected them and without giving landlords a chance to rebut their assertions. A federal district court dismissed their challenge, and the U.S. Court of Appeals for the 2nd Circuit turned down the landlords' request to put the moratorium on hold while they appeal."
The Constitution clearly does not allow the government to take your land and give it to a renter without just compensation.
Rent has nothing to do with the spread of the virus. The government stopped the economy, made welfare recipients out of workers, and wants to leave landlords holding the bag.
A 9-0 decision would end this nonsense forever.
Sadly, most of our justices are weaklings when it comes to civil liberty.
ITEM 14: Just the News reported, "Massachusetts Democratic Sen. Ed Markey and other cosponsors of the Green New Deal voted this week to prohibit adoption of their own plan — while criticizing Senate Republicans for proposing a sham amendment to the budget reconciliation bill.
"Republican Sen. John Barrasso of Wyoming proposed an amendment to the Democrats' $3.5 trillion reconciliation package to 'prohibit enactment of the Green New Deal.' The measure passed 99-0, with yes votes from every U.S. senator present."
Markey has Kerry's old seat. That explains his "actually I voted for it before I voted against it" vote.
FINALLY, Christian Spencer wrote, "Fully vaccinated man dies of covid 19, daughter says he was cautious."
His daughter is Yvonne Rodriguez. She said he stayed indoors and wore a mask all the time.
He still got covid.
The story said, "According to Jan Patterson, an infectious disease specialist at UT Health, Rodriguez was right in her assessment, that her father would have suffered more if he had not been vaccinated."
He died.
People pushing vaccines say the dumbest things to push vaccinations. Maybe they should try honesty for a change.
Nyah. Lying is more natural for them.