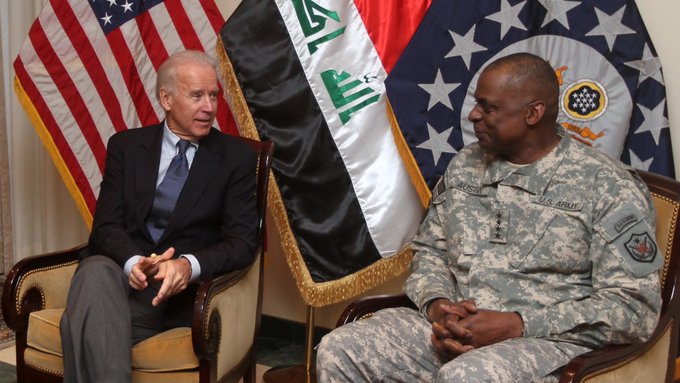 One of the longest wars in U.S. history ended on Sunday with a stunning defeat and global humiliation. If America is going to bother with the expense of having a large standing army, navy, air force, and the rest, then it must make the entire chain of command in Washington make the Walk of Shame from office.
It rolls downhill, so start at the top with the derelict president.
He is cunning, crafty, and corrupt. Biden insisted in June nothing could go wrong.
REPORTER: Is a Taliban takeover of Afghanistan now inevitable?
THE PRESIDENT: No, it is not.
REPORTER: Why?
THE PRESIDENT: Because you — the Afghan troops have 300,000 well-equipped — as well-equipped as any army in the world — and an air force against something like 75,000 Taliban. It is not inevitable.
We gave billions of dollars worth of equipment. Now that equipment belongs to the Taliban because they paid off the warlords.
PJ Media reported, "Hollie McKay, a foreign policy expert and war crimes investigator who covered war, terrorism, and crimes against humanity for Fox News Digital for more than a decade, is reporting today from Afghanistan that the Taliban is paying off military commanders to abandon their posts and surrender their cities.
"McKay made the shocking claim during an Instagram interview with SmartHERNews host Jenna Lee Babin, which she posted to our sister site RedState on Sunday afternoon.
"She described the conditions in Mazar, prior to its fall on Saturday: 'Friday, things had shifted and you could just feel it. There was a sense of fear, people were like, 'they're coming, they're coming.' McKay at first thought they were exaggerating, as shops were still open and people were milling about in the streets. That quickly changed. 'Saturday it was just a ghost town. People were lining up at banks to get their monies out.'
"'And then it was gone, just like that' after the Taliban rode in on motorbikes, celebrating their victory. 'They came in without any resistance. There was no fight to this. There was very little gunfire that we heard.'
"'It was a big celebration throughout the night last night where we could hear them… some of them had gotten ahold of police cars and were enjoying the sirens,' she said."
***
Biden had watched the Fall of Saigon with glee as an anti-Vietnam senator. For some reason, Biden thought the Taliban would wait a couple of years before taking over the country. He thought our Afghanistan allies would carry on our fight after we left.
Can him.
Impeach and remove him for incompetence. Kamala certainly could not be worse, and if she fails, then President Pelosi, followed by President Schumer, until Americans get so sick of Democrat presidents that they never elect another one.
Next up is Secretary of Defense Lloyd Austin, a retired general.
Austin said the biggest threat to America is carbon dioxide.
Air.
The exact quote was, "Today, no nation can find lasting security without addressing the climate crisis. We face all kinds of threats in our line of work, but few of them truly deserve to be called existential. The climate crisis does."
Impeach and remove.
Next up is Army Secretary Christine Wormuth, the first girl to hold the job. She said cybersecurity was the biggest threat.
Can her. Impeach and remove.
Next up is General Mark Milley, chairman of the joint chiefs of staff.
He wiles his time around reading Mao and Marx and pushing the anti-American and anti-white Critical Race Theory, which was created by Maoists and Marxists.
Milley said, "I've read Mao Zedong. I've read Karl Marx. I've read Lenin. That doesn't make me a communist."
True, but that does not mean he is not a communist. I really don't care what his religion is. I do care that he blew the Afghanistan War.
Press the new president to replace him with something better. A potted plant or an Alexa would do. I just want him out.
Then there is General James C. McConville, the Army Chief of Staff. I don't know much about him. Maybe he is competent. Maybe not. But when you are cleaning house, you dump them all.
And we need to clean house.
Which means CIA director William J. Burns must go because his agency failed to see that the Taliban would just buy off the opposition. Even I know that warlords change sides in Afghanistan with the weather.
Finally, General Paul M. Nakasone is the Director of the National Security Agency, which is too busy spying on Tucker Carlson to do its job. When Carlson revealed the NSA's illegal and unconstitutional spying, the general should have apologized very publicly. He didn't.
Dump him.
There may be others who should be canned but readers are smart (and I expect some suggestions will be forwarded).
One or two of them may not be clowns, but who cares? America needs to send a message to the chain of command that failure has consequences.