Seeing in print in the @WSJ this list of Republican national security officials endorsing Biden is really something. This is basically every GOP luminary of the last 30 years, saying "enough" to Trump. Stunning, really. pic.twitter.com/Zm6ZfFdyLP

— Garrett M. Graff (@vermontgmg) August 21, 2020
Chuck Schumer bragged on January 3, 2017, on MSNBC
, "Let me tell you, you take on the intelligence community, they have six ways from Sunday at getting back at you."
His message was clear. The swamp would reject and punish the man voters elected president.
Obama, his minions, and their Muppets in the media made life hell for President Donald John Trump. They spent 4 years defying orders, undercutting intent, and botching policy. My gosh, Mitch McConnell stuck President Trump with a homeland security secretary who opposed building the wall.
The continuous stream of lies, distortions, and misrepresentations were maddening, and when that failed to work, they got Red China to unleash covid 19 on us.
Think not? Tony the Traitor Fauci used taxpayer money to fund development of this weapon of biological warfare. He then did everything he could to thwart President Trump's efforts to contain covid 19. HCQ and zinc would have worked better than these face diapers.
Covid helped Democrats cheat and steal the election through millions of mailed-in fake votes.
And what do we have now?
Hell on Earth in Afghanistan, and al Qaeda that is as well equipped as our Navy SEALs and Marines.
The Muppet media now is rending its clothes over the bombings and chaos in Afghanistan.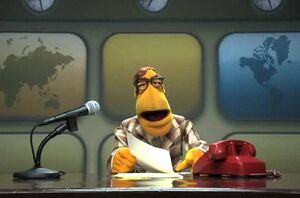 But in politics, there are no such things as unintended consequences. This is the outcome the intelligence community wanted all along.
You see, in a calm world there is no need for government. In the Roaring 20s when the economy was booming, the federal government was small. The tightening of the money supply by the Federal Reserve after the 1929 stock market crash was the opposite of what the Fed should have done.
Voila, a Great Depression for America and a great expansion of the federal government.
While Eliot Ness was going after Al Capone and helping bring him to justice, J. Edgar Hoover was building dossiers on every politician in Washington. Ness died impoverished and forgotten in 1957. They named the FBI building after Hoover when he died in 1973.
And the next year, the president who passed over Hoover's hand-picked successor was no longer president, despite carrying 49 states.
A community that has six ways from Sunday at getting back at you does not make mistakes.
The mess in Afghanistan belongs to Biden, sure, but only because he is a tool of the Deep State.
Let us review what has happened.
The last combat death in Afghanistan occurred in February 2020. It was not America's longest war because that would be Korea, which is in the 69th year of a cease-fire arranged by Eisenhower.
ISIS also was in the past tense. Donald Trump had al-Baghdadi hunted down like a dog. Cornered, al-Baghdadi killed himself and two of his kids.
Two months later, Trump had Qasem Soleimani, the chief of Iran's terrorism operation, killed in a firefight.
Terrorism was at bay and shrinking.
That lasted until two weeks ago when Biden and the intelligence community surrendered Afghanistan.
They gave the Taliban billions of dollars worth of equipment, including Blackhawk helicopters and specials forces uniforms.
Biden and company gave the Taliban billions of dollars in cold cash.
And finally, these anti-Trumper traitors gave the Taliban the lists of names of those who helped us.
Politico reported, "U.S. officials in Kabul gave the Taliban a list of names of American citizens, green card holders and Afghan allies to grant entry into the militant-controlled outer perimeter of the city's airport, a choice that's prompted outrage behind the scenes from lawmakers and military officials."
The story said, "Asked about Politico's reporting during a Thursday news conference, President Joe Biden said he wasn't sure there were such lists, but also didn't deny that sometimes the U.S. hands over names to the Taliban."
20 years ago, Bush 43 should have fired every single person in the intelligence community for their mass incompetence in 9/11.
Or maybe they wanted 9/11.
They got FISA and Homeland Security out of it.
And what did we get?
A better armed Taliban and al-Qaeda than ever before. Iran used the cash Obama gave them to bulk up its terrorist activities.
The damage from Calamity Biden will take a century to sort out.
Meanwhile, the Muppets in the media are going on and on about an imaginary insurrection in which a politically protected mall cop gunned down an unarmed woman.
We, the people, need to demand that the story stay in the news. Driving Biden from the White House would send a message to presidents that there are limits on how much the Deep State can protect you.
Kamala would be on a short leash and likely not nominated in 2024.
We cannot wipe the slate clean and start all over again. Terrorism will worsen. The Deep State will remain. But we can erase some of the worst of it.