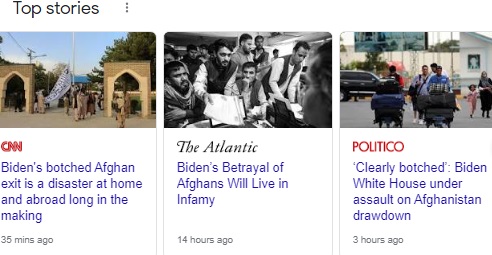 All of Washington wanted to get rid of the president. On this Republican and Democrat leaders agreed. They whipped up a fake scandal, greased the skids for an impeachment, and got the press to convince the public the president must be replaced.
His replacement was a reliably lame congressional lifer.
I could be talking about Nixon/Ford or Trump/Biden.
It is the same deal.
This is what Washington wanted. Instead of a competent executive whom the people backed, they wanted an old hack in the Oval Office. That he was ill-prepared or ill-suited for the job mattered not.
Alan Steinberg wrote on June 10, 2020, "Our nation presently, as in 1974, is badly in need of a healer who can bind up our nation's wounds. The divisions in the Watergate downfall of Republican President Richard Nixon in 1974 were not nearly as acute as those of the present; they were strictly political, as opposed to the current interracial conflict that is rending the social fabric of our nation.
"It is as if we are presently experiencing four major years of national crisis simultaneously: 1918 (the year of the last global Pandemic), 1929 (year of the stock market crash, signaling the onset of the Great Depression), 1968 ( year of racial and anti-Vietnam War civil unrest), and 1974 (year of revelation of major presidential misconduct).
"On both occasions, our nation has been badly in need of a healer. Most people have forgotten that at the beginning of 1973, our Vice-President was the horrifically corrupt, disgracefully anti-Semitic Spiro Agnew. Had he been Vice President in August, 1974 at the time of the resignation of President Nixon, the divisions would have worsened.
"America was saved, however."
And what did we get from the Sainted Jerry Ford?
Inflation and the Fall of Saigon.
But Ford was a puppet of Official Washington. He is remembered fondly while Nixon, who engineered a graceful end to the Vietnam war, still is shunned.
Biden is Ford II, just as Kabul is Saigon II. The Deep State and Congress wanted an occupant in the White House, not a president because they feared an end to their trillion-dollar game of needless wars, dependency on Red China, and getting cheap labor, votes, drugs, and sex toys (girls and boys) from Mexico and Central America.
They impeached President Trump twice, ruined the economy, unleashed a pandemic panic, and harvested ballots from the graveyards and nursing homes. Still they did not have the votes to defeat Trump on election night. It is incredible.
The price for sabotaging his presidency (Republicans stuck him with a homeland security secretary who opposed the wall) and disposing of him is being paid by others at the supermarket and in Afghanistan.
Roger Kimball wrote, "Afghanistan and the Cost of Having a 'Normal' President." His was a dump on the Fake Conservatives.
He said, "I do wonder whether such people, who helped put Biden in 1600 Pennsylvania Avenue deserve to be heard on the question of his liabilities. I offer that for future consideration: should those who helped put Biden in office now deserve a hearing when they are complaining about his performance?
"I confess that I do not listen to them."
None of us do. Not even their wives.
We should have stopped listening to them when they foisted Jerry Ford upon us. He was incompetent just like Biden, although far less crooked. Heck, Rod Blagojevich was not as crooked.
Don't get me wrong. Most Americans tired of Afghanistan and want to leave. President Trump left Biden with a pretty good way out.
Which Biden rejected.
John Ellis wrote, "What do you suppose the chances are that Secretary of State Anthony Blinken thinks the U.S. abandonment of Afghanistan — the 'handover to the Taliban,' as Former U.S. Ambassador Ryan Crocker put it the other day — is a good idea? None would be my guess.
"What do you suppose the chances are that you could find more than 5 people at the Pentagon, the Central Intelligence Agency, the National Security Agency and the National Security Council who think the handover is a good idea? My guess would be none as well.
"Handing over Afghanistan to the Taliban is President Biden's idea, if that's the right word, and his alone. It is terrible policy, on any number of levels. 'Worse than a crime, a mistake' (Talleyrand's phrase) describes it best."
Indeed, Kane at Citizen Free Press reported that Blinken said on CNN, "Biden was wrong."
Even Mike Allen, the co-founder of the liberal Axios, blasted Biden, writing, "Rarely has an American president's predictions been so wrong, so fast, so convincingly as President Biden on Afghanistan. Usually military operations and diplomacy are long; the outcomes, foggy. Not here."
But you know what?
Those tears are from crocodiles and other denizens of swamps because no one is calling for Biden's removal because no one in DC cares about the country any more. It is all about power and getting their kids in the right schools, getting tax breaks for their donors, and pocketing a share of whatever money Chairman Xi is handing out.
Obama said, "Don't underestimate Joe's ability to fuck things up."
That was what Official Washington was counting on.
President Trump called for Biden's resignation over the war. I fully agree.