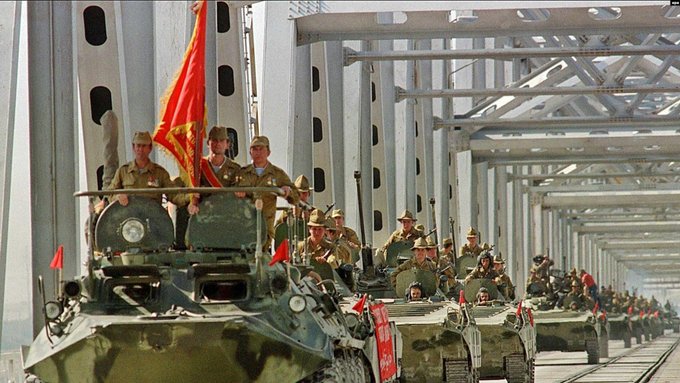 Stephen Green reminded readers today that the Soviet evacuation of Afghanistan went without leaving hostages and billions of dollars worth of equipment behind.
Green wrote
, "The last soldier of the Soviet army to leave Afghanistan was Colonel-General Boris Gromov, who marched at the back of a column of armored vehicles across the Hairatan Friendship Bridge connecting Afghanistan to the Soviet Union.
"Presumably, Gromov was not happy with the outcome of that decade-long war. Crossing back into the Uzbek SSR, he cursed at reporters trying to interview him. He later explained that his words had been directed at 'the leadership of the country, at those who start wars while others have to clean up the mess.'"
Gromov was competent.
Notice that he had his troops drive their tanks home.
Notice that he was the last man out.
Notice that he did not come home in a casket like our 13 Marines did.
No one from the Biden administration met the plane that carried them to Dover Air Force Base. Biden would have had to travel all the way to Delaware to pay his respects.
Biden was too busy making up excuses for his massive failure.
The Taliban won without firing a shot. Sun Tzu said, "The supreme art of war is to subdue the enemy without fighting." What was true 2,500 years ago is true today.
The failure is not all on Biden. Silly Milley -- who defied President Trump very publicly -- bears much of the blame for not protecting his troops. He gave up Bagram without firing a shot, an act that led to the swift Fall of Kabul.
Bryan Preston said, "Gen. Mark Milley's Bagram Blunder Should End His Military Cosplay Act."
Cosplay.
Milley is only 6 medals away from being a North Korean general.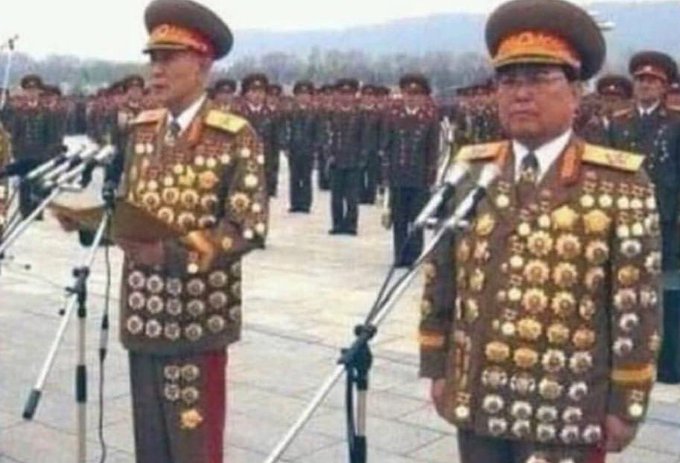 A reader had another army in mind, saying, "I always wondered why the Pentagon outfitted our troops in berets. So French!"
Taking care of your troops gets you kicked out of the club. Allen West had to accept an Article 15 and retire for protecting his soldiers. A lieutenant colonel at the time, he may have been the highest ranking person in the Army to ever accept an Article 15 non-judicial punishment.
He told a military court, "If it's about the lives of my soldiers at stake, I'd go through hell with a gasoline can."
Milley looks down upon his soldiers as white supremacists. He would send them to hell with a gasoline can -- and then miss their return in a casket. He is too busy reading Marx and being woke to bother with doing his job.
The Soviets withdrew the last of their troops and their equipment from Afghanistan on February 15, 1989.
The Soviet Union collapsed two years later.
I hope we do not have to wait that long to have this election-stealing regime to end.