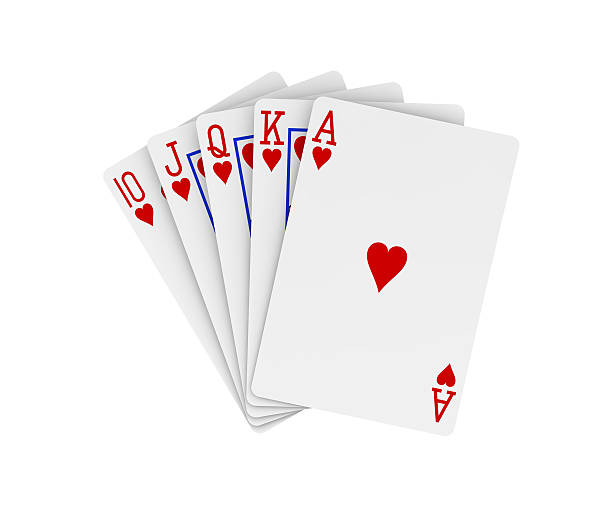 The Louisiana Legislature will make history tomorrow by reconvening to override a Democrat governor's veto. In the 47 years of the current state constitution, lawmakers have never come back after a regular session to override, AP reported.
At issue is a law to make concealed carry unrestricted. If the veto is overridden, Louisiana would become the 22nd state to say carry 'em if you got 'em. 35 years ago, only one state was unrestricted: Vermont.
The Second Amendment is not the only front where conservatives are winning.
PJ Media reported
, "The Russell County School Board has voted unanimously to reject the Virginia Education Department's new transgender policy after outrage from their community.
"The policies are laid out in a document titled Model Policies for the Treatment of Transgender Students in Virginia's Public Schools, which was approved last year."
The pushback is real.
The answer of course is to empower principals to decide. They should know who is faking it to peek on the girls and who is really having a hard time adjusting to puberty.
At any rate, state DOEs are the second worse threat to education, after the federal DOE, of course.
The times, they are a-changing.
The protests in Cuba brought a surprising reaction from Joe Biden. Standing before Angela Merkel, of all people, Biden told reporters, "Communism is a failed system. A universally failed system. I don't see socialism as a very useful substitute. But that's another story."
Not only did he denounce communism, but he almost dumped on socialism in front of its leading proponent in Europe.
Sure, they are just words, but what a vastly different offering from five years ago when Obama visited Cuba and all he got was a Che T-shirt.
Radicals are having a hard time these days.
Townhall reported, "Michelle Leete, the local Fairfax leader who yelled 'Let them die!' about opponents of Critical Race Theory. Leete made those remarks to much applause by a crowd gathering for a protest on Thursday night outside the Jackson Middle School in the Fairfax County Public School system. The Virginia PTA announced on Saturday morning that she had been asked to and submitted her resignation, and it appears she is no longer with the Fairfax PTA either, according to The Washington Post. The Fairfax NAACP, where she is the vice president, is standing by her, however."
The NAACP says she referred to ideals dying, not people.
Maybe she did, maybe she didn't. But CRT is on its heels in Blue Virginia. Sunlight is the best disinfectant and after decades of growing in the shadows, this mold is being removed.
Then there is covid 19. For a year the media and the rest of the Democrat Party tried to help Chairman Xi cover up its origin. No more. The American people know it came from a lab in Wuhan. Democrats are giving up the game.
The New York Post reported, "The Biden administration took one giant step closer to admitting that the coronavirus was leaked from a Chinese lab, a theory once derided as fanciful fiction.
"An increasing number of senior administration officials engaged in a probe of the virus are now backing the theory that the virus could have emerged from the Wuhan Institute of Virology, according to a CNN report.
"Although officials still remain divided on whether the virus emerged from nature, passing from animals to humans, the acknowledgment marks a shift from the scorn that was heaped on former President Trump and a group of European scientists who first brought up the lab-leak theory during the height of the pandemic last year."
Institute of virology is a fancy name for bioweapons lab.
In Michigan, lawmakers are standing up for liberty in the post-pandemic world.
The Epoch Times reported, "Michigan's Senate on Thursday approved a petition that repeals Gov. Gretchen Whitmer's emergency powers, with another approval expected by the state's lower chamber.
"Whitmer, a Democrat, cannot veto the petition."
Better late than never.
Finally, Fox reported, "Los Angeles County Sheriff Alex Villanueva said Friday he will not use his department to enforce a mandatory indoor mask requirement set to take effect this weekend amid a spike in covid 19 cases across the county since its reopening.
"On Thursday, the county Department of Public Health revived a requirement that masks be worn indoors regardless of vaccination status, a month after California dropped its statewide mask mandate for vaccinated people."
He said there is no science behind the masks, and there isn't.
How easy it is to look at the news and become depressed.
But the big battles are being won. The left wants our guns but they are not getting them. The Heller case ended DC's de facto ban on gun ownership. States are allowing concealed carry. An appellate court recently ruled that banning 18-year-olds from buying handguns is unconstitutional.
CRT must be important because the left is fighting hard for it. A year ago, most Americans never heard of it. Basically, it promotes the illegitimacy of the Constitution and the Declaration of Independence because they were written by slaveholders. This is the actual existential threat to America, hence the inevitability of the success of the pushback.
Expect the backlash from covid 19 Faucism to have a lasting effect. When the sheriff won't enforce an edict in LA, you know the left is in trouble.
And Biden's denunciation of communism, as insincere as he may have been, is a sign of hope.
Now to get people to start calling it Red China again.