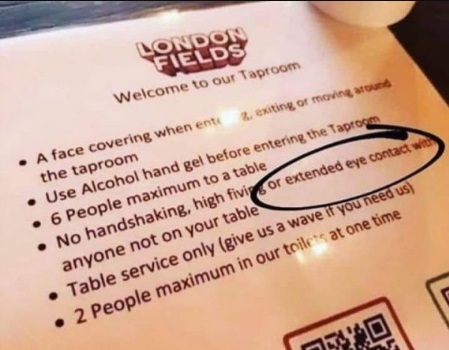 The media and the Democrat-RINO Party in Washington forced Republican Congresswoman Marjorie Taylor Greene of Georgia to back down after she told the truth about covid.
She tweeted, "Vaccinated employees get a vaccination logo just like the Nazi's forced Jewish people to wear a gold star. Vaccine passports & mask mandates create discrimination against unvaxxed people who trust their immune systems to a virus that is 99% survivable."
The Establishment derided her for comparing their behavior to actions by Hitler.
You know, the same media and politicians who spent 4 years calling President Donald John Trump Hitler.
Newsweek reported, "New York Democratic Rep. Jamaal Bowman also blasted Greene, tweeting, 'Maybe since Marjorie Taylor Greene has no committee assignments to attend to, she can find the time to visit the Holocaust museum in DC when we're back in session. Then she may realize how anti-Semitic, ignorant, and careless this comparison is.'"
It took me two seconds to find this from Jewish Insider, which reported in January 2020, "Jamaal Bowman likened the possibility of four more years of President Donald Trump's administration to Hitler Germany in a televised interview on the Showtime talk show 'Desus and Mero' that aired on Sunday."
MTG went to the Holocaust Museum.
Bowman did not.
Glenn Reynolds posted a handout to customers at the London Fields Taproom. The proprietors in the name of the Almighty Covid ordered customers not to shake hands, high-five, or gaze into one another's eyes.
There is zero science to any of this. Covid is not spread by handshakes, high-fives, or the look of love.
Ah, Peter Sellers and Ursula Andress, with Dusty Springfield providing the background music. Never have aquariums been so romantic.
But romance is verboten in the land of the United Soviet Satellites of America.
Those Stars of David vaccine badges are becoming a reality.
KABC reported, "Starting Monday in Montclair, California, city workers who choose not to wear a mask must wear stickers that prove they are fully vaccinated against COVID-19.
"The city manager says the requirement is in line with California Division of Occupational Safety and Health rules, but there has been some pushback on the new requirement.
"Some of the city's leaders want Montclair to hold off on mandating the vaccine over concerns that it might violate employees' privacy rights.
"Mayor John Dutrey says the requirement falls in line with recommendations from the California Department of Public Health and Cal/OSHA. Both agencies require workplaces to document proof of an employee's vaccine status."
Wait a second.
I thought California protected undocumented workers.
MSN reported, "California will soon require state employees and all healthcare workers to provide proof of COVID-19 inoculation or get tested at least once a week, Gov. Gavin Newsom announced Monday as he vowed that the the Golden State will have the 'strongest vaccine verification system in the US.'"
That's rich.
The governor, who has repeatedly ignored his own covid edicts, said, "Too many people have chosen to live with this virus."
Covid is a manmade crisis created in Wuhan, Red China, and funded by U.S. taxpayers through Tony the Traitor Fauci.
It is part of the dehumanization of Americans. We no longer are a united people, but rather a series of tribes: black, white, brown, yellow, male, female, in-between.
We are not the first Americans to go tribal. The American Indians were never united. They fought amongst themselves, often with one tribe or another siding with the settlers. The one time they did get their act together and unite, they defeated Custer at the Little Big Horn. But by then it was too late.
The socialists know what they are doing. They are following the Great Socialists of the 20th Century: Mao, Stalin, Hitler, and Pol Pot. Among the four of them, they slaughtered 100 million to 150 million of their citizens. That scared everyone else into submission.
Individualism is the greatest threat to tyranny. Being human instead of just another member of some group scares the bejesus out of them. Their problem is not that MTG thinks for herself.
Their problem with her is she inspires others to think for themselves.