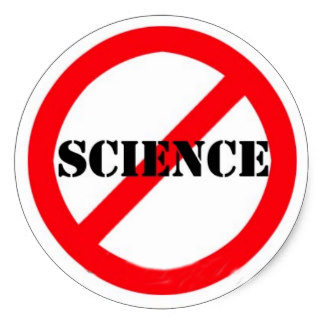 The liberal Pew Research Center polled Americans and found 56% believe biology determines a person's sex. Among Democrats, only 34% do.
81% of Republicans believe in biology.
This shows the power of propaganda. Schools and the media have confused people to the point where they believe there are more than two sexes (there are not) and that sex is a social constraint (it is not).
The young and the liberal are gullible enough to fall for the propaganda, Pew's poll found.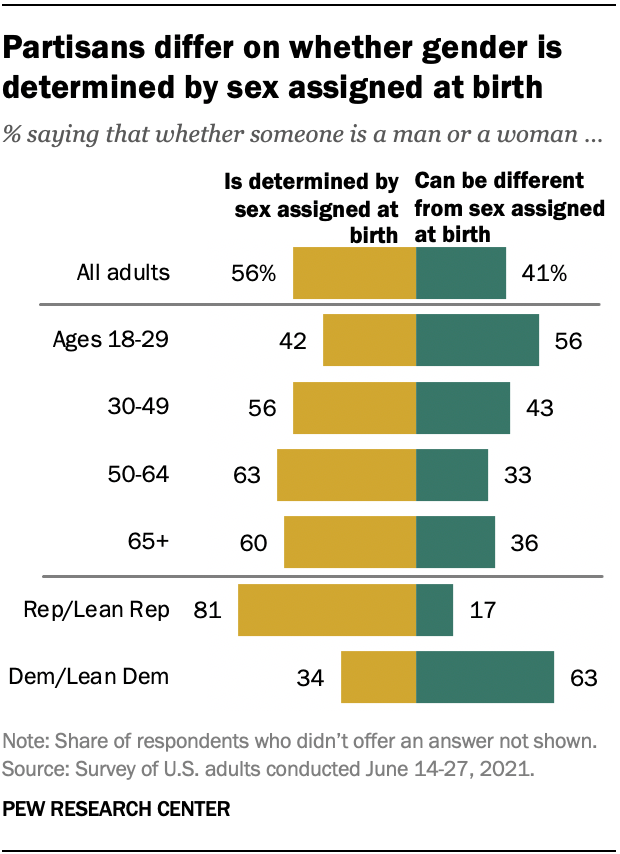 Pew said, "Liberal Democrats are particularly likely to say gender can be different from sex assigned at birth: 81% hold this view, compared with 48% of moderate or conservative Democrats. Meanwhile, conservative Republicans (90%) are especially likely to say that a person's gender is determined by their sex assigned at birth, though two-thirds of moderate or liberal Republicans say the same."
This is further proof of the credulity of liberals.
Pew also said, "Differences by educational attainment are particularly pronounced among Democrats.
"Around seven-in-ten Democrats with at least a bachelor's degree (72%) say a person's gender can be different from sex assigned at birth, compared with 63% of Democrats with some college and 54% of those with a high school diploma or less education.
"Among Republicans, about three-quarters or more across all levels of educational attainment say a person's gender is determined by the sex they were assigned at birth."
Republicans get biology correct no matter how little education they have, whereas Democrats with degrees don't.
As a 1981 college graduate, my take on this is that the quality of a college education has declined in the past 40 years.
We used to teach science in school.
Now we teach superstition because everything is political today.
Democrats fall for it. Republicans don't. Let us hope our RINOs don't fall for it.