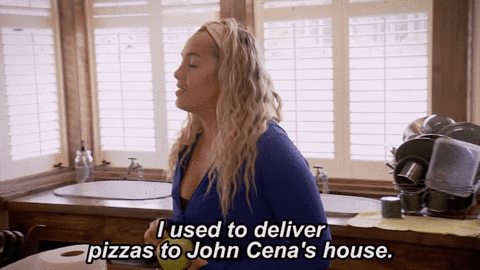 PJ Media reported, "A Shocking Number of College Grads Wish They Had Been Taught More Life Skills."
This post could be done in 3 words.
Get a job.
You are not taught life skills. You earn them.
Taking out a student loan and living like a trust-fund baby for 4 years not only will cost you twice as much money when you pay it back, but it will rob you of your youthful experience of making every financial mistake known to man. Those mistakes await you when you graduate.
When you are saddled with a mortgage-sized student loan.
In fact, that student loan is a life lesson.
My mother was a saint who raised 5 kids on her own because my father was a bum who refused to pay child support. She needed to move out of her mother's house, which meant she had to build up her credit to qualify for a mortgage. She bought a living room set with pink swivel chairs. Those chairs lasted a week before they were put on the tree lawn. I am sure she was still paying for them two years later.
Lesson learned.
Mom was excellent with money after that.
It is not all about money, either.
My daughter is a successful professor and lawyer. Among her various jobs, she worked in the mailroom at a big law firm in college. She is still friends decades later with a co-worker who also went on to fame and fortune. As I recall her story, there was a prima donna lawyer who had a comeuppance. Bwhaha.
Lesson learned.
At someone else's expense.
The GI Bill, a factory job, and subsequent writing/proofreading jobs paid for my college. And our house. And our cars. And our daughter's birth.
The PJ Media story cited an SWNS Digital story, "81% of recent college grads wish they were taught more life skills before graduation."
The story said, "The top things pollsters feel left in the dark on included how to invest, long-term financial planning, and the best ways to manage their student loan debt. A further three in 10 regret not learning how to budget."
Hint: the best way to pay back a student loan is to not take one in the first place.
But that may mean going to a community college the first couple of years.
So what? English 101 and the rest are pretty much the same
I don't like Dennis Kucinich's politics, but I do like that he went to Cleveland State for three years, and then saved enough money to attend and graduate from the more prestigious Case-Western Reserve University.
By the way, you can negotiate tuition. Guess whose daughter did?
Joel Kotkin on Friday lamented about "The End of Merit."
He wrote, "The near hysteria, though justifiable, among conservatives concerning the imposition of racialist Critical Race Theory in schools fails to address how this theology both reflects and contributes to the systemic decline of education itself.
"Over time, our educational deficit with other countries, notably China, particularly in the acquisition of practical skills in mathematics, engineering medical technology, and management, has grown, threatening our economic and political pre-eminence. Our competitors, whatever their shortcomings, are focused on economic competition and technological supremacy. In math, the OECD's 2018 Program for International Student Assessment found the United States was outperformed by 36 countries, not only by China, but also Russia, Italy, France, Finland, Poland, and Canada."
We made college too easy and too universal. You don't pump out millions of graduates each year by teaching science and math. Enter womyn's studies and all the other crap courses.
So we have a bunch of nothing classes and the graduates with these nothing degrees believe they are entitled to six-figure jobs and Caribbean cruises each winter.
My brother-in-law has the Mother Of All Working Your Way Through College Stories.
He graduated from high school in 1957.
He graduated from college with two degrees in 2003.
In between times, he got a job, joined the Army Reserves, married my sister, had 4 kids, built his own house, and rose to supervisor without a degree. He even got a patent along the way, as the company had him research a problem, which he solved.
He entered college at age 60. Got straight A's. He did not need college to teach him life skills. He earned them.
And he taught his eldest grandson the importance of school by doing his college homework alongside the kid who did his high school homework. His grandson went on to college and became quite successful.
As I said, this post could be done in 3 words. Get a job.
But one of the life skills I have learned is readers want to read more than 3 words. I hope you enjoyed reading this as much as I enjoyed writing it.