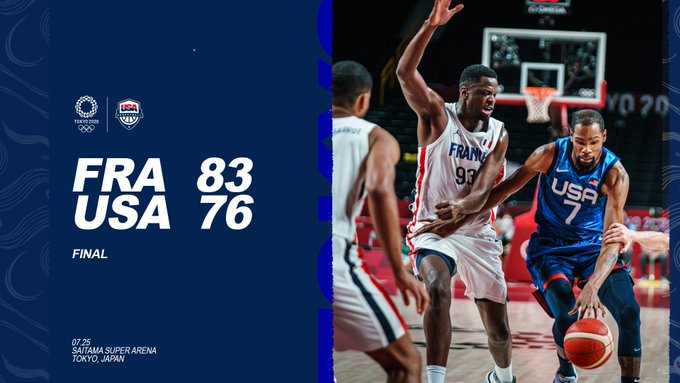 Croyez vous aux miracles?
ITEM 1
:
Jonathan Turley reported
, "The arrest of an FBI agent would always be newsworthy. Richard Trask of Kalamazoo has gone from making cases to being a case for prosecution. He faces up to ten years for allegedly assaulting his wife with intent to do great bodily harm. However, Trask was also key to the arrest of men in the alleged plot to kidnap Michigan Gov. Gretchen Whitmer. Those defendants — and some observers — have criticized the FBI for entrapping the men by pushing them into the conspiracy and facilitating their efforts. The question is whether Trask's arrest could undermine those cases. The answer is yes.
"There are legitimate concerns over the role of the FBI in the planning and preparation for this alleged conspiracy. As a criminal defense attorney, I have long been a critic of the degree to which the FBI often pushes defendants to take actions to trigger criminal charges. However, it is very difficult to make a case for entrapment and the agents know that.
"In the Michigan case, six men are charged with a conspiracy that involved kidnapping Whitmer but news outlets like BuzzFeed News have raised serious concerns over how much of the conspiracy was directed and facilitated by the FBI. At every critical juncture, agents like Trask appear to push the effort along, even overcoming reluctance of the alleged conspirators. That includes calling meetings where the conspirators first met and structuring the planning stage for the crime. The FBI even paid for room and foods to keep the planning going. Reportedly, the FBI informant ultimately rose to second in command of the conspiracy."
Why was the FBI trying to infiltrate a protest against the government?
And if that is permissible in a free society, why not go after Antifa and BLM, which staged violent riots that cost billions in property damage?
This lends credence to the idea that the storming of the Capitol was a set-up to distract from the 10,000 to 250,000 people who rallied at the National Mall for President Trump.
ITEM 2
: In its story on the arrest,
the New York Post said
, "It's not the first time the FBI's use of informants has come under fire.
"Since the 9/11 attacks, the FBI has reportedly recruited thousands of informants. Some, according to a recent investigation in The New York Times that centered on the dubious arrest and conviction of the so-called "Herald Square Bomber" by the use of an informant, said they were retaliated against if they refused.
"Shahawar Matin Siraj, was sentenced to 30 years in prison for trying to blow up Herald Square during a 2004 plot. The lonely 21-year-old, who had just moved to New York from Pakistan, ultimately decided he couldn't go forward with the plan, and apparently backed out of the scheme despite pressure from a pal, Osama Eldawoody, who turned out to be an FBI informant. Siraj was arrested anyway.
"Notorious Boston mobster Whitey Bulger always denied it, but the FBI admitted he'd been an informant for several years, beginning in 1975. While dishing out intel about various Boston and Providence, Rhode Island, crime families, Bulger was moved with impunity and without fear of prosecution when running his Winter Hill Gang out of Southie."
I remember how the FBI carefully videotaped DC Mayor Marion Berry doing coke with his mistress. Upon his arrest, he said, "Bitch set me up."
Upon hearing that, the jury acquitted him. Good call. The FBI should solve crimes, not create them.
ITEM 3: ABC reported, "As President Joe Biden completed 100 days in office, the country was optimistic about the coming year, but now, just after hitting the six-month mark, Americans' optimism about the direction of the country has plummeted nearly 20 points, a new ABC News/Ipsos poll finds.
"A majority -- 55% -- of the public say they are pessimistic about the direction of the country, a marked change from the roughly one-third (36%) that said the same in an ABC News/Ipsos poll published May 2. In the early May survey, Americans were more optimistic than pessimistic by a 28-percentage point margin. Optimism is now under water by 10 points. Looking ahead to the next 12 months, fewer than half -- 45% -- now report feeling optimistic about the way things are going, a significant drop from about two-thirds (64%) in the May poll."
Americans approve of his handling of covid 19, so the story yammered about that.
Paragraph 15 said, "Fewer than 4 in 10 Americans approve of the president's handling of immigration and the situation at the U.S.-Mexico border, crime and gun violence. Republicans have hounded Biden and Democrats over all three, as border crossings and violent crime rates, especially in Democrat-run U.S. cities nationwide, surge. That's reflected in Republicans' high level of disapproval -- ranging between 86% and 92% -- of the president's handling of the three issues, according to this poll."
The delta variant is a distraction from these issues.
Not mentioned in the story: inflation.
ITEM 4: Austin Petersen reported, "Vice President Joe Biden had some tough words for his incoming boss President Barack Obama when they were campaigning against each other back in 2008. Biden's defense of his Second Amendment rights seem strange in light of his new role as the Sheriff of the President's promised forthcoming anti-gun agenda."
Real Clear Politics Video quoted Biden as saying, "I guarantee you Barack Obama ain't taking my shotguns, so don't buy that malarkey. They're going to start peddling that to you. If he tries to fool with my Beretta, he's got a problem"
Beretta? I thought he owned a Pontiac Firebird and not a Chevy Beretta.
Son of a gun.
ITEM 5: We Love Trump reported, "Ashli Babbitt's Mom Gets A Standing Ovation At Trump Rally."
The federal government is literally killing Trump supporters and the press looks the other way.
ITEM 6: CNN reported, "A congressional primary in Ohio is revealing the generational and ideological fissures in the Democratic Party that have been largely hidden in the early months of Joe Biden's presidency -- but could burst into full view as the midterm elections approach.
"Nina Turner, the former state senator and prominent surrogate for Vermont Sen. Bernie Sanders' presidential campaigns, is battling the establishment-backed Shontel Brown, the Cuyahoga County Democratic chairwoman and county council member, in a race that also features 11 other long-shot candidates bidding to represent the 11th District, which stretches from Cleveland south to Akron.
"The August 3 primary comes ahead of a special election to replace former Rep. Marcia Fudge, who left the seat to join Biden's Cabinet as secretary of Housing and Urban Development. The winner of the Democratic primary is all but certain to win the general election -- a reality that has turned the contest into an intra-party struggle that could set the tone for more primary battles next year, as progressives target more veteran House members.
"At a campaign stop for Turner on Saturday, New York Rep. Alexandria Ocasio-Cortez told volunteers who were about to go door-knocking that the district represents a very rare chance for Democrats to chart a course for the party nationally without any concerns about electability."

This is the dirty little secret of the Congressional Black Caucus and Democrats from other safe seats. The radicals win the primaries. Once in Washington, they stick together and push the agenda to the left.
ITEM 7: The Wall Street Journal reported, "The kickoff of the Summer Olympics in Tokyo drew about 17 million viewers in the U.S. on Friday on NBC, a roughly 36% decline from the opening ceremony for the Games in 2016, according to preliminary figures from the network."
That's down from 40 million viewers on opening night in the 2012 London Olympics. Smallest opening since the 1988 Olympics in Seoul.
ITEM 8: The Daily Wire reported, "The U.S. women's national soccer team has finally admitted that they are paid the same if not more than the U.S. men's national team but are still arguing they don't receive equal pay because, they claim, they have 'to work more than a man and be much more successful' to receive 'about the same pay.'
"The Hill reported that the women's team has appealed the May 2020 decision of Judge Gary Klausner, who dismissed the team's claims that they were discriminated against because of their gender on the issue of pay. As The Daily Wire reported at the time, Klausner noted that the women's team rejected the same pay structure that the men's team uses."
The men's team draws more viewers and spectators.
Plus the men can beat 14-year-old boys.
ITEM 9: The New York Post reported, "an off-duty New York City firefighter walking his dog in a Queens park was attacked by a vicious mob of teens — one of whom kicked off the beatdown by declaring it was Fight Night, disturbing new video shows.
"The 44-year-old victim said he was strolling with his 3-year-old Labradoodle Dylan in Juniper Valley Park in Middle Village at around 9:55 p.m. Friday when he was suddenly targeted by the mob."
Expect more.
Democrats have unleashed their hounds from hell with the help of a gullible media.
It was a mostly peaceful beatdown.
ITEM 10: USA Today reported, "Amid a jump in violent crime in this and other cities nationwide, Detroit residents report being much more worried about public safety than about police misconduct, a new USA Today/Suffolk University/Detroit Free Press Poll finds.
"By an overwhelming 9-1, they would feel safer with more cops on the street, not fewer. Though one-third complain that Detroit police use force when it isn't necessary – and black men report high rates of racial profiling – those surveyed reject by 3-1 ... to defund the police."
Detroit is 78% black.
When you defund police, you put black lives at risk.
Liberals know this. Black lives do not matter to them. Power does.
ITEM 11: Breitbart reported, "The Department of Justice has dropped charges against five members of the Chinese military whom federal prosecutors previously accused of lying to obtain visas to get jobs and a doctoral spot at United States universities.
"Late last week, prosecutors wrote in a court brief that they would be dropping their criminal cases against China military members Juan Tang, Chen Song, Kaikai Zhao, and Guan Lei — all of whom had been accused of fraudulently obtaining visas to secure roles at U.S. universities in California and Indiana.
"DOJ officials told the Wall Street Journal that the department dropped the visa fraud charges after a re-review of the cases and justified the move, saying the Chinese nationals had already served months in federal prison while awaiting trial."
Biden works for Chairman Xi.
ITEM 12: Just the News reported, "The Department of Justice under President Biden agrees with former Attorney General William Barr's October 2020 special counsel order that John Durham's report on the Trump-Russia investigators should be made public upon completion."
That means Biden already knows what the report will say.
Bullshit Durham is not writing a report. He is writing a news release.
I told you no excitement without an indictment.
ITEM 13: BizPac Review reported, "Tucker Carlson was recently accosted in a fly fishing shop in Livingston, Montana, by someone who people have referred to as 'Montana man.' The video has captured widespread attention, but new information has arisen about the man who called Tucker the 'worst human being.'
"The belligerent man berating Carlson in front of his daughter uploaded the video of the incident onto Instagram under the account Dan Bailey."
BizPac Review then doxxed Good Old Dan.
ITEM 14: Emerson Polling announced, "With less than two months until the California recall election, a new Emerson College/Nexstar Media poll shows voters are split on whether Governor Gavin Newsom should be recalled in September: 43% say they would vote to recall Newsom at this time, and 48% say they would vote to keep him in office."
So the narrative is he will beat the recall.
Larry Elder at 16% leads the field to replace Newsom.
That's nice.
Now you know why the secretary of state wanted to keep Elder off the ballot.
ITEM 15: The Epoch Times reported, "Gov. Gavin Newsom acted in an unconstitutional manner when he implemented covid 19-related mandates barring private school children from in-person classes, the U.S. Court of Appeals for the 9th Circuit has ruled.
"A July 2020 lawsuit filed by the Center for American Liberty and 20 plaintiffs challenged the Democrat governor's order that barred in-person teaching in 32 of California's counties. Several of those plaintiffs said Newsom had overstepped his authority and acted illegally by denying parents control over their children's education."
A Trump judge wrote the majority opinion.
ITEM 16: Breitbart reported, "It's official: LeBron James is no Michael Jordan. In its second week, the obnoxiously woke, fading basketball talent's Space Jam sequel collapsed with a 68% drop. The $150 million title grossed a crippling $10 million in week two, bringing its total gross to just $51 million."
When you spend more time punishing Pepe Le Pew to appease the Me Too crowd than you do on your script, you are sure to bomb.
Plus, LeBron is an insufferable jerk.
He'd make a good villain for Bugs Bunny to humiliate.
FINALLY, more on the moron Cleveland Indians name change.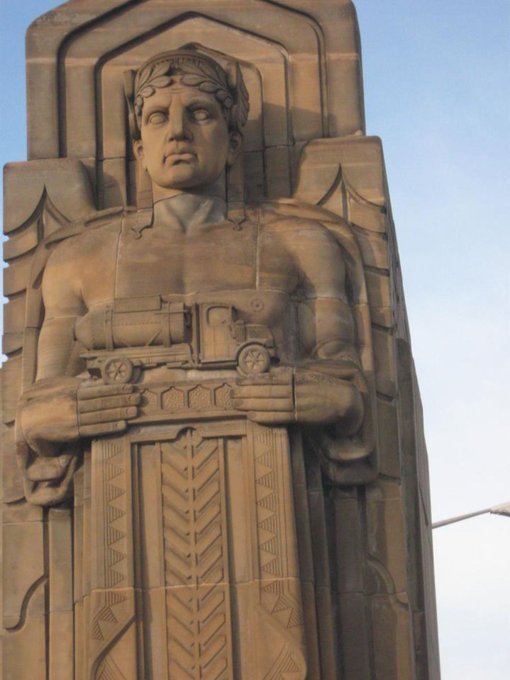 The Guardians of Traffic are stone sculptures on the Hope Memorial Bridge, which ends near the ballpark. One of the stonemasons was Harry Hope.
Father of Bob.
The name was changed from the Lorain-Carnegie Bridge (which are the two boulevards it links) in 1983, 51 years after it was completed. Some name changes are not evil.
I still do not see how naming a baseball team the Indians disrespects them.