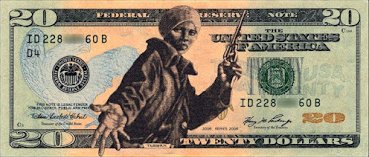 Harriet Tubman was the escaped slave who kept returning to the South to liberate other slaves. Some people want to put her on the $20 bill to replace the slave-owning founder of the Democrat Party, Andrew Jackson.
Senfronia Calpernia Thompson, 82, is a confused woman who has been in the Texas House representing Houston for 49 years.
Thompson believes she is a modern Harriet Tubman.
Fox reported, "Texas State Representative Senfronia Thompson – one of the Democratic lawmakers that fled Austin for D.C. to deprive the state legislature of a quorum to vote on election integrity legislation – delivered a fiery speech in which she appeared to compare Texas officials threatening her arrest with the act of a slave escaping the plantation."
She is nothing like a slave leaving a plantation.
She is just like a spoiled brat who is throwing a tantrum because she is not getting her way.
Comparing herself, a duly elected official for nearly a half-century, to a slave is pretty ignorant.
What she and her colleagues did is not a first. She is not being arrested because she is black. She ran for public office of her own free will and now she refuses to do her job.
Legislators fleeing a state to deny a quorum are legendary. The reason they leave the state is to avoid arrest, which would force them to show up for work and give the majority a quorum so business could be conducted.
While unusual, what Thompson and company are doing is a well-established desperation move by the party out of power. Occasionally it works.
It was pretty bad when Democrats dusted off Jim Crow and dragged him into the debate over whether mail-in ballots must be verified and whether people must show an ID at the polls.
Texas legislators hopped onto a private plane to fly to DC, where they infected at least one White House staffer and at least one Pelosi staffer with covid 19. At least 6 of the Texas Democrats also caught covid 19 as well. The party has stopped reporting on its superspreading of covid.
Flying in an airplane is a far cry from traveling covertly in the dead of night through slave states to free slaves, knowing that if caught you can be enslaved again, but likely will be lynched.
I get that Democrats are desperate to hang on to power having stolen the last election.
But what I don't get is why through overuse they are turning slavery into a word as meaningless as Nazi, which through misuse now means someone with whom you disagree.
Maybe the plan is to water down slavery and Jim Crow to the point where they are harmless things.
If true, that is pretty darned wicked, even for Democrats.