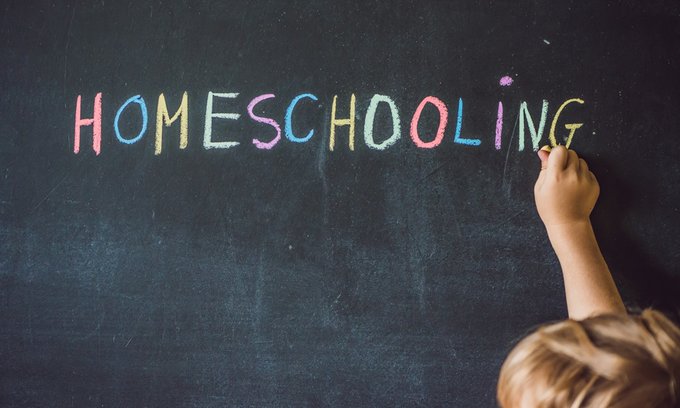 The Epoch Times reported, "Homeschool Applications Double In California."
The story said, "The number of home school applications submitted to the California Department of Education soared during the 2020-2021 school year, state data indicates.
"There were 34,715 private school affidavits (PSAs) for five children or less submitted during the most recent curricular year. In California, homeschools are recognized as private schools, and homeschooling families are required to submit an affidavit to the DOE annually.
"The most recent homeschool figures are more than twice as high as they were during the 2018-2019 school year, when 14,548 PSAs were filed. There were 22,433 PSAs filed during the 2019-2020 school year."
The numbers are minuscule in a state of 40 million or so people.
However, the rest of the nation is in rebellion against public schools.
The story said, "Between spring and fall of 2020, the percentage of homeschoolers nationwide more than doubled, jumping from 5.4% to 11.1% in less than four months."
The parents of 1 in 9 students believe public schools are so terrible that they would rather keep the kids home and teach them themselves.
Well, it is just the white kids, right? They don't matter because whites will soon be a minority. Black and Hispanic kids will easily displace them in unionized public schools.
The story also said, "The largest increase in homeschoolers was especially notable among minority groups, including black and Hispanic learners.
"In African American households, the proportion of homeschooling quintupled from 3.3% in spring 2020, to 16.1% in fall 2020.
"In Hispanic households, the number of homeschooling households doubled in the same time, from 6.2% to 12.1%."
You can be darned sure parents aren't teaching their kids CRT. Why, some may even be reading The Bible.
Liberals are alarmed.
1 in 6 black kids stay at home to learn instead of going to school to be indoctrinated.
PBS reported, "If schools fail to secure the trust of parents, advocates and educators worry that the public education system could see a falloff in enrollment, particularly among families of color. Some advocates also fear that schools faced with a larger proportion of students who are struggling or frequently absent will respond with overly punitive approaches, worsening racial inequality."
Translation: Black parents must sacrifice their children for the sake of the community, comrade.
The covid push to homeschool is interesting. Black families are more likely to homeschool now than Hispanic families who are more likely than whites who are more likely than Asians.
That is the reverse of academic performance.
My guess is black schools are losing their best students. My guess is that those students will perform better. And my third guess is they won't be liberal.