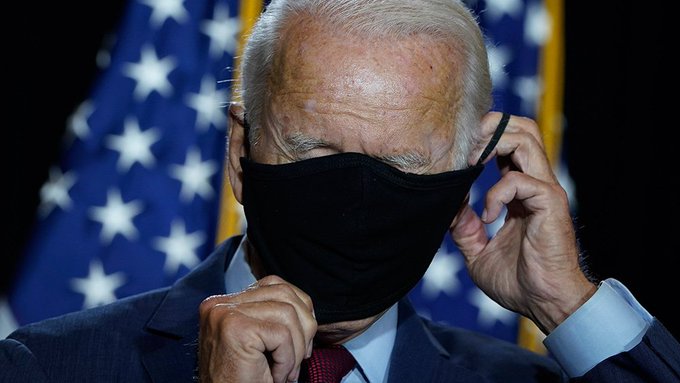 Things are looking pretty good for Republicans a year out from the 2022 election.
Just as they looked good a year out from the 2020 election.
USA Today reported
, "Why was Joe Biden in Ohio yet again? Because 2022 is a now-or-never moment for Democrats."
The story hinted that Biden stole the 2020 election.
The story said, "Biden didn't do any better against Trump in 2020 than Hillary Clinton did in 2016; both Democrats lost Ohio by 8 points. Republicans comfortably won every statewide office – even though the Republican speaker of the Ohio House, Larry Householder, was arrested a few months before the election. In July of 2020, Householder and four others were charged with taking $60 million in bribes for a bailout of the nuclear power industry in the state. Last month, the Ohio House of Representatives took the dramatic step of expelling him."
Ohio was a bellwether from 1860 on, missing only a couple of elections. If Biden lost as big as Hillary did in 2016, that means he should have lost the entire election as she did, especially since Trump added 12 million voters to his total in 2020.
Biden's early campaigning in Ohio doesn't seem to help especially when his townhall was half-empty.
He is the best asset Republicans have now. Democrats portray him as Uncle Joe and people seem to agree.
But when problems arise, you do not want Uncle Joe. You want a president.
Midterms are the time the party out of power gains seats. Republicans in 2010 gained 63 House seats and 7 Senate seats.
Democrats want to turn 2022 into 1934. That was one of only two times in more than a century that the party occupying the White House gained seats in both the House and the Senate. (Update: I overlooked the 2002 Republican gains of 8 seats in the House, and 2 in the Senate which flipped the Senate back to Republicans.)
At the end of the 1934 midterm, Democrats had a 69-25 majority in the Senate and a staggering 322-103 majority in the House.
Credit the depression. While FDR had not improved the situation, there was an appearance of movement and people still blamed Republicans for the economic collapse.
Democrats see covid 19 as the 21st century depression. They believe they can maintain and expand their power continuing the mask theatrics, fussing over vaccines, and locking us down again.
The Party Of Obama may be onto something. Where are our covid 19 protests? The nation has accepted trading liberty for temporary security. From on high, Ben Franklin shakes his head in disgust.
They also have discovered they can shut down rallies and imprison dissidents indefinitely This is on top of the ballot stuffing that they call ballot harvesting.
If Democrats can sell covid 19 as the Great Depression, watch out.
But look at their salesman.
He gives both Republicans and Trump supporters hope.