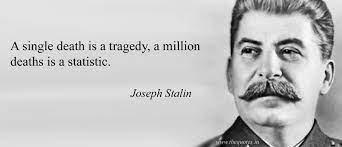 In the media's efforts to end private gun ownership, reporters glommed on to Gun Violence Archive, a source that claims to have statistics on shootings and killings.
The Hill reported
, "At least 915 shootings took place across the country last week, leaving at least 430 people dead, according to ABC News and the Gun Violence Archive.
"The shootings, which occurred between Saturday, July 17, and Friday, July 23, wounded 1,007 people, according to ABC.
"The stunning numbers illustrate the spike in gun violence across the U.S."
Stunning, but not surprising.
If you stick a knife in a socket, expect to be shocked.
Last summer, the media stuck a big knife in inner city violence by pretending nightly riots were mostly peaceful protests.
Now ABC and the Hill feign surprise at the rise in crime.
Not content with the yellow-journalistic spread of the numbers, the Hill ginned up the numbers by including suicides, as the Hill reported, "There were more than 43,000 gun deaths in 2020, which was the largest number in at least two decades, according to the Gun Violence Archive, a nonprofit group that tracks gun violence data. The number of gun-related deaths, however, is expected to eclipse that record this year, with more than 24,000 gun fatalities already recorded in 2021."
24,000 of the gun deaths in 2020 were suicides.
13,000 of the gun deaths this year were suicides.
Honest reporting requires this to be mentioned because that is how the source put it.
The archive said there were 19,379 gun violence deaths and 24,090 gun suicides in 2020.
The stoking of ghetto violence is part of the plan to end the Second Amendment. And yes, this is ghetto violence because a disproportionate number of these killings and mass shootings (as the media calls them) are young black men killing other young black men.
The Hill said, "July 18 was the worst day for gun violence in the U.S. last week, according to ABC News. Roughly 22% of all gun-related incidents occurred between midnight and 3 a.m."
Well, there you go. Slap a midnight curfew in Chicago and other Democrat-run hellholes, and gun violence will drop 22%.
A curfew could have saved 4,188 lives last year.
After 67 years of study, I have come to the conclusion that nothing good happens outside between midnight and dawn.
Of course, invoking a curfew would require Mayor Lightfoot and the other Democrat mayors to care about what happens to young black males.
They don't.
Democrats want the body count to rise because they believe this will lead to the repeal of the Second Amendment.
A reader wrote me, "The leftists may destroy football. The leftists may destroy baseball. The leftists may destroy hockey and basketball, but one thing the leftists will never destroy is the shooting sports scene in Chicago."
It serves them well.