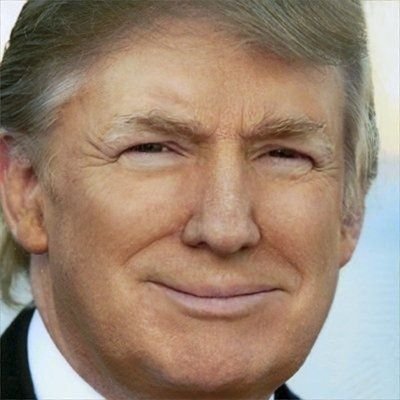 The Daily Mail reported, "COVID-19 'has NO credible natural ancestor' and WAS created by Chinese scientists who then tried to cover their tracks with 'retro-engineering' to make it seem like it naturally arose from bats, explosive new study claims."
This revelation confirms what French Nobel prize winning scientist Luc Montagnier said more than a year ago.
He said, "The Wuhan city laboratory has specialized in these coronaviruses since the early 2000s. They have expertise in this area."
The Wuhan lab is a biomedical warfare weapons lab. Either by accident or design, Red China unleashed this virus on the world and got the world to kneel before Red China.
The American press aided and abetted this by continually throwing shade on President Donald John Trump. It was sedition on a mass scale.
A year ago, Forbes was among the publications ardently supporting Red China's claim that the virus was natural.
Forbes magazine's Jack "I'm a news reporter for Forbes" Brewster wrote, " The theory COVID-19 originated in a laboratory in Wuhan, China — and not naturally in wildlife — has emerged as an explosive claim pitting scientists, who remain skeptical of the claim, against Trump administration officials, who have rallied around the theory as the White House turns to deflecting attention away from criticism it faltered in its handling of the outbreak and casting blame onto China."
That is a twofold lie. Not only did Brewster and Forbes vouch for Chairman Xi's innocence in this war crime, but Brewster and Forbes lied about President Trump's response.
He restricted travel to Red China before the press was calling it a pandemic. He declared it a national health emergency before deaths hit 100.
When states asked for ventilators, he got them.
When states asked for masks, he got them.
When states asked for temporary hospitals, he got them.
And he began Operation Warp Speed and promised a vaccine by year's end. NBC mocked him in a post, "Fact check: Coronavirus vaccine could come this year, Trump says. Experts say he needs a 'miracle' to be right."
But conservatives know the words fact check are a red flag that the story is cow manure. And so this one was.
The Forbes piece blowing off even the possibility that Red China concocted Covid 19, said, "January 26: The conservative Washington Times publishes a report with the menacing headline 'Coronavirus may have originated in lab linked to China's biowarfare program,' which immediately gets global pickup."
The story fell on deaf ears.
The press has tried for years to debunk Donald Trump. Every time, it has failed.
Let's see, there was that Russian Collusion hoax. Remember? CNN and the rest stated as a fact that Putin and The Donald fixed the 2016 election.
Now they say it would be impossible to fix the 2020 election.
Then there was his revelation that Obama spied on him. The press chortled that the claim came "without evidence," even though Obama shared transcripts of the wiretapping (NYT's word) for a Page One story on Inauguration Day that cast shade on President Trump.
President Trump was right about the economy. He got unemployment down to a 50-year low of 3.5%.
But the press hates The Donald and its favorite claim is that President Trump says things "without evidence." Never before did we have a press that hung "without evidence" to every simple declarative sentence a president makes. In fact, I cannot recall the without evidence tag on any previous presidential statement.
Kelly McBride, NPR's public editor, wrote last September 3, "When a reporter asked President Donald Trump for his thoughts on the teenager who killed two protesters and injured a third person in Kenosha, Wisc., Trump said, it looked like self-defense.
"The lead of the NPR story later that day reads that Trump claimed 'without evidence, that it appeared the gunman was acting in self-defense'."
I am puzzled by what evidence is necessary to confirm that something looks like self-defense.
But if Donald Trump said it looks like a beautiful day, NPR and the rest would call it a claim and say that he said it without evidence.
If journalists were half as skeptical about claims by government officials, there would be no deep state because incompetents like Tony Fauci would have been outed decades ago.
And I say that without evidence, of course.
Just like the press said covid 19 was natural.