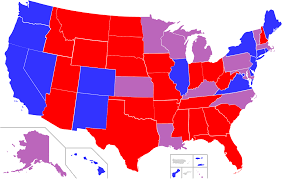 The story is becoming routine. The Reload reported, "Kansas gun-rights advocates won a battle with governor Laura Kelly (D.) on Monday when a gun-carry bill passed over her veto.
"18 to 20-year-olds in the state, who were already legally allowed to openly carry guns, will now be allowed to apply for concealed carry permits. The state Senate passed the override vote 31-8 with two cross-over votes of support from Democrats. The House passed it 84-39 along party lines.
"Gun-rights advocates had been pursuing the change for the past four years. Republican majority whip Blake Carpenter celebrated the bill's passage with a signing ceremony that featured a number of fellow Republicans and gun-rights activists."
Forget the Days of Our Liz soap opera in Washington. (Like sand in our gearbox, so go the Days of Our Liz.) Republicans are getting the job done on the state level.
Consider the Second Amendment for a moment. In the face of rising public bleats for more and more gun control over the past quarter-century, Republican legislators have slowly rolled back bans and restrictions on concealed weapons.
We have gone from changing "may" to "shall issue" permits to not requiring permits at all. Vermont never had such a law. Why should anyone else?
Then there is abortion. Republican lawmakers have rolled back abortion on demand to the point where states are double-dog daring the Supreme Court to re-visit Roe v. Wade.
Then there is school choice. Indiana is leading the way to attaching tax dollars for education to the student, not the school.
Then there are voting rights. Voter ID and ballot security laws are popping up all over.
Then there are cis rights. States are banning boys from competing in girls sports.
Then there is critical race theory. Republican state legislatures are resisting that racist revision of our great country's history.
Mind you, all this comes in the face of deafening protests by the media, Corporate America, and the cry bullies. You run for a part-time state legislator job to promote your law practice, and the next thing you know the left is doxxing you.
The courage of state legislatures and governors is becoming legend. Ron DeSantis is not alone in standing up to the mob.
No, they are not perfect. Kristi Noem caved on the transgendered bill. But she was there for us when everyone else was shutting down their state in the face of Communist Covid.
So let us hear it for Kansas. And Georgia. And even West Virginia.
The Liz Cheneys in Congress may bend over for Democrats, but there is a lot of spine in flyover country. The revolution is happening. Just not in the halls of Congress.