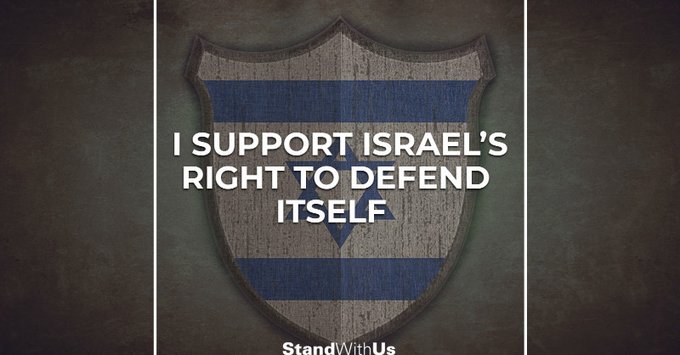 ITEM 1: Fox reported, "More than 1,000 gas stations in the Southeast reported running out of fuel, primarily because of what analysts say is unwarranted panic-buying among drivers, as the shutdown of a major pipeline by a gang of hackers entered its fifth day Tuesday."
Oh?
The story said, "Government officials acted swiftly to waive safety and environmental rules to speed the delivery of fuel by truck, ship or rail to motorists and airports, even as they sought to assure the public that there was no cause for alarm.
Oh?
Suddenly the left has abandoned it's WE MUST SAVE THE EARTH NOW BEFORE IT'S TOO LATE because their limos need fuel.
Make no mistake. This was another terrible attack on our economy by our adversaries. We are in a trade war with Red China, and have been for decades. Red China has used biomedical warfare (covid) and its monopolies on key components to its advantage. You expect a country that uses slave labor to play fair?
President Trump hit Red China in the breadbasket when he canceled the Paris Accord, which is designed to cripple our economy by imposing silly restrictions on our industry. Red China and India face none of these restrictions.
Biden re-imposed this deal.
We are playing into the hands of those who seek to destroy us.
ITEM 2: Zero Hedge reported, "In 2001, Gary Schultz was Penn State's senior vice president for finance and business when he was told that assistant football coach Jerry Sandusky had sexually assaulted a boy in the school's locker room shower.
"But neither he nor any other Penn State administrators who were told about the incident reported it to law enforcement, childcare, or youth services.
"Schultz was charged with perjury and failing to report to authorities allegations of sexual contact with a minor. However, he retired from Penn State and collected a $330,699 annual pension.
"He pleaded guilty to endangering the welfare of children in March 2017, was sent to jail and released in September 2017.
"Schultz was given a six-to-23-month sentence, with only the first two months in jail and the remainder on house arrest, followed by probation.
"While Pennsylvania has a pension forfeiture law that strips pensions from public employees convicted of job-related crimes, Schultz's crime fell between the cracks, allowing him to continue collecting his $330,669 yearly pension."
2 months in jail and a $330,669 a year pension.
Who said crime does not pay?
ITEM 3: The New York Times said one in 10 members of Congress will die in office. It is The Lord's term limits.
NYT then said, "That history has some Democrats worried that deaths or illnesses could derail President Biden's efforts to pass ambitious bills through Congress, which his party controls by the narrowest margins in decades."
This happens when your party becomes a gerontocracy. This reminds me of the Politburo in the final days of the Soviet Union. Not only do Democrats have the same agenda and policies as the communists, but the average age of a Democrat senator is the same as those old communists.
However, governors can replace dead senators rather quickly, so Republicans should not get their hopes up. Even if both Vermont senators and Dianne Feinstein pine for the fjords tomorrow, as Monty Python delicately put it, their successors would be in the Senate within days if not hours.
ITEM 4: Agence France-Presse reported, "California's governor Gavin Newsom unveiled plans Monday to send direct cash payments to two-thirds of residents under a $100 billion plan to assist economic recovery from the Covid-19 pandemic."
The recall just ended.
That is a pretty neat trick. He's using taxpayer money to buy taxpayer votes.
ITEM 5: Via The Hill, Democrat Governor Tim Walz of Minnesota said, "My message to folks is there's a lot of good reasons to get vaccinated, but for some of them, you know, if you need another one, go get vaccinated so you're alive to vote against me in the next election."
He is a difficult man to hate.
ITEM 6: Via ABC, Republican Senator Susan Collins lectured CDC director Rochelle Walensky.
Collins said, "I always considered the CDC to be the gold standard. I don't anymore."
And she said, "So, here we have unnecessary barriers to reopening schools, exaggerating the risks of outdoor transmission, and unworkable restrictions on summer camps. Why does this matter? It matters because it undermines public confidence in your recommendation, in the recommendations that do make sense, in the recommendations that Americans should be following."
In her reply, Walensky babbled on about stakeholders and consumers.
We the people are not stakeholders and consumers.
We are Americans.
It is time Washington DC began respecting that again.
ITEM 7: Just the News reported, "GOP Senator Ernst suggests party's effort to oust Cheney from House leadership is cancel culture."
Senator Joni Ernst said, "Cancel culture is cancel culture no matter how you look at it. Unfortunately, I think there are those that are trying to silence others in the party."
Liz the Impeacher is not being kicked out of leadership because she said something non-PC.
They are dumping Dick's Daughter because she failed at leadership.
Remember when conservatives swooned because of her castrate-the-pig ad about knowing how to cut the pork? It turns out, she knows only how to slop the pigs.
She got to Washington and the budget exploded.
ITEM 8: Zero Hedge reported, "Before Bill Gates was known as an elitist nerd masquerading as a leading vaccine expert, the Microsoft co-founder was a hard-partying womanizer who recruited local strippers to attend naked pool parties, and had major issues with infidelity even after marrying Melinda, according to a biography."
And Melinda's lawyers (or someone) is spreading rumors about Gates being a buddy of Jeff Epstein.
Looks like he'll lose more of his fortune to his ex than Bezos lost to his.
ITEM 9: The New York Times reported, "The Department of Homeland Security on Tuesday dedicated an arm of its intelligence division to target domestic terrorism and opened a new center to help state and local law enforcement combat violent extremists, the latest Biden administration efforts on the problem in the wake of the Jan. 6 siege on the Capitol."
Biden defines domestic terror as voting for Donald Trump.
But where is Dubya to call us the political movement of peace?
ITEM 10: Reuters reported, "U.S. stocks closed lower on Tuesday as rising commodity prices and labor shortages fed fears that despite reassurances from the U.S. Federal Reserve, near-term price spikes could translate into longer-term inflation.
"While all three indexes pared their losses from session lows, the sell-off was fairly evenly dispersed across the sectors."
It is time for a correction, which would help the economy. Stock prices are too damned high.
A 10% drop followed by a recovery 6-12 months later would be like releasing steam. Otherwise, the market could explode later.
ITEM 11: Breitbart reported, "The Walt Disney Co. is pushing back after leaked documents revealed the company is promoting critical race theory to its employees, including the ideas that the U.S. has a long history of 'systemic racism' and that employees should strive for equity, which it defines as the 'equality of outcome'."
LOL.
The only systemic racism in America today is putting down white people as second-class citizens.
ITEM 12: Reuters reported, "Over 100 former Republican officials will sign a letter on Thursday declaring that if the Republican Party does not break with former President Donald Trump and change course, they will back the creation of a third party."
Bu-bye.
See ya.
Don't forget to take your ball with you.
Hope you find another pedophile millionaire to bankroll this endeavor.
ITEM 13: Newsweek reported, "As demand for gasoline jumped 20 percent nationwide Tuesday, Georgia's governor took the lead among state leaders with an executive action aimed at curbing demand following last Friday's debilitating ransomware attack on the Colonial Pipeline. Governor Brian Kemp suspended the state's gas tax and declared a state of emergency as a direct result of the petroleum shortages caused by the cyberattack.
"Energy data collection website Gas Buddy said that five states—Georgia, Florida, South Carolina, North Carolina and Virginia—collectively saw gasoline demand skyrocket more than 40 percent on Monday alone. The 5,500-mile Colonial Pipeline supplies nearly half the diesel and gasoline consumed along the entire East Coast.
"Energy analysts say Kemp's Tuesday executive order to head off the shortage is likely the first of many in several states this week."
Nice to see Kemp act like a Republican.
ITEM 14: Breitbart reported, "A coalition of black business owners and leaders held a press conference Tuesday where they demanded corporations, particularly those in Atlanta, Georgia, understand the diversity of opinions in the black community before taking political stances.
"The event, which was co-hosted by Black Americans for a Better Future Education Fund and the Georgia Black Republican Council, also sought to call out left-wing activist Stacey Abrams for her role in prompting Major League Baseball to withdraw its All-Star Game from the Peach State, telling Americans that Abrams' views do not reflect that of all black Americans."
No one represents all people of any race.
It takes courage to stand up to black Democrats like this.
ITEM 15: Not the Bee reported, "Here's a 97-item Privilege Checklist courtesy of the YWCA that is 100% real. You're welcome."
Michelle Obama scored 96 of the 97 privileges.
If only she were white.
Then she would have gotten 12.
ITEM 16: Fox reported, "Sen. Rand Paul, R-Ky., and Dr. Anthony Fauci sparred once again at a Senate hearing Tuesday, this time over the funding of the controversial Wuhan Institute of Virology -- the Chinese lab that is believed to have played a role in the initial outbreak of COVID-19."
PAUL: "Dr. Fauci, do you still support funding of the NIH funding of the lab in Wuhan?"
Fauci refused to answer the question.
FAUCI: "Senator Paul, with all due respect, you are entirely, entirely and completely incorrect. The NIH has not ever and does not now fund gain of function research in the Wuhan Institute of Virology."
Ah, so we gave Red China millions but did not support "gain of function research."
Perhaps a prosecutor should investigate whether Fauci committed perjury. Obstruction of Congress was considered a crime by Democrats not too long ago.
ITEM 17: Biden approved offshore windmills near the Democrat stronghold of Martha's Vineyard, home of one of Obama's many mansions.
President Trump said, "Congratulations to Martha's Vineyard in Massachusetts for the privilege they will have in looking at massive windmills that have been approved by the Biden Administration and are being built, in China of course, as part of an extraordinarily large wind farm. Wind is an incredibly expensive form of energy that kills birds, affects the sea, ruins the landscape, and creates disasters for navigation. Liberals love it, but they can't explain why. In any event, Martha's Vineyard, an absolutely wonderful place, will never be the same. Good Luck!"
How nice of him to wish the Democrats good luck.
They will need it.
ITEM 18: Submitted without comment.
Alabama woman pleads guilty to robbing banks for plastic surgery money https://t.co/S0gpE5paWp

— The Daily Beast (@thedailybeast) May 12, 2021
FINALLY, Rumble posted a video and reported, "OJ Simpson Says Liz Cheney Tells the Truth, Endorses Her."
He cut to the heart of the matter in that video.