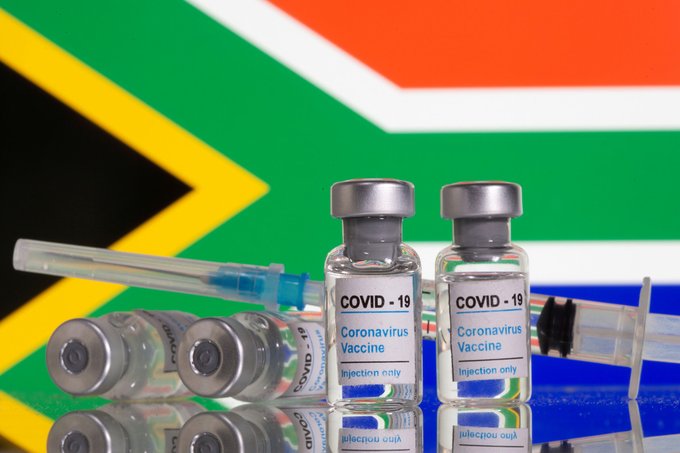 For $2 billion, South African president Cyril Ramaphosa could buy 100 million doses of Pfizer's coronavirus vaccine, which would easily cover the nearly 60 million people who live in his country.
But why buy when you can cry racism and maybe get the stuff free?
The New York Post reported
, "Ramaphosa said on Monday that if wealthy nations hogged COVID-19 shots while millions in poor countries died waiting for them it would amount to 'vaccine apartheid.'
"South Africa and India have been pushing for a waiver on some intellectual property (IP) rights for vaccines and medicines at the World Trade Organization.
"U.S. President Joe Biden backed the proposal last week, though it may still take months to reach a deal.
"Ramaphosa called on South Africans to support the waiver in a weekly newsletter, saying vaccines should be 'a global public good'."
You know what would do a real public good?
Paying Pfizer for the vaccines because that would encourage capitalists to invest time, energy, and money in stopping the spread of diseases and viruses like this.
He and leaders of other backward nations want to get something for nothing.
Ramaphosa wrote, "It is about affirming our commitment to the advancement of equality and human rights, not just in our own country but around the world.
"A situation in which the populations of advanced, rich countries are safely inoculated while millions in poorer countries die in the queue would be tantamount to vaccine apartheid."
Speaking of equality and human rights, South Africa is seizing farms families have owned for generations simply because the farmers are white.
Ramaphosa knows better.
South Africans are getting vaccinated. The story ended, "South Africa has ordered enough COVID-19 vaccines for 46 million of its 60 million people via bilateral deals with Johnson & Johnson (J&J) and Pfizer. The J&J shots will be made locally by Aspen Pharmacare."
That is the way you do things.