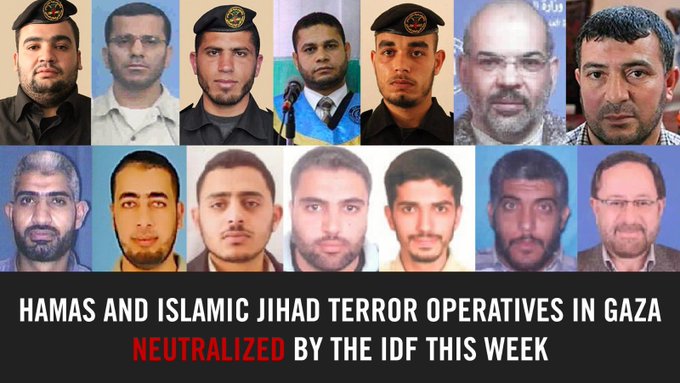 Follow the money. On April 7, Al Jazeera reported, "The Biden administration has announced plans to resume funding for the United Nations agency that supports Palestinian refugees, which has faced a dire financial situation since former US President Donald Trump cut US assistance in 2018."
President Trump cut off the aid because Palestinian leaders keep terrorizing Israel.
Arab News said the US gift was $235 million. It said, "The plan calls for $150 million through the United Nations relief agency UNRWA, $75 million in US economic and development assistance and $10 million for peace-building programs, Blinken said in a statement."
That is a lot of money to give to Palestinians whose leaders have refused peace settlements for 73 years.
AJ said, "UNRWA provides aid and other services, including healthcare and education, to about 5.7 million Palestinian refugees in the occupied West Bank and Gaza Strip, Lebanon, and Jordan – and the agency welcomed the US announcement."
Paying for schools and medical care frees up money for Palestinian authorities to buy rockets.
That one month after Biden released the money, the rocket attack began.
With the American press decidedly anti-Semitic in its reports, I offer the German account of what is happening.
Deutsche Presse-Agentur reported, "Palestinian militants have now fired more than 1,600 rockets from Gaza at Israel since the latest flare-up of fighting began earlier this week, Israel's military said early on Thursday.
"Around 400 of the rockets went down over Gaza and failed to reach Israeli territory, spokesperson Jonathan Conricus said. The success rate of Israel's Iron Dome aerial defence system continues to average a success rate of around 90% at intercepting rockets, he added.
"Seven people have died in Israel since the rocket launches began on Monday -- six civilians and one soldier, Conricus said.
"In the Gaza Strip, 83 people have died amid the fighting, according to the Palestinian Health Ministry.
"Israel's military has attacked around 600 targets in the Gaza Strip, including rocket production and storage facilities, according to Conricus.
"A tunnel was also targeted that Conricus said was used partially to hide fighters. It was built under a school in a populated area."
A school.
Once again, Palestinians terrorists use children as human shields. Golda Meir was so right when she said, "Peace will come when the Arabs will love their children more than they hate us."
The rest of Arabia has accepted Israel's right to exist. Getting their asses kicked in three wars (1948, 1967, and 1973) taught them not to bother Israel.
The Palestinians are the Hiroo Onoda Brigade of the Yom Kippur War.
Biden of course sides with these losers because the deep state wants war, not peace, which is one of the reasons the deep state opposed President Trump.
With Democrats back in the saddle, the CIA and State Department are free to stoke wars. $235 million in aid frees up money to buy a lot of rockets.
1,600 and counting.