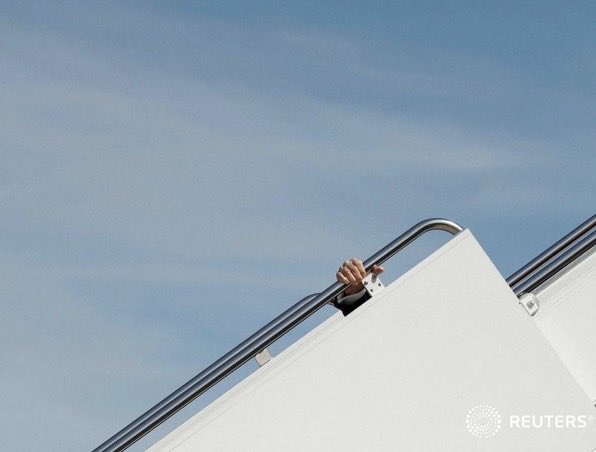 Remember way back on January 19, when America had a president?
The Biden administration sent one of its boys -- national security adviser Jake Sullivan -- on CNN to rattle a saber over the imprisonment of Russian opposition leader Alexey Navalny, who is in prison on embezzlement charges, a fact that CNN conveniently omitted from its report.
Sullivan said, "We have communicated to the Russian government that what happens to Mr. Navalny in their custody is their responsibility and they will be held accountable by the international community. In terms of the specific measures that we would take, we are looking at a variety of different costs that we would impose and I'm not going to telegraph that publicly at this point.
"But we have communicated that there will be consequences if Mr. Navalny dies."
Ah yes, the vaunted International Community.
You know, the same lummoxes who cower before Red China and refuse to call it out for enslaving and sterilizing a million Uighur Muslims.
Why are we punishing Russia for imprisoning Navalny? Our own American dissident, Lyndon LaRouche, went to prison after being convicted of mail fraud after running for president in 1976, 1980, 1984, and 1988. He ran four more times, including 1992 when he ran from prison.
Being a dissident does not grant one immunity from prosecution. Let us not deify Navalny. He falls somewhere between Konrad Adenauer and LaRouche when it comes to dissidents.
The same people who decry a fake interference by Russia in our 2016 presidential campaign are trying to interfere with Russia's next election.
The hypocrisy does not bother me because I expect Washington Establishment politicos and pundits to be hypocrites who do exactly the opposite of what they say.
My complaint is that this is a phony issue compared to the very real enslavement and pending genocide of Uighur Muslim in Red China.
Threats of sanctions on Russia are tiresome and pointless.
Sanctions on Red China would get response.
But Biden owes his presidency to the Communist Covid, does he not?
So the sabers are rattled on CNN against Russia, while Nike continue to import its slave-made shoes unmolested.