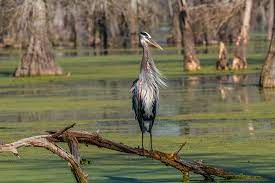 Josh Dawsey, an "investigations and enterprise reporter" for the Washington Post, tweeted, "I am reminded most every time I fly out of DCA that it might be the best airport for domestic flights in the US. Close to city, quick car-to-gate time, not that crowded, clean, nice & easy to navigate — especially now that 35X is gone. Is this an unpopular opinion?"
DCA is Reagan National Airport, which is nice and located downtown.
Dawsey asked, "Is this an unpopular opinion?"
I replied, "No, it just goes to show what privileges our Overlords In Washington enjoy. What's unpopular is the city itself and the people who live there. Most Americans like the airport because it was named for a great president, Ronald Reagan."
Of course, that was not the answer he was looking for. Victoria McGrane of the Boston Globe tweeted, "It is the best airport IMO. You can easily take the metro there, too! In Boston, taking public transit to Logan involves going from train to bus I think. (BOS isn't bad as airports go either, but much bigger than DCA)."
Tim Logan, also of the Boston Globe, tweeted, "You can take the Silver Line directly to the gates at Logan (and come back for free). Or yeah take a quick/easy shuttle to/from the Blue. Or drive downtown in like six minutes sans traffic. Or swim. Logan's proximity to downtown is a secret Boston weapon. But DCA also."
It is civic signaling. She may be a swamp critter but she is still loyal to (town of newspaper she works for). This explains the Nationals/Red Sox, Nationals/Yankees, and Nationals/Cubs fans.
Wesley Lowery of 60 Minutes said of Reagan National, "best airport in America." When you work for CBS, you can dispense with that back-home loyalty nonsense.
Dave Weigel, also of the Washington Post, tweeted, "Great for convenience and options, bad if you're stranded for a few hours. Phoenix Sky Harbor is similarly easy to get to (inc. a light rail line) but there's more to do if you miss a connection."
A rebel who mentions another airport without cause.
Joe St. George of Scripps TV (61 stations) tweeted, "It is the best hands down for its size and geographical importance, especially with CLEAR."
I believe the importance of DCA is what ticks me off the most. The federal government should not be this important in a free nation. Washington should be a quaint village we visit on 6th grade trips to see a Congress that convenes when the cherry blossoms blossom. Instead it is this 24/7/365 behemoth that we dare not offend. You can riot and hold streets hostage in Seattle, Portland, Minneapolis, or any other city in the Land of Bad Airports, but prepared to be shot and killed if you dare enter the Capitol without permission.
The trouble I have is that I remember DC the way it was. My mother and I visited it in 1968. It was like Cleveland without the factories. Nice. Quiet. We visited the White House. No metal detectors or anything other than an old guy keeping the line moving. I know what we have lost.
Decades later I revisited DC and Reagan is great. But I could not visit the White House.
Freedom lost is worse than never having had freedom.