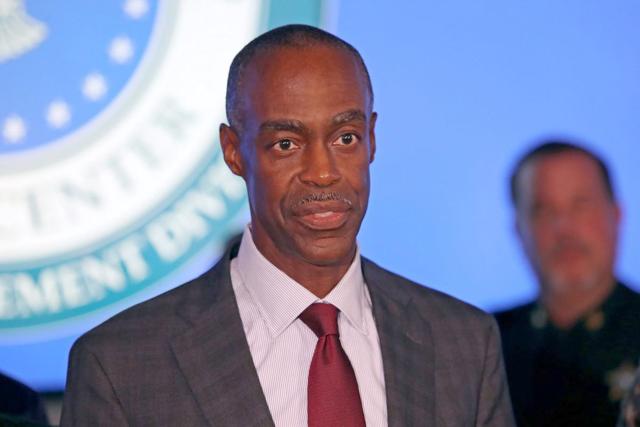 Fox reported, "Florida superintendent's Parkland shooting testimony leads to perjury charge arrest. Broward County Schools Superintendent Robert Runcie and General Counsel Barbara Myrick were arrested Wednesday."
Many parents expressed their relief that Runicie was charged with a felony.
On Valentine's Day 2018, a student who was in Runcie's much-heralded anti-violence program shot and killed 17 fellow students and wounded 17 others.
The Fox report said, "Robert Runcie, who came to the district from Chicago in 2011 and had numerous ties to the Obama administration, is accused making unspecified false statements under oath to the grand jury, which is looking into school safety under the Marjory Stoneman Douglas Public Safety Act, possible misuse of state safety funds and fraud."
What skills he lacked as a school administrator, Runcie made up in self-promotion. And that is all that matters to a media that adored him following the shooting. That is the opposite of accountability. I mean, 17 kids die and 17 are wounded, and instead of questioning the superintendent's anti-violence program, the media lavished praise upon him.
After all, Obama vouched for him.
Adoring Runcie was old hat to the media.
4 years before the Parkland Massacre, NBC fluffed Runcie with a piece, "Bold Lesson: Florida School District Swaps Cops for Counseling. A school in Florida has great success with new ways of managing discipline problems."
Just 3 years into the job, Runcie had magically achieved kumbaya in an urban district wracked by violence.
NBC said, "He did away with calling in police for non-violent problems that could be handled by school officials in Fort Lauderdale-area schools that make up Florida's sixth-largest school district.
"Instead, he emphasized alternative approaches for the student body that is 29% Latino and 40% African-American. Students were referred to social workers and substance-abuse counselors."
He used the Underpants Gnomes plan.
Remove cops.
???
Success!
Runcie told NBC, "In terms of results, what we've seen so far is very encouraging. Suspensions are down 66%, expulsions by 55%, and arrests by about 45%."
Well, if you stop suspending kids, stop expelling kids, and stop arresting kids, guess what? Suspensions, expulsions, and arrests fall.
Success!
Except for the part where one of the un-suspended, un-expelled, and un-arrested kids shoots 34 fellow students.
Like I said, many parents are cheering Runcie's arrest online.