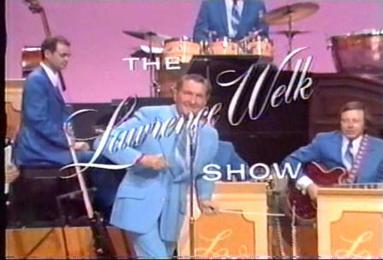 The New York Times whined about no one watching the Oscars. It sneered today, "Now, as Hollywood prepares for a coronavirus-delayed Academy Awards telecast on April 25 on ABC, it is faced with the ultimate doomsday scenario: that the viewing public is ready to toss its premier showcase into the entertainment dustbin, plopped next to variety shows. Oscar, meet Lawrence Welk and his bubbles."
Dustbin?
Lawrence Welk was one of the most successful men in the history of television. He had a 36-year run with his weekly show, which ended only when he retired at 79.
PBS stations regularly use reruns of his show as a fund-raiser, nearly three decades after his death. His champagne music may not be to suit the tastes of a newspaper that won Pulitzers for pushing the Russian Collusion Lie, but millions of viewers enjoyed the harmonies and melodies of the songs he showcased on his show.
Unlike the Times, Mister Welk's enterprise required no bailout from a Mexican cellphone billionaire.
Welk was a square.
So what?
He was the son of German immigrants who became sodbusters in North Dakota. He dropped out of school in fourth grade to work the farm. He learned the accordion, worked and paid for his own, and began playing at weddings and the like.
That led to a band, an orchestra, radio, movies, and television where -- as the Baltimore Sun noted in his obituary in 1992 -- he outlasted Arthur Godfrey; Groucho Marx; George Burns and Gracie Allen; Kukla, Fran and Ollie; and Jackie Gleason's Honeymooners.
Welk was a hard-working, intelligent man who ran a music and real estate empire with a fourth-grade education.
In his obituary, The Sun said, "In 1956, ABC-TV broadcast Mr. Welk from coast to coast, and for the ensuing 16 years the Welk show missed only one week -- in the aftermath of the assassination of John F. Kennedy in 1963.
"ABC finally dropped the show in 1971, deciding that Mr. Welk's audience was too old to attract commercial sponsors looking for a more youthful and affluent market. His sponsors at the time reflected Mr. Welk's demographics: Geritol and Sominex.
"Mr. Welk responded by syndicating his own show, which ultimately was picked up by more than 250 stations around the country -- more, even, than had aired his show on ABC.
"The program did not miss a week of air time until weekly production ended in 1982."
Variety shows ended not because they fell out of favor with Americans, but because of the expense of having an orchestra, dancers, and the like.
By contrast, the Oscars are a relic of the 1940s that is well past its Best Used By date.
The Times story began, "Neither intimate looks into stars' living rooms nor scantily clad pop stars performing provocative hits have been able to stop audiences from tuning out award shows this year. The ratings for the Grammys were down by 53%. The Golden Globes plummeted by more than 60."
Buried in Paragraph 27 of this whiny piece was this:
"Increasingly, the ceremonies are less about entertainment honors and more about progressive politics, which inevitably annoys those in the audience who disagree. One recent producer of the Oscars, who spoke on the condition of anonymity to discuss confidential metrics, said minute-by-minute post-show ratings analysis indicated that 'vast swaths' of people turned off their televisions when celebrities started to opine on politics."
Any conservative blogger over the past 20 years has told his readers that.
Glenn Reynolds labeled it correctly as "Get Woke, Go Broke."
Welk was smart enough to avoid politics. He flourished.